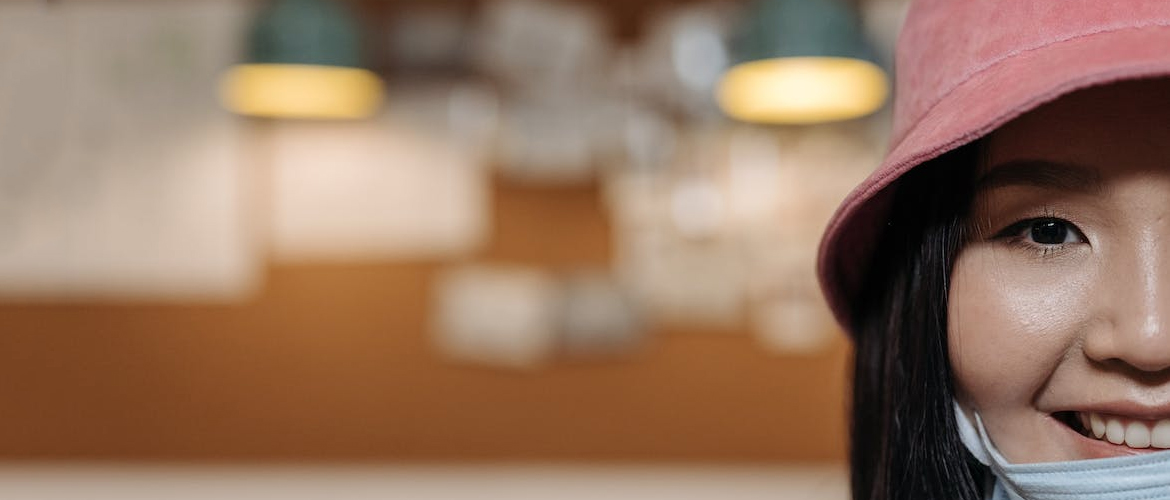 Most women focus on beautifying their faces with different types of makeup looks. Lipstick is an unavoidable part of your day-to-day makeup. If you are someone who applies makeup every day, usage of face masks will be more difficult for you. There are several ways to prevent lipstick smudging under face mask. Are you curious to know about lipstick and mask makeup hacks? 
Face Mask-Friendly Lipstick Tricks


How to keep lipstick intact under mask? From lip balm to concealer, there are a lot of methods of wearing lipstick under mask. If you are wondering how to prevent lipstick smudging under face mask, follow these tips to non-smudge lipstick under mask. 
1. Apply a Lip Balm before the Lipstick

Applying a lip balm is necessary for avoiding lipstick smears with mask. You must apply it around 10 to 15 minutes before lipstick. It is a perfect base for your lipstick so, don't skip it. Lipbalm hydrate your lips and creates a smooth base for your lipstick. 
2. Don't Skip Lip Liner
You can use lip liner shade similar to the lipstick once your lip balm has settled. Line the outer corner of the lip with it and fill the gap. This will help create a defined lip shape and provide a base for your lipstick, making it less likely to smudge.
3. Choose Transfer Proof Lipstick

Which is the best lipstick to wear under mask? Look for transfer-resistant or long-lasting lipsticks for masks. Glossy and creamy lipsticks don't last long under your mask. So, you can go for matte lipstick when you wear a mask. 
4. Dry Your Lips
You can gently blot your lips with a tissue to remove any excess product after applying the lipstick. Later, lightly dust a translucent setting powder over your lips to set the lipstick and prevent it from transferring. 
5. Use a Setting Spray for Your Lips

You can use a small amount of makeup setting spray over your lips. It will help lock in the colour and keep your lipstick in place throughout the day. Also, use the lipstick sealer for face masks to prevent lipstick from smudging or transferring colour. 
6. Avoid Excessive Lip Movements 
While wearing a mask, try to minimize activities that involve excessive lip movement such as licking your lips or rubbing them together. These actions can disrupt the lipstick and increase the likelihood of smudging.
Apart from these, you can choose a face mask that won't smudge lipstick. There are different face masks with lipstick resistance available in the market. Explore those mask lipstick protectors for better resistance of your makeup. 
Smudge-Free Lipstick for Masks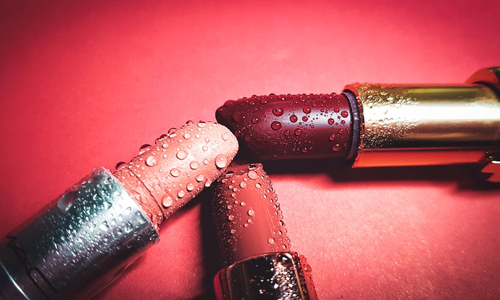 Wearing a facemask comes with numerous challenges once you have to hurry up somewhere. Many women try to avoid lipsticks due to smudging into the mask. Which are the best lipstick under mask use for daily? Save your day with the best mask-proof lipsticks mentioned below. 
MyGlamm Beauty Hi-Shine Lipstick –
This lipstick gives you a smooth and glossy finish. It also protects your lips from UVB rays.

Mynena Deep Red Matte Lipstick –
It delivers a matte and non-sticky finish in just one coat. This long-lasting face mask-proof lipstick hydrates your lips and keeps them soft.

Sugar Matte Transfer Proof Lipstick –
This matte lipstick is available in various shades and lasts up to eight hours. It is enriched with jojoba oil and vitamin E with a zero-feathering formula.

Maybelline New York Liquid Matte Lipstick –
Lipstick with a velvety matte finish available in several shades. It is quick-drying and provides smooth perfection to your lips. 
Swiss Beauty Non-Transfer Waterproof Lipstick –
This super shiny matte lipstick provides a fabulous layered effect. You can apply it regularly and easier to carry in a purse or pocket. 
Try all these super easy tricks to prevent lipstick smudging under face mask. Good makeup makes you feel confident with various looks. Hence, nothing can stop you from wearing lipsticks, not even covid.