The first impression is the best and what could be more appealing than flaunting those super-soft well-moisturized pink lips? Yes, not only does your face need some rejuvenation but also your lips. They often tend to get chapped in winter seasons ending up looking extremely dull and lifeless. While beauty salons are the go-to place for a lot of women with hectic work schedules and busy moms, there are a few daily tips that'll help you save a hell lot of money. The 3-step routine that I'm about to explain here is as easy as it sounds and the most effortless way to achieve that pinky glow.
Exfoliate with a scrub

Sugar Scrub
Just like any other skin in your body, dust particles, dryness, and pollution accumulate on your lips. It is vital to remove these dried-up dead cells once every week for healthy-looking lips. Apart from buying store-bought scrubs, sugar and oatmeal form a natural scrub and works better than its chemical counterparts. You can also use a warm towel to wipe your lips after washing away the scrub.
Moisturize

Coconut oil for moisturizing
Once your lips are cleansed, it is important to moisturize it to make it look fresh and full of life. Here again, we have a few home remedies to keep them luscious. Coconut oil and butter are some of the organic kitchen-ready ingredients that work great for your lips. Vaseline and lip balms can be alternated when you are out on a vacation or getaway.
Enrich with home-made fruit extracts 

Fruit balms
It is true that lipsticks add some oomph factor to your face. But, at times it looks as if it's overdone and inappropriate to the occasion. So, what do you do in such cases? Moreover, don't you think fruit and vegetable extracts perform better in giving a more natural look? Juices from exotic fruits such as strawberries and pomegranates give an alluring pink blow to your lips when they are blended with coconut oil and refrigerated.
Smoking and consuming alcohol will make your pink-lips dream a distant one. So, it is advisable to immediately get rid of such addictions as soon as possible. Moreover, healthier lips are more related to how well your body is hydrated. Drink lots of water and nutritious fluids because when your organs function properly, it shows on the outside.
Summary
Article Name
Flaunt soft pink lips in 3 easy steps!
Description
The 3-step routine that I'm about to explain here is as easy as it sounds and the most effortless way to achieve that pinky glow.
Author
Publisher Name
Publisher Logo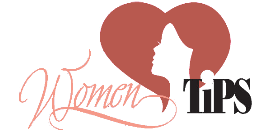 Nithya
A proud homemaker and a freelance writer, Nithya strives to make every woman's life beautiful through her words. Her blogs are drafted in such a way as to help the gorgeous women out there with every aspect of life like introducing healthy foods, ways to relieve physical and mental stress, travel tips, makeup tutorials, self-care ideas, productive work options, etc. An author you wouldn't regret following simply because of her love for women's wellness.
Related posts