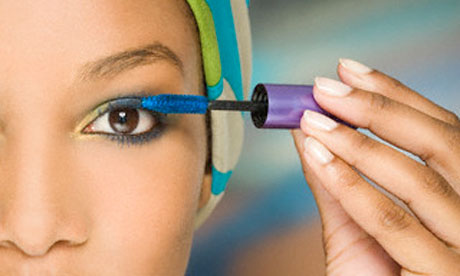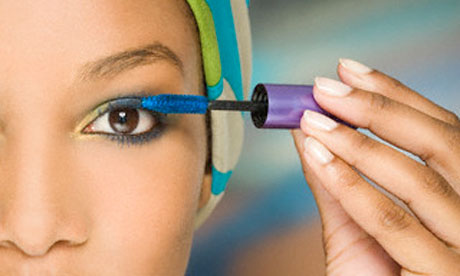 Applying mascaras of different colors is the hottest trend. With this beauty product you can look glamorous and beautiful in one go. Applying mascaras of different unique colors can be really fun, but at the same time it is essential to make sure that you don't end up looking 'ugly.' So, you must first learn how to make best use of different colors of mascaras available in market. Once you properly learn the art of applying such mascaras you can then dress up your eyes appearing more attractive.
But, besides making your eyes look fantastic and gorgeous; there are more other reasons to why applying mascara can be really great. So, check out the article to explore other reasons of applying these colored products on eye lashes.
Reason 1-It is a known fact that with proper application of distinct colored mascaras one can acquire fantastically appealing eyes. But, the fact that these items are available at cheap rates is also true. There are numerous companies that offer highly qualitative colored mascaras at pocket-friendly rates. This is therefore, an economical way to look modern and dress your eyes according to latest styles and in your preferred colors. You can even pick multiple colors according to your wardrobe to secure an eye-catching style.
Reason 2-In addition to this, mostly all colored mascaras are waterproof and at the same time gentle to eyes. Since, these products are infused with colors, so companies manufacturing them make sure that they do not cause any sort of harm to eyelashes or eyes. They are made with best quality products. Colored mascaras are also waterproof. So, if you are looking for an easy way out to look stylish and appealing at any occasion then idea of applying colored mascara is perfect.
Reason 3-Using distinct forms of beauty products can be tricky and may end up making you look unattractive or funny. But this is not the case with colored mascaras! Applying mascara is very easy and simple process. There is no hard and fast rule linked with it and it even consumes very less amount of time. You can even apply mascara without applying any makeup on your face to have amazingly pleasing appearance. Applying colored mascaras is therefore an easy and simple solution to get gorgeous look in just minute time, and is well suitable to use at different occasions.
Colored mascaras are obtainable in multiple colors. There is also an exclusive array of colored mascaras with glitters that is available at budgeted rates. You can either use a single color or mix match different colors to have perfect style for several occasions. Basic colors such as blue or brown are perfect to use at day time. You may but be a little careful while applying this item, so that it does not get into your eyes. So, pick up few colored mascaras from trendiest range available to style your eyelashes and eyes with glamour and amazingly attractive finish.
Related posts