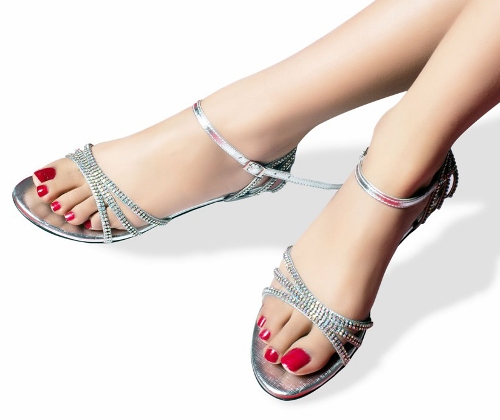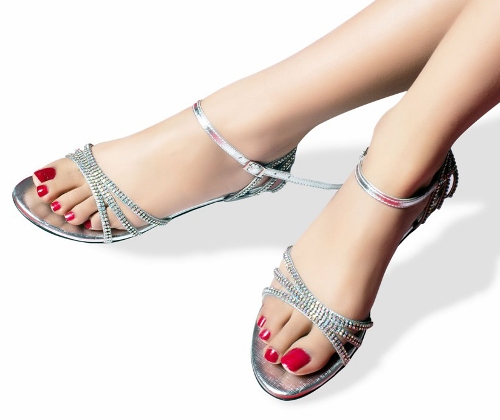 When it comes to dressing our best, most of us focus only on the outfit. Some might give importance to accessories as well, such as bags and footwear but only to a certain extent. Celebrities often have to put in extra effort while choosing footwear that goes along with their dresses, but even amongst celebrities, there are only a few who would pay attention to the toe nail colors they are wearing.
Nowadays, most of the attractive and stylish footwear are the ones with open toes. So, why not make the most of it? Such footwear are apt to show off your perfectly pedicured toes and if you also add a zing of appropriate color, then all the more better.
Yet, if you do not choose the perfect nail color and footwear combination, then it can be a fashion faux pas. At the same time bear in mind that the nail colors need not match exactly with the footwear in terms of color always.
Here are some ideas on how to coordinate your nail colors with your footwear
Neutral sandals: Neutral colored sandals serve as a canvas for toe nail colors. You can choose bright shades for your toes. You can even paint your nails with color prints to give your feet a dramatic look.
Black and white sandals: A LBD or a little black dress is a favorite outfit for any party. So, if you are planning to team up with black and white sandals, then choose a shimmery emerald green for your toes. Another option for toe nails that will look astonishing with black and white sandals is any strong metallic color.  Enjoy with golden, copper blue or silver color. Let everyone pay attention to you from toes to head, what say!
Metallic sandals: You read above how to team metallic colors with black and white sandals. Now if you are choosing metallic sandals for a fun evening out, then you can try out various colors for your toes. Red will be apt and will add a drama to your toes, making it attractive and attention seeking.
Light colored sandals: Such sandals will never have any difficulty in finding the perfect match. You can choose a color from the same family, albeit a darker one. If you are wearing a light purple sandal, then choose the darker shade of purple for your toes. Such a combination also gives a balance to the look of your feet.
Bright colored sandals: Here, the footwear is already bright and gives your feet the attention it requires so just choose a contrasting color for nails. For example, if you have chosen blue sandals, try light shades of yellow for your toes. A light colored contrast nail polish would be best in this case.