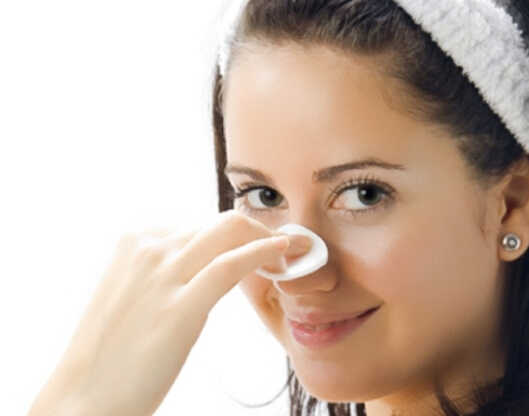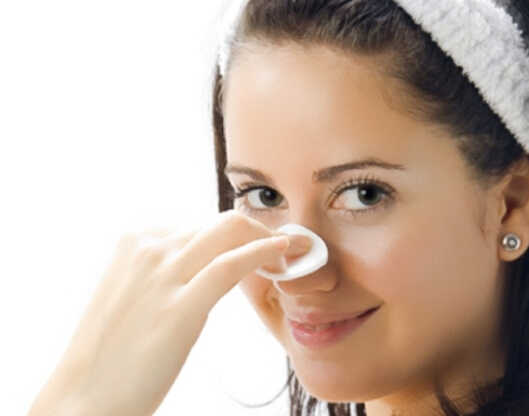 Blackheads pose to be a problem for both the young and old and it is not only women who suffer from this problem. Both men and women are prone to get blackheads on their faces.The most common misconception that almost all people have is that blackheads are caused by dirt getting clogged in the pores of your skin.To clear this misconception let me first clarify that blackheads are caused when your skins pores get clogged with the excess oil secreted by the sebaceous glands (that keep your skin healthy) and dead skin cells. The black color that we see is when the sebum cells in the pores come in contact with the oxygen in the air and get oxidized to a black color.
Don't worry there are simple home remedies that help us get rid of these blackheads
   Exercise
Since blackheads are caused by nothing more than blocked pores, there can't be any other better way to unclog them than by sweating it out.
Choose the form of exercise that you enjoy such as dance, yoga, cycling etc… The sweat flushes out whatever it is that is clogging the pores.
Honey and milk pore strips
You will get various ready to use strips in the market to get rid of blackheads but trust me none of them work as effectively as this homemade variety.
Honey is said to have anti-bacterial properties and milk is rich in lactic acid. When both of them are mixed together, they act as an adhesive.
Mix equal quantities of honey and milk.
Heat in the microwave for a few minutes and allow the mixture to cool.
When the mixture is of bearable heat, spread on the blackhead affected areas.
Apply a clean strip of cotton on top of the mixture.
 When dry, preferably after half an hour, pull off.
Wash and moisturize as usual.
Egg White
Egg white is rich is various nutrients and makes our skin soft and supple. Egg whites help in tightening pores on the face. When the size of the pores get reduced then the occurrence of blackheads also reduce.
Apply plain egg whites on the face and wash off when dry.
The nutrients in the egg will make your face glow.
Baking soda
Baking soda can do wonders for blackheads. Simply make a paste of water and baking soda and scrub on the affected areas.
The granules in the soda will gently scrub off any blackheads present on the surface of the skin or other substances clogging your pores.
Do not use too often as baking soda has the tendency to dry out the skin.
Toner
You can use a toner to tighten your pores. Since blackheads are usually caused by open pores getting clogged and reacting to the oxygen in the air, a toner will help reduce the size of those pores and reduce its occurrence.
If you are looking for a natural toner then lemon juice and apple cider vinegar are the best. But do not use them excessively as they can dry out the skin and strip it of its natural oils.
Cinnamon and honey strips
Honey as everyone knows has anti-bacterial properties, whereas cinnamon is good for increased blood circulation that will give your face a natural glow.
Mix equal quantities of honey and cinnamon powder.
Apply on the affect area.
Affix a clean strip of cotton swab on the spread mixture.
Remove when dry.
Wash and moisturize as usual.
Clay
Bentonite Clay has properties that draw the impurities from your clogged pores and get your skin back to its freshly glowing state.
Apply a face pack of clay and see how the clay rejuvenates your skin and heals it with all its mineral benefits. Another plus point is that it tightens your skin.
Do try this age old remedy that has not only been time and tested by the Egyptians and Arabs but all over the globe for centuries.
Sugar
Both white and brown sugars are great to exfoliate that dead skin cells off your face. Mix some fragrant oils with sugar and gently scrub on your face in circular motion.
Do not attempt this method frequently as it might dry out your skin.
Steam
Steaming is said to open the pores to get out the particles and oil and dead skin clogged inside it.
Boil water till it is steaming.
Expose your skin to this hot steam for 15-20 minutes, ensuring the steam hits your face right.
Cover your head with a towel to trap the steam if required.
After the steam, immediately wipe your face and gently scrub off the black heads.
Repeat every week for better results.
If you want to get rid of those ugly blackheads resort to these home remedies instead of the store bought ones for more effective and long lasting results.
Zubina
Zubina is someone who believes in "women supporting women" and women empowerment is her ultimate motto. She holds a master's degree in public health and has a firm belief that mental health is as important as physical health. She loves playing with words, therefore she started her career as a writer who comes up with blogs that can help other women who are suffering physically and mentally. Ashley loves learning about several different health issues, hence you can find solutions for almost all the problems in her blogs. Have a look at her blogs and you will love them for sure!
Related posts