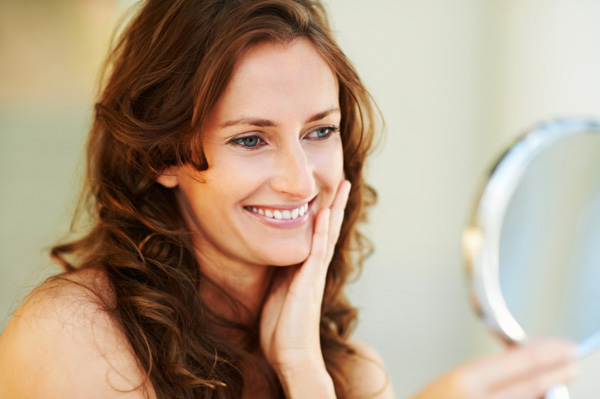 With the increasing age, the skin starts to look dull and wrinkles starts to develop. But with a proper skincare regime, it is possible to maintain the skin and get back the glow on the skin. The natural process of growing old cannot be stopped but, by taking proper care one can look simply gorgeous. There are some basic steps that can be followed to make the skin glow and people will appreciate the efforts. Taking care of the skin does not mean the use of expensive skincare products but a proper routine is important. It is never to late to start taking care of the skin. The skin aging starts in the mid 20s.
Here, we talk about some of the essential skin care tips
Use a cleanser for the skin- It is important to cleanse all the dirt from the skin to protect it from aging and all forms of damage. Based on the skin type, the cleanser should be chosen. In case the skin is sensitive, a skin doctor can guide as to use the cleanser or not. After cleansing it is important to part dry the skin as rubbing aids in skin aging.
Moisturizing is important- Improper skin moisture also fastens the process of skin aging. So, for all skin types, moisturizing is essential as it provides the required nourishment to the skin. Again, depending on the skin type the moisturizer can be chosen. Various anti-aging moisturizers are available in the market today, so one can chose the one based on the skin type.
Everyday wear a sunscreen- The harmful and damaging rays of the sun aids the aging process of the skin. Therefore, it is important to protect the skin during the daytime. Thus, as a part of the anti-aging skin care regime, applying a sunscreen is very important to retain the skin glow which can get damaged due to the rays of the sun.
Use additional anti-aging products- There are many other forms of anti-aging products while slows down the aging process. These can be in the form of lotions, gels, etc. These products are budget friendly and also help the skin to stay healthy and glowing.
It is important to get rid of the damaged dead skin- The healthy and glowing skin beneath the dead skin needs to be revealed so as the person can look young. There are some products which contain the ingredients like retinoids or salicylic acid which helps to get rid of the dead skin.
Eat healthy and nutritious food- It is important to eat foods rich in Vitamin C, Vitamin E and anti-oxidants which slow down the process of skin aging. Berries, oranges, bell peppers, low fat yogurt, etc. are some of the anti-aging foods.