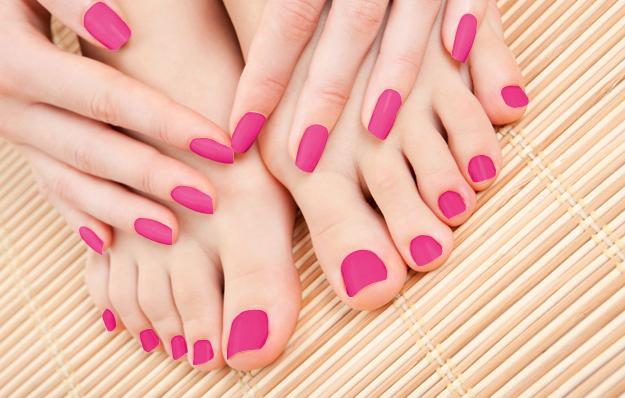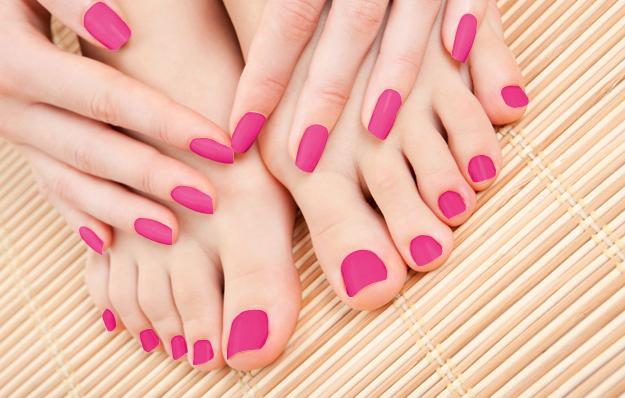 People love to lacquer their nails with eccentric colors just to make their nails look beautiful. These days, a wide array of trendy mani-pedi colors is available in the market. Some of the top brands come out with an excellent range of nail lacquers. One can look beautiful from head to toe just by applying some appealing colors. These days, nail art has also gained widespread popularity. Stylish and chic girls love to experiment with different colors and shades and embellishments to make nails look more beautiful. Patterned decals are also used complimenting nails beautifully.
10 mani-pedi colors that can be tried are
Neons and nudes-These days, neon colors are quite in vogue. The idea is to try something wild. When paired with suitable costume, the entire ensemble looks cool and trendy. Nudes are also loved by many girls who wish to go for subtlety.
Holographic toes and flushed fingers-Sheer color washes are all rage this season. In spring season, this trend is quite strong and looks pretty cool. Blush tones nail color on finger nails can be balanced with holographic toe colors.
Neons in high-octane tones-Now, ombre color is not only limited to your hair but has reached your nails. Such colors are truly mood boosting and looks pretty cool. People can try eclectic handiwork on their nails with vibrant colors. Colors like red or perfecty orange looks cool and stylish these days.
Wine and buff-Wine color is quite high on the list of latest trends. These days, cardinal rules that used to be followed by manicurists regarding nail colors are broken brashly. New and imaginative colors and combos are being used. Dark with buff and many more combos are available to try and make them look appealing and attractive. These days, beige pedicure is also making waves in the style sector.
Pastels-This is one color that has never gone out of fashion. Pastel tones always look cool and impressive.
Petal lacquers-April showers have always been associated with Spring flowers and the feel of the same can be seen on the nails with petal lacquers.
Seaside hues-If planning to go for a beach vacation, you can try seaside hues available these days. Inky blues and other colors available in this range transport you to the beach.
Shades for stargazing-If stargazing is your favourite pass time, you can go for nebula colors choosing black, and many other Milky Way shades.
Tone-on-tone beige-This is basically loved by women who love minimalist looks. The nails simply look healthy and shiny. No amount of color can make them look more appealing than this and as such women love this subtle effect on their nails.
Classy Crimson-This is again a color that never goes out of fashion. Though, a little loud, this color looks good in every season and on every occasion.
Related posts