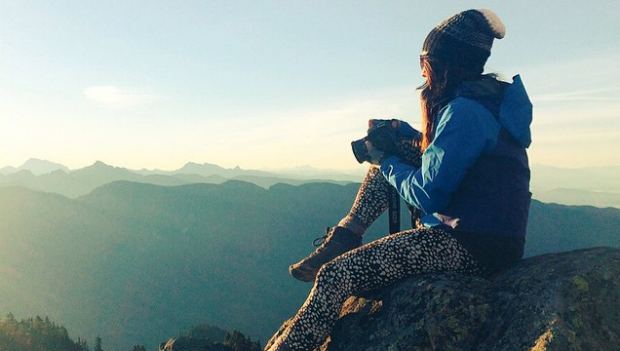 Very few women get a chance to fulfill that one wish in their bucket list- a solo trip! If you ask, is that an impossible task to fulfill then definitely it's a no but women going on a trip alone have to face challenges and some barriers. Nevertheless, your gender shouldn't stop your desires from turning into reality. So, before you gear up for your solo trip, ride through our blog to find the best 5-holiday destinations for women.
Fears you might have about traveling to a new place
Solo trips are all about finding a place for liberation, realization, and contentment. We believe that happy residents can make your trip happier. So choosing a country accordingly can make the tour a fun-filled and memorable one. Once you find a perfect destination to refresh your soul then it's time for you to fly and win the world!
We have sorted 5 countries based on the country's global peace index, food, safety laws for women, locals, transport facilities, and average expenditure per day. Take a look!
Iceland
Iceland ranks number one  in the global peace index which implies it's the safest country to visit. Iceland ranks in this position because it has low crime rates, as in you can see mothers leaving their babies in the pram outside open garden or porches and they carry on with their work. So that shows how safe Iceland is. Iceland attracts more tourists that tourism constituted one –third of the country's economy in 2015. So, female solo travelers turn heads towards the land of ice and fire now!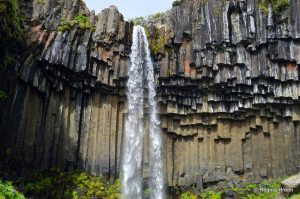 Capital: Reykjavík.
Currency equivalent: 1 Icelandic Króna = 0.57 INR
Season to visit: February to March and September to October
Expenditure:
At 17,500 ISK a day- you can accommodate yourself in a decent hotel and taste pretty good Iceland cuisine.
At 25,000 ISK – you can do whatever you want!
Austria
Austria is a peaceful tour destination among other European countries. Austrians are the friendliest people you will ever meet. Get friendly with the Austrians by greeting them with a "hi". Your Austria tour won't cost you a fortune because there are no hidden taxes; taxes are displayed with the price. This will help you to plan your trip precisely. What you see is what you pay! Austrians take the Sundays very seriously and make the best use of it. So don't plan for shopping on Sundays since most businesses are closed! Other things to do in Austria taste their mouth-watering pancakes, ski slopes in Alps Mountain, and experience the Vienna's nightlife.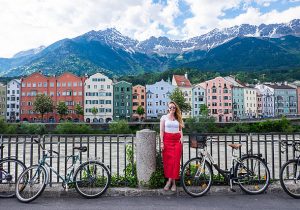 Lastly, Austria has the best roads that you will have a road journey of life with stunning mountains, mesmerizing lake view, and peaceful countryside.
Capital: Vienna
Currency equivalent: 1 Euros =76.90 INR
Season to visit: September and November and April to May
Singapore
The shop till you drop destination is Singapore. From ultra high-end boutiques to the crowd filled flea markets, you can shop for anything in this shopping paradise. Singapore has ample options to satiate your holiday desires. Apart from sightseeing, singapore has the best gardens, water and adventure parks, night safari, and bird parks to feed your love towards nature.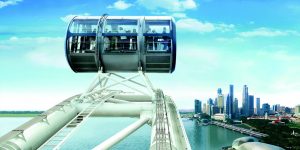 Capital: Singapore
Currency equivalent: 1 Singapore dollar= 50.42 INR
Season: Any time of the year!
Singapore is an expensive city yet it's the best holiday destination you can ask for.
Switzerland    
Switzerland believes in 'start early and end early'. Cafes open at 6 AM, schools start by 8 AM, and the day ends by 7 PM. So it's highly difficult to find local stores past 7 PM. Every type of transport is available in swiss and it is easy to schedule your travel just through apps. Every town in Switzerland sits on a majestic lake filled with swans; your tour to Swiss will surely be serene and refreshing.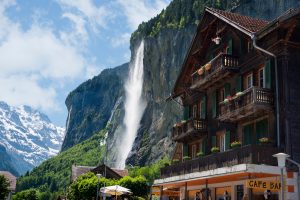 Lastly, don't miss out the famous Swiss chocolates. Don't go for supermarkets; buy from the local chocolatiers to taste the best chocolates in your life.
Capital: Bern
Currency equivalent: 1 Swiss franc= 69.70 INR
Season to visit: Mid-January to mid-March
Sweden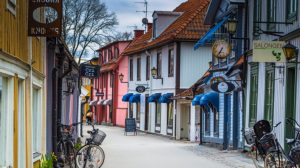 When many countries are trying to bring equality, Sweden has addressed equality already. Equality in Sweden is so high that they don't treat you based on your sex or identity, everyone is accepted.
Facts that might surprise you:
In same-sex relationships, both parents are entitled to paid leave.
You will find many unisex toilets.
Women are entitled to up to 18 months paid maternity leave
Men are entitled to 90 days
Women are entitled to 400+ days of leave until the child is 12.
You shouldn't expect a person to pick your bags up to your rooms because you can't find people doing small jobs for small money; Sweden government provides overwhelming benefits to the citizens so making money out of small jobs doesn't make sense.
Sweden is a country for vegans.
Sweden is technologically advanced so it is not uncommon to see cash not accepted signboards. Always carry your cards with you.
Capital: Stockholm
Currency equivalent: 1Swedish Krona = 7.28 INR
Season to visit: May to September
Sheetal
An extrovert with a lot of sense of humor and a feminist who wants to smash down patriarchy! Sheetal is an open book and she speaks and writes her heart out no matter what. God created her with a pinch of spice and a lot of yum. Get to know this hardcore fun-filled human being!
Related posts