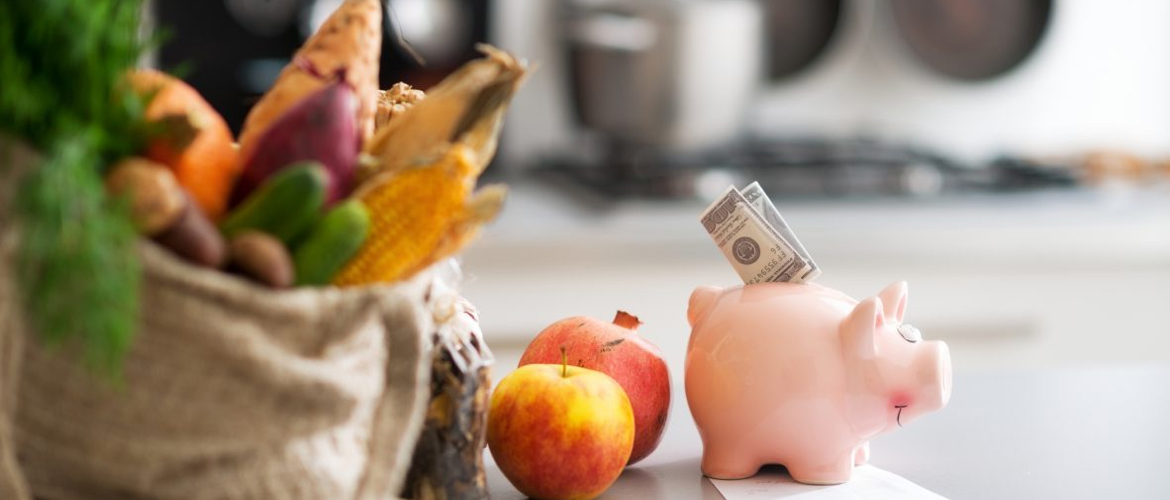 To satisfy your tastebuds with scrumptious food does not mean a dent in your pocket. You do not have to spend a hefty sum to eat yummy and good food. Healthy eating on a budget is quite possible. Here's how to keep it in check when you're on a tight budget or realize you're spending too much on food.
Minimize take-outs
Eating a meal out can cost you the money of a day's or a week's groceries. You do not have to cut down take-outs entirely. Make a schedule of when you will spend on take-outs for the month. When you do not have a track and spend from time to time, you are most likely to fall behind your budget.
Leftovers not to be left!
Leftovers are common when you take away from restaurants or cook yourself. When there are leftovers, make them for the next day's meal in some form, and do not throw them in the trash. You can either heat the meal left, add a twist or modify it into another dish. Cheap and healthy recipes do not have to be tedious. For instance, if you have some rotis left from the previous day, you can make some fillings and fold them into a quesadilla or sprinkle some cheese on a few veggies and make it into a pizza base. Look for ways to spice up the food left, and you don't eat it for the sake of it, but enjoy your meal. Also, have a cheap and healthy meal.
A chart
By the start of every week, prepare a chart of the meals you will prepare and buy your groceries accordingly. This way, you can minimize the money spent on groceries and the wastage you can cause by overdoing your purchase. This way, maintaining healthy eating on a budget can be efficiently carried out.
Clear out the stock
If you have stocked up your groceries more than the required amount, prepare meals to utilize all of those before it gets bad. Try to incorporate those ingredients into your meal somehow. For instance, if you have a few vegetables left, add those and make a stew or veggie fried rice. You can also add those vegetables to your noodles or curry. This way, you are saving the money spent and saving yourself some cash by making the most out of what is left. Ensure you made the most out of everything before restocking. It will aid in building budget-friendly and healthy meals.
Do not starve, and do grocery shopping
When you are hungry and go grocery shopping, you are most likely to add to your cart everything that seems appealing at the moment, forgetting the list or your requirements. Instead, have a meal or a drink before leaving, and you will not be as desperate to fill the cart, and you can control your temptation to some extent.
Look for discounts
Discounts can save you a lot, especially if you are on a budget. Before purchasing, look for outlets that offer discounts and compare the price range with the potential savings. If you are eligible for further discounts with any coupons, grab them and do not let go of the opportunity. 
Perishables not be stocked
Dairy products like milk, or even fish for that concern, are most likely to perish and go bad quickly. Stocking such supplies will lead to waste and weight on your budget. Buy them when needed or fresh for the day, by which you can reduce repurchasing and wastage.
If you are wondering, 'How can I eat healthily but cheaply?' Hope this blog provides an outline for healthy eating on a budget.
There are several ways by which you can still consume lip-smacking dishes and not have a hold on your budget.