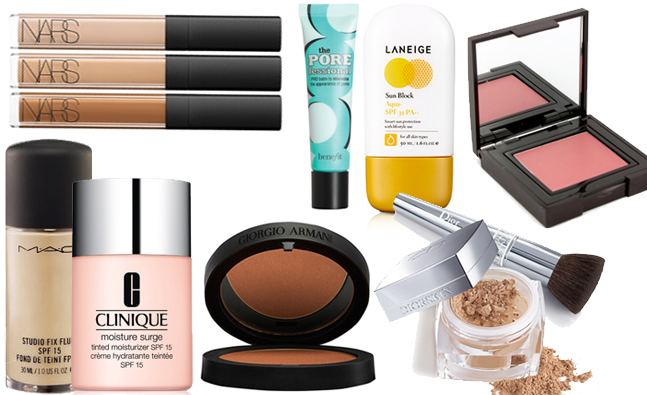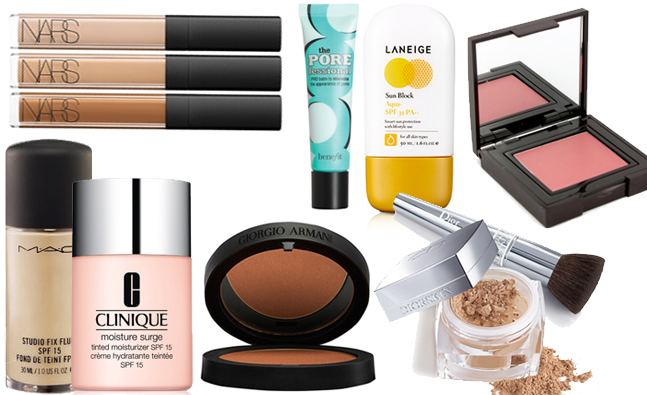 We all want to carry our much needed things when we go out and some accessories are a must carry accessories for both men and women. But women seem to be very close to their belongings and they hate to step out without their ironing tongs, Hair dryer and many other beauty accessories. Traveling is again an issue because all of the modes of transport have their own advantages and limitations. Plane travel will allow you a certain limited weight, which you cannot access.
Packing all the essentials and packing smartly is the need as it is very annoying when you miss on your favorite accessory and then you are unable to find one in the place.
 Here is the list of a must have beauty accessories while traveling
Moisturizers – When you travel to a hilly area or sunny town, it is necessary that your skin faces all the changes in the weather. And your everyday moisturizer can save you from all the damage. Always apply your makeup on the moisturizer to avoid a crack and patchy look.
Concealer – Concealers are the morn magic that can hide all your imperfections on the face. Dark under eye circles, dark spots and blemishes can be hidden under the concealer. They come in the dry, liquid and stick form. Color correcting is also done by them.
Powder or compact – This is a must use and a must travel accessory for every woman. The powder must be applied after the concealer to make it look normal. Translucent powder gives a colorless look and control oil and shine.
Brushes – Carry a set of brushes for your makeup and it will take very less space in your bag. The set contains brushes for blush, eye shadow, lip brush, Brow groomer and powder brush.
Apart from these products men should carry their shaving creams, shampoos and many other toiletries.
Some common family accessories can also be included in the bag like mosquito repellent, lotions, soaps, shampoos, toothpaste and others.  An all one utility charger which can have all the sockets can be a very useful accessory. A small travel bag insert which has all the small and important things which are frequently used like the keys, earphones, credit cards, passports, creams, medicines, extra chargers and phone. Easy refillable liquid travel bottles can be easy to travel accessory which can have shampoos, conditioners and lotions in them. Foldable flats, micro umbrella, shoe bags, accessory organizer,  roll up travel charger, travel pillows, first aid, sewing kits, torch, alarm clock and books. These travel accessories can depend on everyone's need and they can visualize about what to carry. Along with must have beauty accessories there are many others that can be included, but depending on every family member they can be altered as per the destination and weather.
So, next time, pack your bag smartly with all essential things.