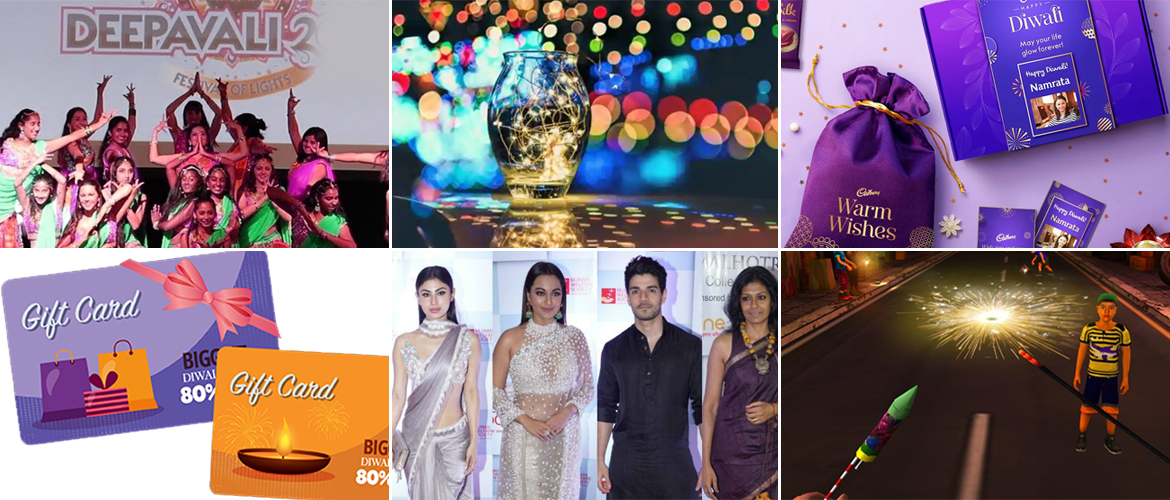 It's 2020, hence everything that happens is the kind of situation we never faced, so is Diwali 2020. Masks, sanitizers, and maintaining social distancing matter but we should never let this pandemic ruin our Diwali celebration. Diwali in a pandemic is still possible as you can celebrate online. If you wonder how to celebrate Diwali online, we are here to give you 6 sparkling virtual Diwali celebration ideas to celebrate with your loved ones. 
1) Online Singing/Dancing Show
Conducting a singing or dancing show is something that we all love to do during our Diwali celebration. Let's continue the tradition. If you have kids at home, train them with a power pack dance performance and ask them to give a live performance during a video conference with your family members. It cannot be just dance, singing, mimicking, and anything that can be performed virtually can be done. This will be entertaining and fun. You can also create an invitation and send it to your friends and family group and ask them to join the party.
2) Decorate and Win
Let's not develop the "We are going to stay at home anyway" attitude this Diwali 2020. It is okay to stay at home and still celebrate Quarantine Diwali. Clean up your house and decorate with flowers, lights, and colors. Even though we are facing a tough situation right now, doing these will help you get over your foggy mind and develop a positive mindset. Let's not forget to show it off to your family members and friends. You can also conduct an online competition. The house that is well-decorated wins the price.

3) Send Across Some Love
If your family and friends live somewhere near you, one of the best things you can do is to send across some gifts with love. The gift can be anything, homemade food, sweets, crackers, or clothes. This will definitely put a smile on their face and show your love towards them. At the end of the day, make sure to check out them to see how much they liked the gift.
4) E-Gifts Never Go Wrong
If you are staying away from your friends and family members and you still want to gift them something to show your love, E-gifts are the best choice. There are several websites that offer E-gifts according to the occasion. You can get gift cards and vouchers of the top online stores such as Flipkart, Amazon, and Chroma and can send them virtually. They can get whatever they wish for using those gift cards. Otherwise, if you want to present your loved one with something that they have been wanting to buy, you can simply order online with their address. It will reach the respective address within a week. Make sure it gets delivered to them before Diwali so that they can celebrate with your gift.
5) Virtual Fashion Show
This is one the best online Diwali celebration ideas. Invite your friends and family members for a Zoom call to present a virtual fashion show. Ask all of them who are attending the online Diwali celebration to dress accordingly. From kids to elderly, everyone must wear their Diwali outfits and go for a ramp walk. This will be fun and allow us to stay connected even if we are staying apart. 
6) Online Game
There are several online games available on the internet. You can all plan for an online game and have fun.

Diwali during pandemic can be tough but never let it dull the sparkle. Let's use our biggest advantage technology to stay connected with our family and friends this Diwali. It can be different to celebrate online Diwali but I bet you can follow any of these and will feel better.