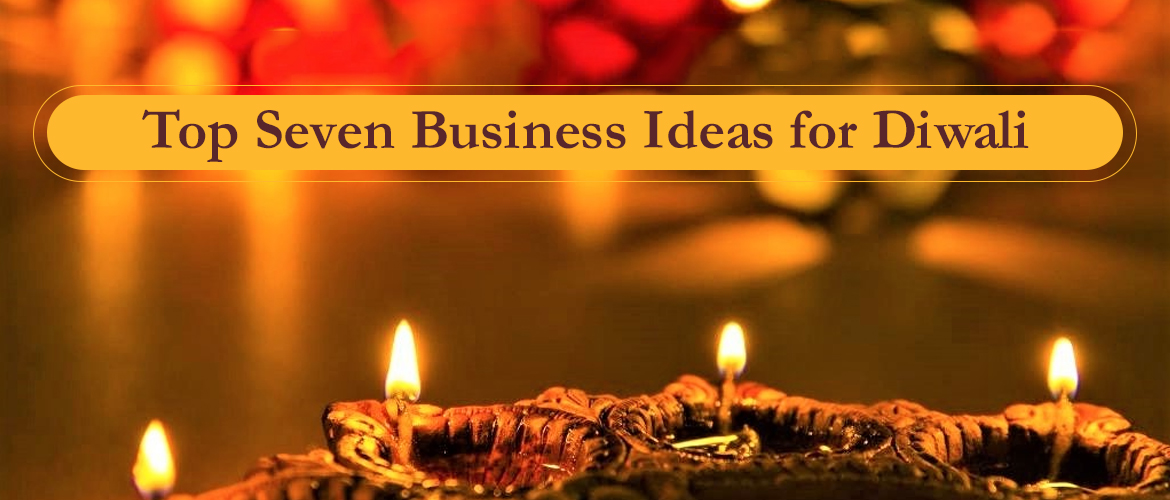 Diwali is the festival of lights and one of the widely celebrated festivals both in India and across the globe. When purchasing items for Diwali, business nerds may become puzzled about how the store vendors are generating profits from a variety of products. It is possible to assume that the only item sold during the holidays is crackers. However, there are other lucrative business opportunities for Diwali through which we can make a fortune. Continue reading to know the best festival business ideas for this Diwali.
Profitable business ideas for Diwali
1. Sweets and snacks
Diwali is not complete without the custom of giving sweets and snacks to our friends, family, and loved ones. It is a means to wish them a good holiday. There are two ways in which you can make use of this opportunity. Apart from families, there are also firms that gift a sweet or snack box to their employees on the account of Diwali. You can curate a box that includes both sweets and snacks at a cost that is far less than that of your competitors and grab orders. But make sure you never compromise on the quality.
2. Clothes
There is no Diwali without new clothing. Though there are various online offers available many people still prefer in-person shopping with their families. You can sell all types of clothes for children and adults of both genders. For every festive season, there will be a outfit trend that most people wish to buy on the festive occasion. Concentrate on those techniques by which you can find profits. 
3. Gifts
In addition to sending eatables, it is customary to send gifts to our loved ones as a sign of our love. Home décor goods like lamps, dream catchers, wall hangings, and portraits can all be curated and sold as a gift box, along with sets of sparkling candles, idols of various gods, hand painted clay lamps, and idols.
4. Decorative items
People love to decorate their place at the time of festivals. Items such as candles, lamps, paper-made hangings, flowers, LED lights, rangoli powders, rangoli stencils, fake flowers, and tassel wall hangings are all good options to sell. 
5. Home organizing and decorating
Are you someone who enjoys organizing things? If so, this is absolutely the best job for you! During the holiday season, people may wish to clean and decorate their homes or other locations. You may help out, save them time, earn money, and show off your organizing and decorating skills.
6. Crackers
Without fireworks, Diwali would not exist. Even if selling crackers might be profitable, there are a number of established cracker shops and a lot of competitors. It is preferable to avoid opening a cracker shop and instead accept orders for cracker gift boxes from business firms that provide those gift boxes to their employees. This method of selling crackers allows us to prevent needless product waste.
7. Holiday planner
During the holidays, many people go on vacation. You can recommend vacation destinations to your customers, take care of their lodging, dining, and sightseeing needs, and make your business lucrative.
Hope this blog helps you with the best business during Diwali. Wishing you all a very happy and safe Diwali!