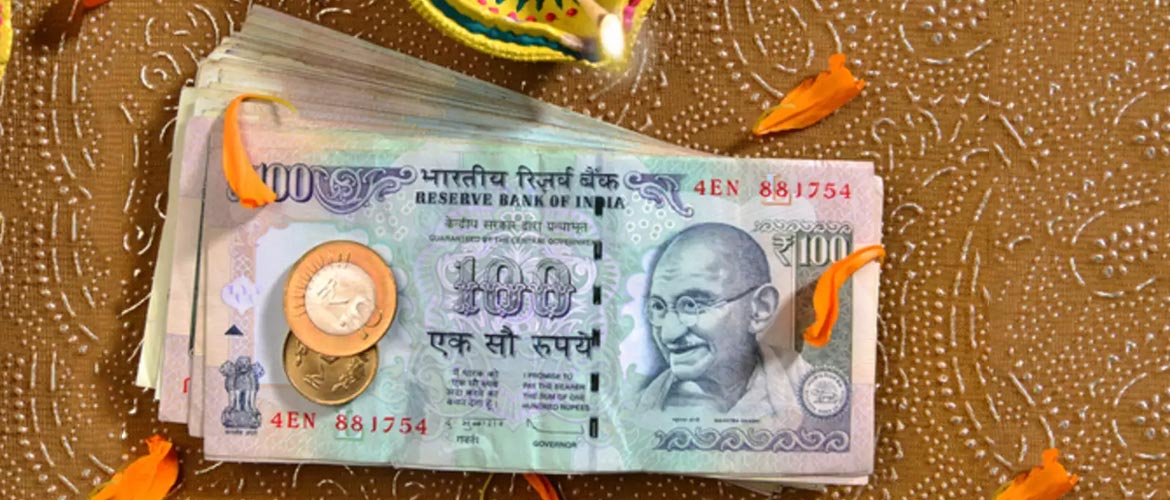 Because of the pandemic, we have no choice but to stay indoors and celebrate Diwali as simple as possible. However, this doesn't mean you can't get to dress up and relish some amazing food. As Diwali bonuses are beyond reality in the present day scenario, the right amount of money to spend on Diwali would be around 5000 to 10,000 per family. Here's how you can manage your expenses and shop well within your budget.

Smart Tips for Spending Less This Diwali
To begin with, come up with a Diwali budget. Estimate how much you want to spend on each product/ service you are going to buy. This will ensure you don't spend all the money on a single product.

Recollect all the things you usually buy for Diwali and prepare a list of only the essentials since you'll be celebrating the festival only with your close-knit group of friends and relatives.

Prepare Your Own Sweets and Snacks
As we continue to take COVID-19 precautions, it is advisable to prepare your own sweets and snacks at home rather than buying outside. This not only saves you money but also ensures safety from getting infected from Coronavirus. Moreover, when you have YouTube with a million recipes and cooking tutorials, why step out?

Make Use of Online Shopping
Here is one of the most brilliant ways to save money this Diwali 2020. Ever since the onset of the pandemic, online shopping sites have been our go-to stores that deliver quality products to our doorstep. From grocery to clothing, there is nothing that's not available online. So, to wisely save money this Diwali, shop online using the various deals and offers on the Internet.

With more and more Indians being affected by COVID-19, we don't think that bursting crackers is the right thing to do this Diwali. The novel Coronavirus affects the lungs and causes breathing difficulties in people infected by it. So, for the sake of your neighbors or people who are affected by Coronavirus, it is recommended not to burst crackers. This also helps you save a lot of money. If at all you want to burst crackers that emit less smoke, do buy them from local vendors to help them with their living.

Have a sum of money, say Rs. 2000 as a backup so that you don't have to look for funds in case of last-minute shopping. Trust us, this will come helpful while you have to get something on the Diwali day.