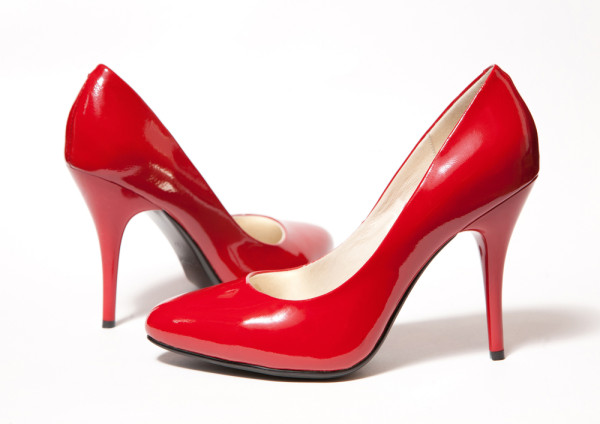 We've all seen models walk the ramp with astonishingly long pairs of heels. They make it seem easy, almost like a stroll through the park. But trust me, it is not so easy. Walking on high heels requires a lot of balance and apart from that great care has to be given while buying the perfect pair of long heeled beauties.
Here are some tips that will make walking in a pair of high heeled stilettos a breeze:
1.Buy a comfortable pair
The key to walking right in heels is to first find a pair that feels comfortable. For example if you have broad feet, do not try to stick your feet into thin pointy heels. Instead go in for block shaped heels. Make sure that you pick a heel that supports the arc of your feet and the toes really well.
2.Break it in
It might sound stupid to try and make a decently good pair of new shoes appear old. But break into the shoes so that you can wear it comfortably. Stretch it well so that you do not land up with sores or blisters. You can even scrape the bottom of the soles so as to give you extra grip while walking.
3.Posture
Take good care of your posture when you walk in a pair of heels. Keep your shoulders straight and back and walk straight.
4.Take small steps
We automatically tend to talk smaller steps when walking with heels. Change the way you walk. If you like you can watch a few videos of how models carry their high heeled beauties.
5.Don't hesitate to use over-the-counter products
There are several products available in the markets that help ease the pain that are caused by wearing high heeled shoes. The most popular are the silicon pads that can be inserted at the heel or at the toes. They help relieve the pressure.
6.Rest your feet in between
You are allowed to rest your feet in between walking. Don't hesitate to sit down and if the situation permits, remove your heels and stretch your feet. This period of rest allows your feet to recover from the strain of wearing high heels.
7.Test various surfaces
You need to try walking with your shoes on various surfaces. You might have to walk on various surfaces ranging from tiled or wooden floors to carpets. Test your shoes on all these surfaces before you actually venture to use them outside.
8.Practice
Remember to practice. Practice makes perfect. Wear them every chance you get so that you get used to wearing them. You can wear them to run your errands at the supermarket, to the Laundromat or even at home.
Sizzle the town with your heels and stay stylish.
Zubina
Zubina is someone who believes in "women supporting women" and women empowerment is her ultimate motto. She holds a master's degree in public health and has a firm belief that mental health is as important as physical health. She loves playing with words, therefore she started her career as a writer who comes up with blogs that can help other women who are suffering physically and mentally. Ashley loves learning about several different health issues, hence you can find solutions for almost all the problems in her blogs. Have a look at her blogs and you will love them for sure!
Related posts