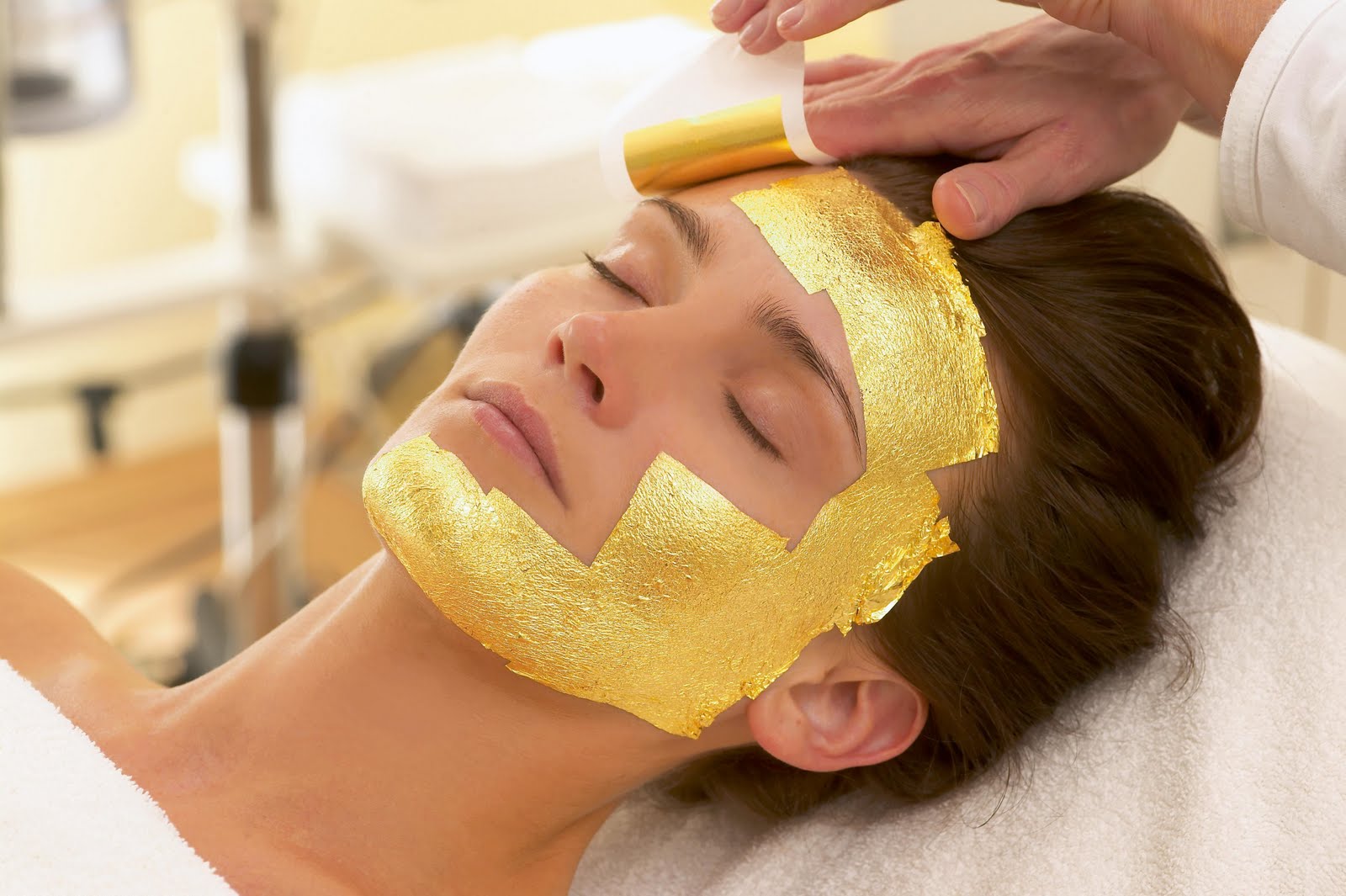 Beauty treatments are an important part of life. Today not only women but even men prefer getting beauty treatments done and look good. It gives us a confidence that we look good and the skin looks healthy. Skin treatments can be done at home also but the specialized products, skilled staff and the procedure undergo a specific treatment –all these are possible in a salon or spa only. The home made treatments can be limited to a face clean up or applying a mask only.
Gold based beauty treatments
Every woman wants to look good and feels great when she gets pampered. Rejuvenating herself with different beauty treatments is a part of the monthly or fortnightly routine. Facials are advised for every woman once a month. There are many types of facials that are beneficial for the skin. One can select from the type of skin she has. Gold facial has been one popular expensive type of beauty treatment that has gained immense popularity due to its skin benefits. Gold has proven its value and benefits over hundred years ago. It is said that Cleopatra used to sleep with a gold mask every night. That gold mask used to maintain her beauty and maintain her good looks. Earlier it was difficult to dissolve the properties of the metal into the skin, but today due to the advancement in technology Gold is used in maximum products ranging from face wash, anti aging creams, facial creams to shampoos.
Gold Based beauty treatments have 24 carat pure gold. This has a very positive effect on the skin as it penetrates easily into the skin. Gold helps removal of the toxic, tan and lymphatic drainage from the skin. The new rejuvenated skin accelerates the generation of new cells in the skin. Gold Masks and gold facials are commonly included in the gold based beauty treatments. Facials include a lot of gold cream massage on the cream, which leave the skin soft and subtle. It helps reduce the signs of wrinkles and acne. The skin gets the lost youthfulness, smoothness, radiance and elasticity.
Are they Reality?
It has been noticed that gold and many other precious metals are used in the beauty treatments and the fact cannot be denied that they are real. These secret ingredients can range anywhere from Gold, Platinum, Diamonds, Gold Caviar, quartz and pearls. Gold can be used in three different forms in the treatments or products. Mineral gold, which is the purest form, i.e. 24 carat pure gold, Biological gold, which is processed in a lab and the vegetal gold which is made from the saffron spice. The manufacturing company boasts of reducing the fine lines and wrinkles and regeneration of new cells in the skin. Gold helps to detoxify and firm the skin.
No matter what, Gold based beauty treatments are a luxury for a woman and has gained popularity worldwide. It is made up in the charts of the most expensive beauty treatments of the world.
Related posts