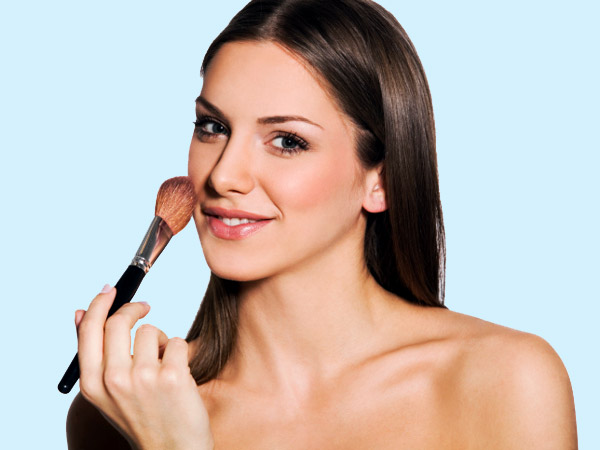 Makeup when not applied properly makes you look sick and tired. There is a knack in applying makeup. It is better to get down to applying makeup knowing the mistakes that you can make rather that learning it firsthand.
Here are the mistakes that make when applying makeup that makes us look like we haven't slept in ages:
1. We forget to moisturize
Applying moisturizer to your skin makes it alive and fresh. Never forget to moisturize your skin. Applying makeup on dry skin will make you look tired and haggard.
2. We overdo the eye shadow
It's good to add a dash of color to the lids. But if you're attempting something like the Smokey-eyed look, do not over do the dark undertones as it will make you look like you haven't slept in weeks.
3. We forget the blush
Blush lightens our face. It adds a touch of color. If you forget to add blush after applying concealer and foundation, you will land up looking like a ghost.
4. We apply too much eyeliner
We all should apply eyeliner to define our eyelids. But it might not be such a good idea to make it too thick and dark. Thick and dark lines give the impression of having small or tired eyes. If you are actually tired then it will accentuate the bloodshot sleepless eyes.
5. We never touch up
After a couple of hours makeup does need touching up or redoing. Your lipstick might be smudged or your eyeliner would have spread or you might have even sweat off your foundation. Whatever problems you have with your makeup should be fixed every couple of hours unless you want to look all unkempt and as if you slept with your makeup on.
6. You do not apply the foundation right
Foundation should be applied right. Not too less, not too much and in the same shade as your skin tone. Wearing no foundation at all will make you look pale and when you apply lipstick or mascara the skin will stand out looking all ugly.
If you wear your foundation like a cake then it will look ugly, with lines and wrinkles that are likely to form. Wear your foundation right by selecting the right color that matches your cheekbones or the inner arms. And most important of all, do not forget to blend your foundation to make it look all natural and not like you have something to hide in your face.