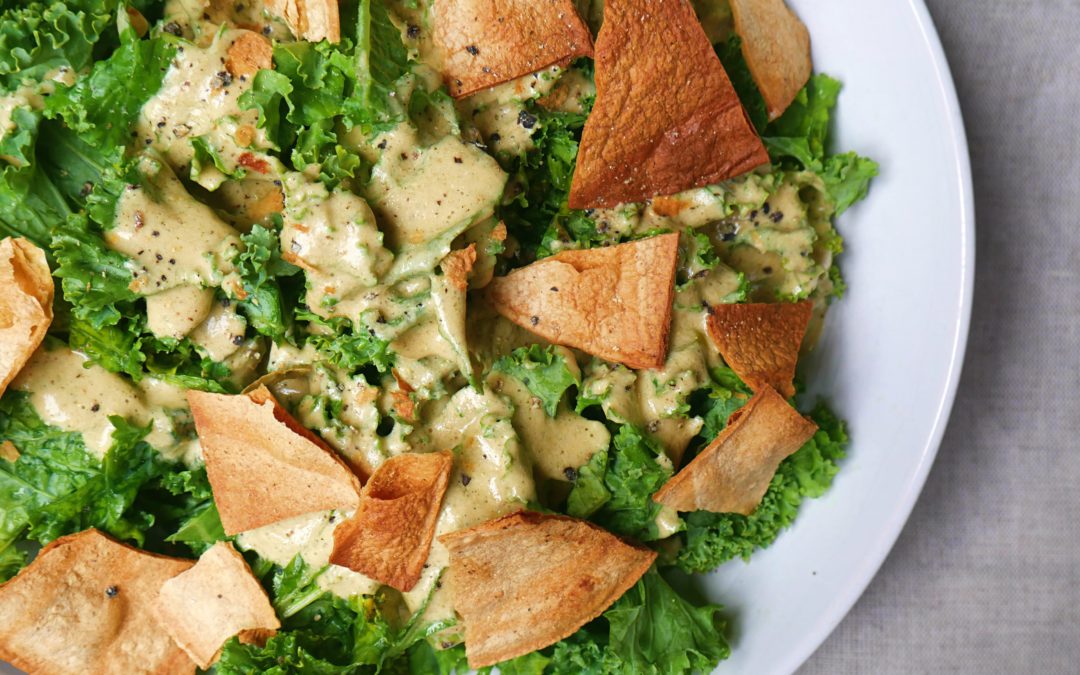 Some days start with a dilemma between preparing lunch at home and eating outside. We get bored of home made food often times. While having food outside can be tempting, it is not an healthy option. So, here are some healthy as well tasty recipes which you can make without any fuss. This can save your life during hectic week days while you are hurrying to office.
1. Chickpea salad and mango yogurt-Weight loss lunch edition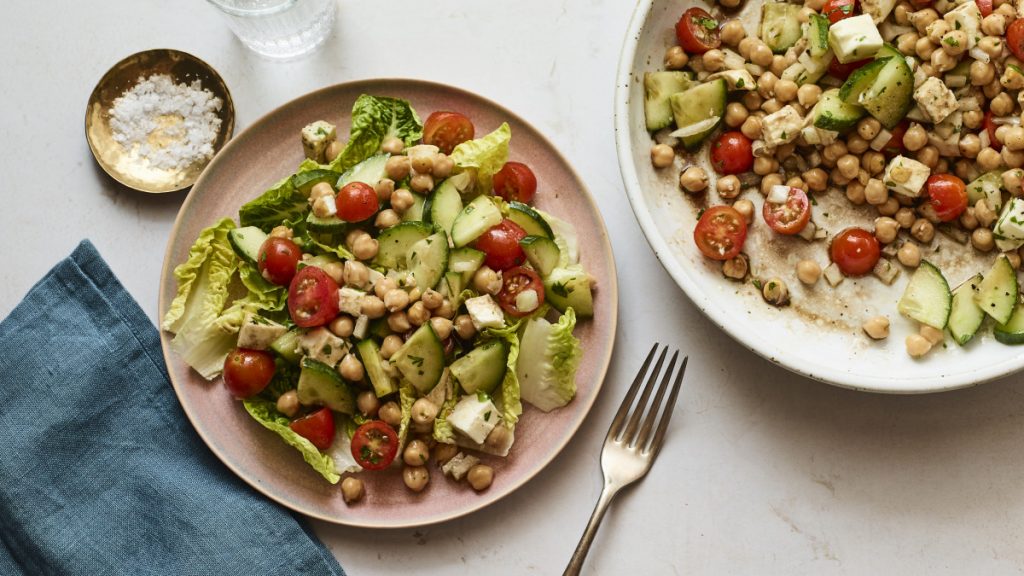 Heat a pan. Add Olive oil. When the oil is hot, add cumin seeds. Add cooked chick peas. Sauté in medium flame. Squeeze half a lemon and add a tsp of lemon zest and mix well. Add salt as required and sauté. Now add sliced cucumber and cherry tomatoes cut in halves, mix well and sauté in medium flame. Finally add chopped coriander leaves and toss well. Add a tsp of olive oil and mix well.
You can try different legumes instead of chick peas. Adjust the lemon juice and salt level according to your taste.
Tasty and healthy salad it ready to savor.
Mango yogurt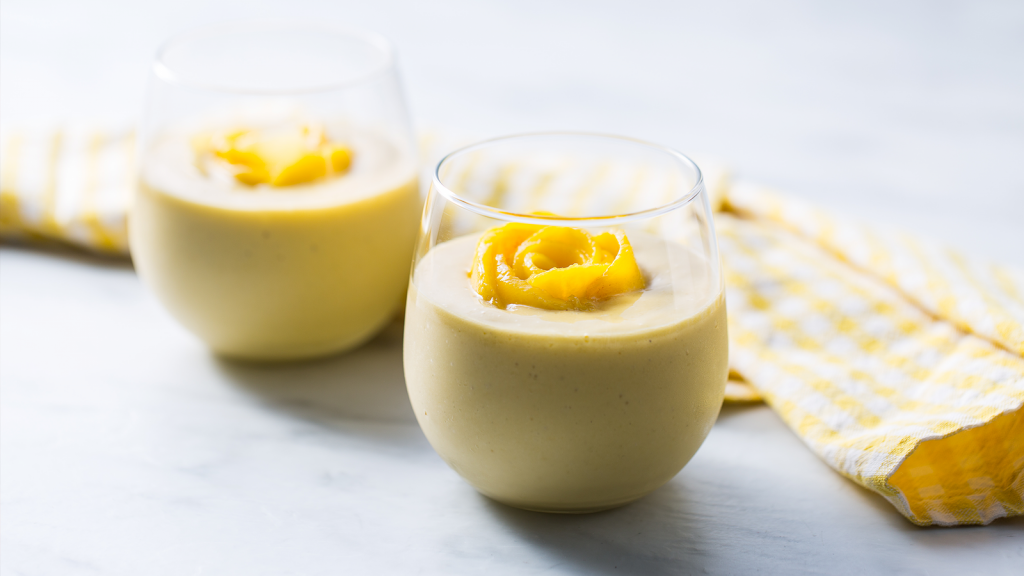 Take one big piece of ripe mango. Peel the skin and chop into tiny cubes. Mix it with thick yogurt. Healthy homemade flavoured yogurt is ready.
2. Sweet potato cake with Tzatziki- Yummy potatoes edition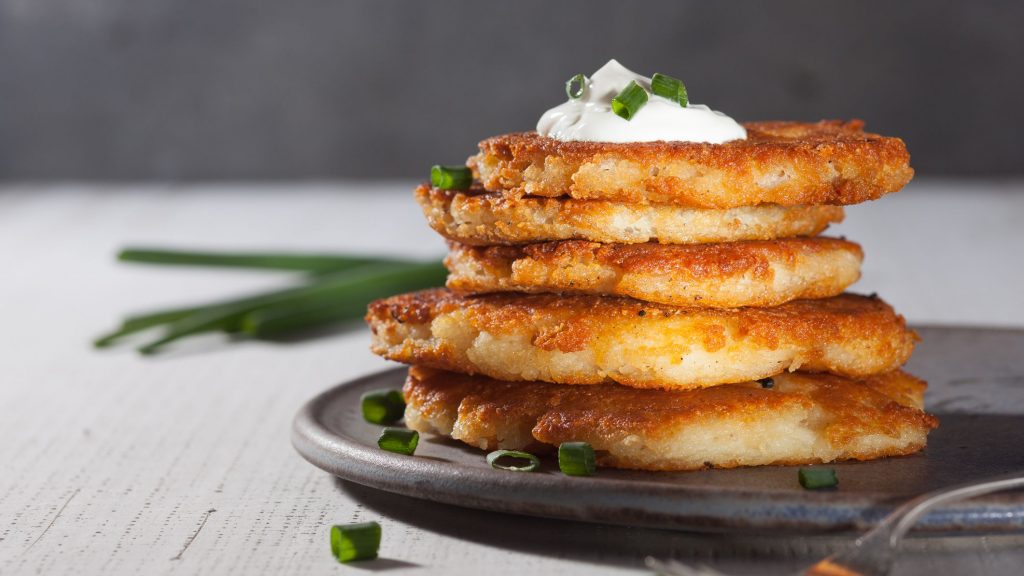 Boil sweet potatoes. Peel off the skin and mash it well in a bowl. Add one egg, goat cheese, chopped spring onions and cilantro. Add crushed garlic and salt. Blend the mixture well with hands. You can add all purpose flour if the dough is watery and can alter the consistency. Roll the dough into balls and flatten them out to 1" width. Take another bowl and mix all-purpose flour or corn flour. Mix with water to batter consistency. Dip the patties one by one and shallow fry it in a pan with little oil.
Fry the patties one side and then turn to other side to cook. Take the patties out from oil once they are golden brown and place on kitchen tissue to absorb extra oil .
You can use cookie cutter to make them in different shapes.
Tzatziki Dip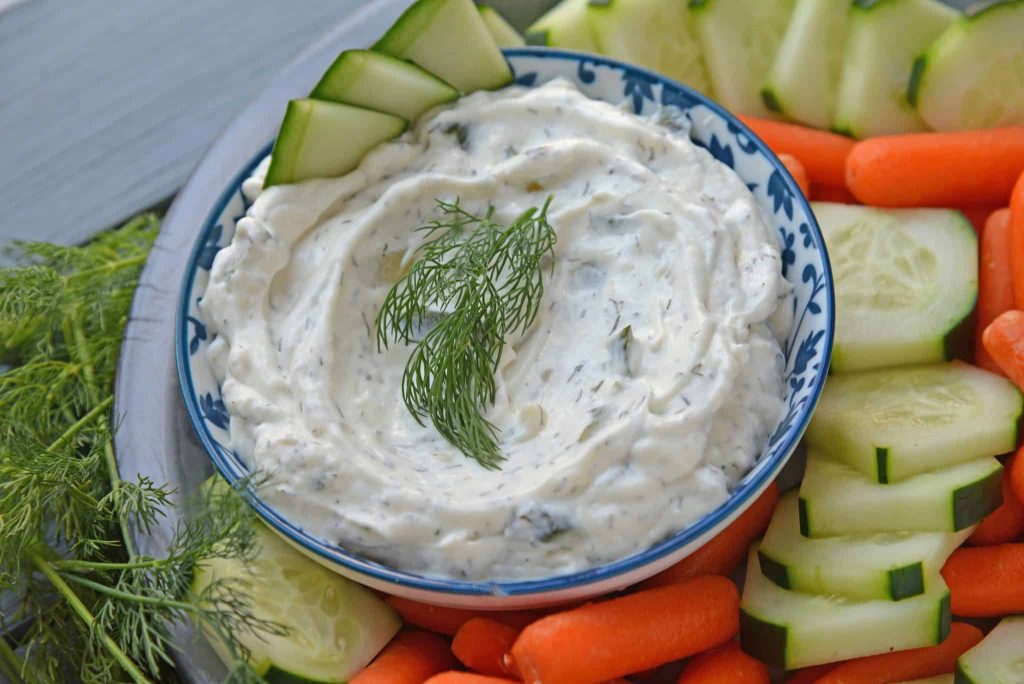 Tzatziki is a Greek) cucumber sauce. It has lot of nutrients. You can use it as a dip for potato cakes.
How to make Tzatziki
Take one fresh cucumber and grate it. Remove excess water. Add chopped cilantro, add fresh methi leaves. Add a clove of crushed garlic. Add a tsp of virgin olive oil. Squeeze half a lemon into the mixture. Add some salt. Finally add a cup of fresh and thick yogurt. Mix them all well together. The yummy tzatziki dip is ready!
3. Hummus veggie sandwich-Weightloss Edition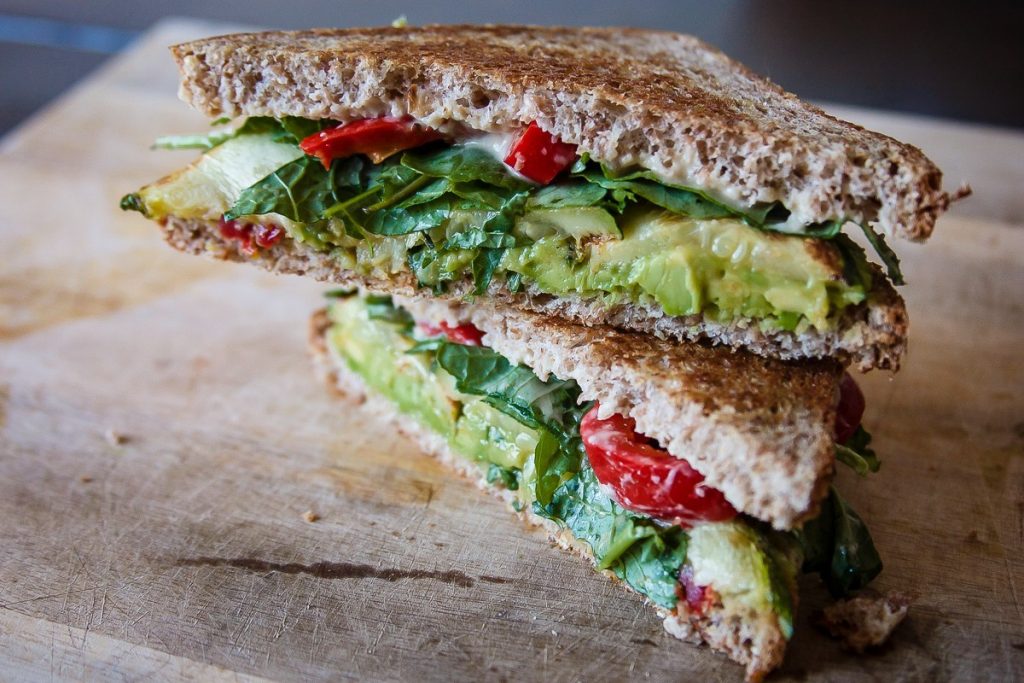 Take two slices of whole wheat bread. Toast them using butter. Spread a thick layer of hummus on top of each slice. Place a leaf of lettuce on top. Now add thin onion pieces. Place tomato slices. Sprinkle some pepper and salt. Add some moong sprouts on top. Place the other bread slice on top of it. Your yummy and tasty hummus sandwich is ready to get inside your lunch box.
4. Rice and Dahi Chicken Weight gain edition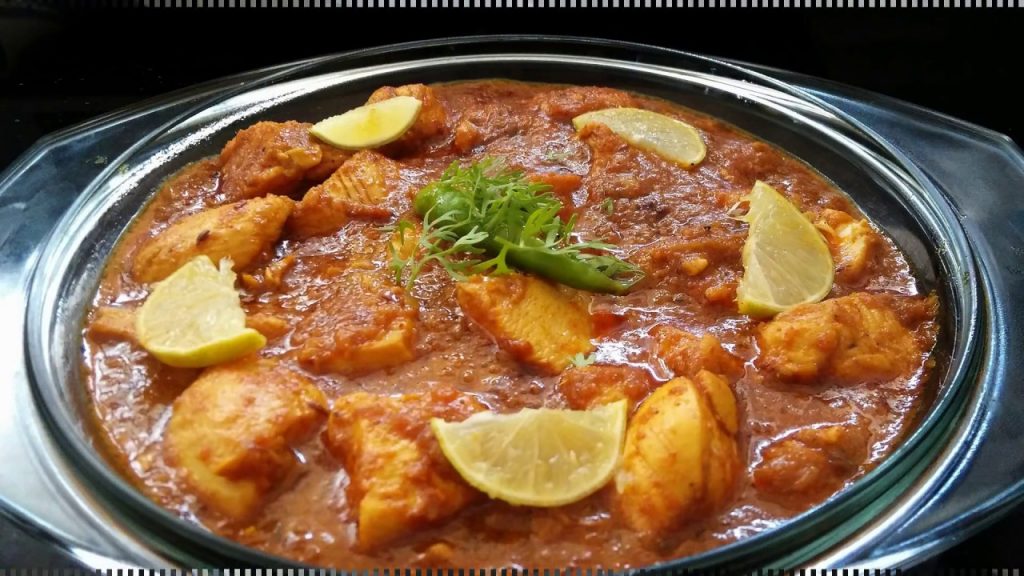 This recipe is easy and quick. First you have to marinate the chicken with masala for an hour. Take chicken in a bowl. Add turmeric powder, chilli powder, garam masala powder. Then add ginger garlic paste, salt and curd. Blend it well and keep aside. Let it marinate for an hour. Take a pan and add 100ml oil. When the oil becomes hot add clove, cinnamon, bay leaf and aniseed. Fry till golden brown and let the aroma infuse in the oil. Add sliced onions and fry well. Add chopped tomatoes and fry until golden brown. Add ginger garlic paste and fry until raw smell goes away. Add chilli powder and garam masala and fry for 3 mnts. Now add the marinated chicken. Mix it well. Fry for 2 minutes. Cook in medium heat for 10 mts. Mix it every now and then. Garnish with chopped coriander leaves. Pack it in your lunch box with some rice.
5. TOFU Vegetable Fried Rice-weight gain edition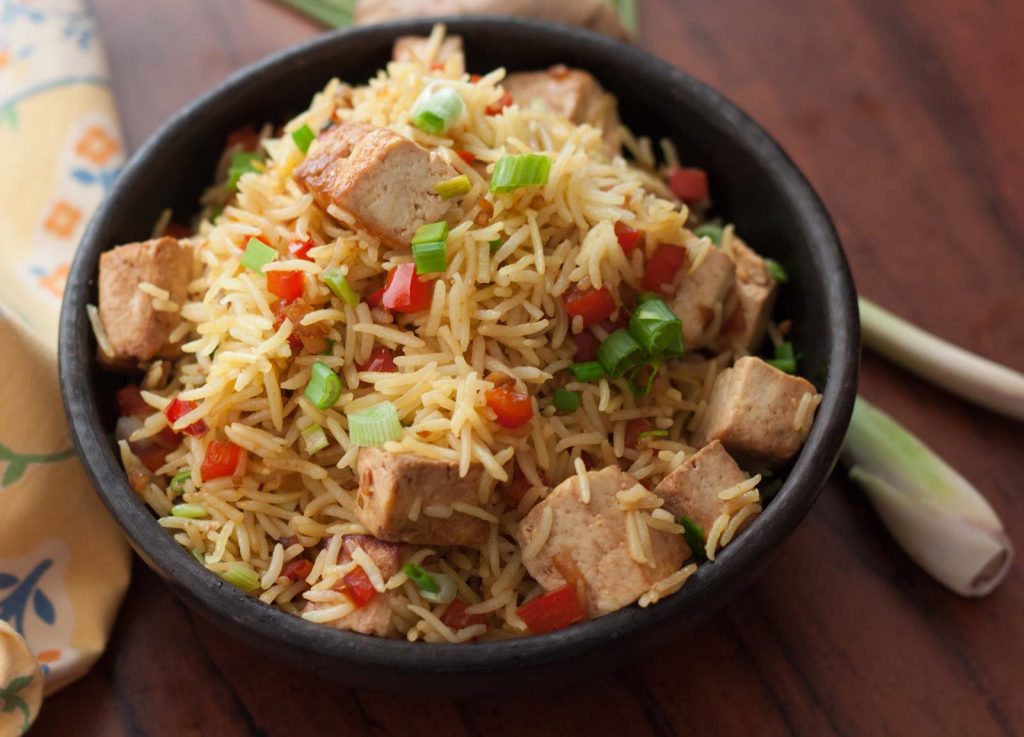 Soak rice in water for 30mts. Cook rice with a pinch of salt and a tsp of oil and keep aside.
Cut TOFU in small cubes and fry until golden brown and keep aside.
Heat oil in a wok. Add minced garlic and fry for nice aroma. Add chopped carrot, beans, bell peppers and sauté till half cooked. Add chopped spring onion and sauté well for 3 to 4 minutes.
Add cooked rice to the vegetables and mix well. Add soya sauce, garlic and brown sugar one by one and add needed salt. Mix and sauté well. Place the lid on and cook for a minute. Open the lid and garnish with chopped coriander leaf. Pack immediately to savor it during lunch hours.
Agnes
Agnes is an enthusiastic writer who loves to explore everything in this unreliable world. Her family, friends, & coffee always fuel her to pursue her dream. She loves moonshine which has been her inspiration for creative writing. Her way of preference is more unique like a unicorn. She firmly believes that " you don't have to be great to start.
Related posts