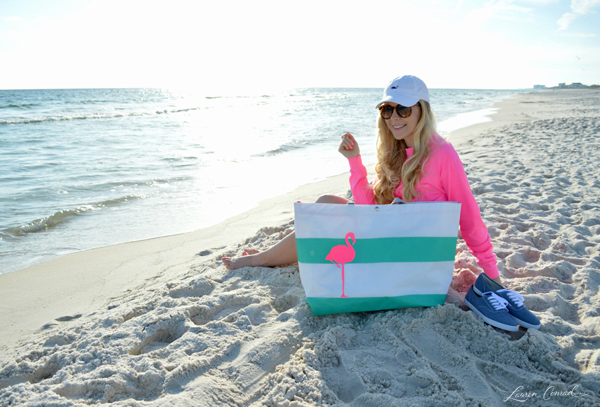 10 Beach Bag Must-haves in Summer
Rasha Ashraf
0
2 min

read
534
1. Cover up
When you head to the beach of course you are in your swimsuit. But if you want to fully cover yourself from the sun or the heat, carry a long cover up to keep away from the sun and heat.
2. Sun screen
When we get out in the sun, the ultra violet (UV) rays of the sun can damage our skin. So unless you want to suffer from burnt skin or serious skin diseases, it might be good idea to slather on tons of sunscreen and protect your skin.
Select a sunscreen that is waterproof, so that it does not come off when you sweat and one that provides an SPF of 30.
3. Sun glasses
Protect your eyes from the UV rays of the sun. You even need it as an accessory of fashion that even provides you protection from the harmful rays of the sun.
4. Bottle of water
The sun can steal all the moisture left in our body, so it becomes essential for us to replace this lost water content. Drink up lot of water and try to drink less of sugary drinks.
5. Hair ties
It can get a bit hot in the beach. So tie up all that hair sitting at the base of your neck, so that you do not develop any sort of prickly heat rash.
6. Visor or hat
7. Beach towel
You might need a towel to dry yourself up after a swim in the water. It can also be used to lie in the sun for a natural tan.
8. Swim suit
No one can go to the beach without a swim suit. You can sport a bikini if you have the figure to carry one off, else a regular covered swimsuit will do the job. Find one that is of a durable fabric and one that flatters your figure.
9. I-pod
Listen to your favorite tunes on your I-pod when you lay down in the shade of your umbrella. It is the perfect way to relax in the beach.
10. Flip flops
You cannot of course wear your sexy pumps or stilettoes to the beach. A comfy pair of flip flops is ideal to be used in the sand as well as for a stroll along the shoreline.
So when you head out to the beach, don't forget to carry a bag that contains all these items. These are a must-have's for all beach bags.
Related posts