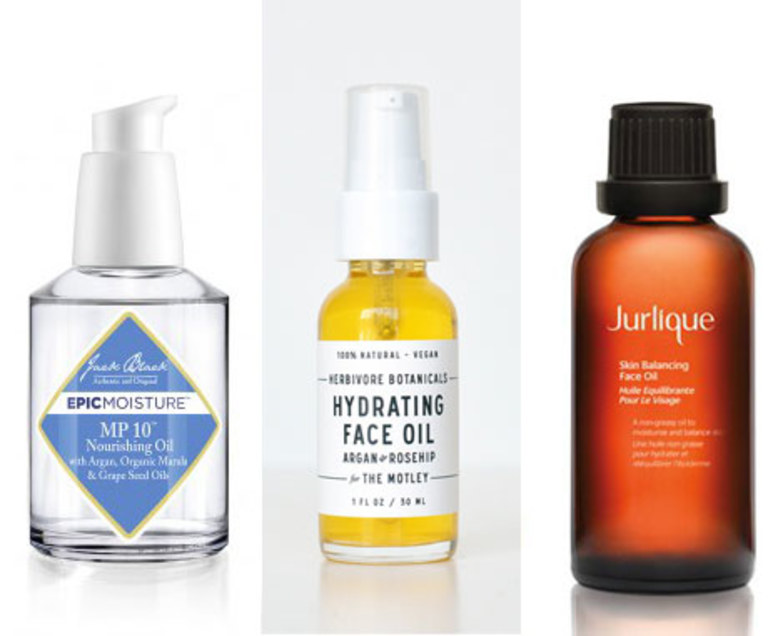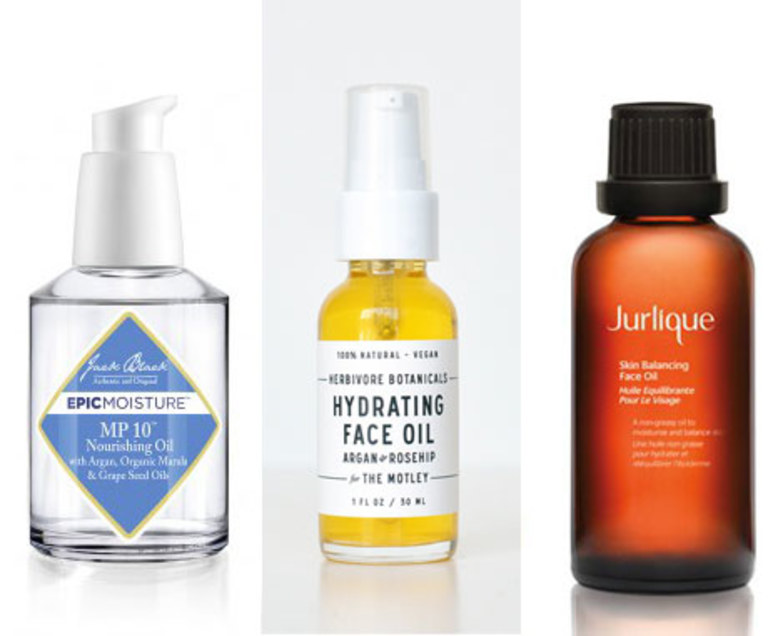 Differences between face oils and moisturizers:
The new trend in moisturizing your face is face oils. Most are hesitant to try these oils as oil is often associated with grease which in turn for some lead to break outs.
For those adventurous ones who have tried on these face oil now don't want to switch back to the old ways of slathering on moisturizers as they feel it's the oils that do a better job of keeping the skin soft and supple.
To help you decide whether you should use face oils or moisturizers here are listed the differences between them:
1) Form
Moisturizers usually come in a cream or gel base, which is a semi solid form, whereas face oils are in the form of liquids.
2) Ingredients
Moisturizers contain lots of ingredients from water to perfume to even glycerol that helps the ingredients get easily absorbed into the skin.
Oils are usually a combination of one or more oils and might even include a fragrance. Oils usually are made from natural ingredients.
3) Suitable skin type
Moisturizers are manufactures to cater to all skin types. We get different moisturizers for oily, dry, sensitive and even combination skin types.
However face oils do not have any such differentiation. Most of them do not damage the face as they are made from natural plant, seeds or other natural extracts.
4) Application
Having grown up using moisturizers it is not new to know that moisturizers are applied by rubbing it into the skin till its gets absorbed by the skin.
Face oils however do not need to be rubbed in. It is better if oils are patted in and not rubbed in.
5) Residue and feeling
Moisturizers can leave your skin feeling clogged, oily or even greasy if not absorbed by your skin.
Oils on the other hand are easily absorbed by the skin and do not leave behind any residue on the skin like creams do.
6) Benefits
Moisturizers along with keeping your skin soft and supple and maintaining the natural oils in your skin can also come with added benefits of protection from the sun or even anti-aging properties.
Face oils nourish the skin with ingredients that are natural and contain a lot of antioxidants. They also can come with anti-aging properties and other skin benefits.
Oils also regulate the levels of sebum in the skin that is responsible for the oil secretions on the face.
7) Cost
Moisturizers are available in all ranges from cheap ones in the supermarket to the really expensive ones that contain extracts of nuts or even luxury items like pearl.
Face oils also come in a variety of price ranges. For example coconut oil is cheap and also wonderful for the skin, but then you also get expensive oils that are extracted from exotic and rare items.
Zubina
Zubina is someone who believes in "women supporting women" and women empowerment is her ultimate motto. She holds a master's degree in public health and has a firm belief that mental health is as important as physical health. She loves playing with words, therefore she started her career as a writer who comes up with blogs that can help other women who are suffering physically and mentally. Ashley loves learning about several different health issues, hence you can find solutions for almost all the problems in her blogs. Have a look at her blogs and you will love them for sure!
Related posts