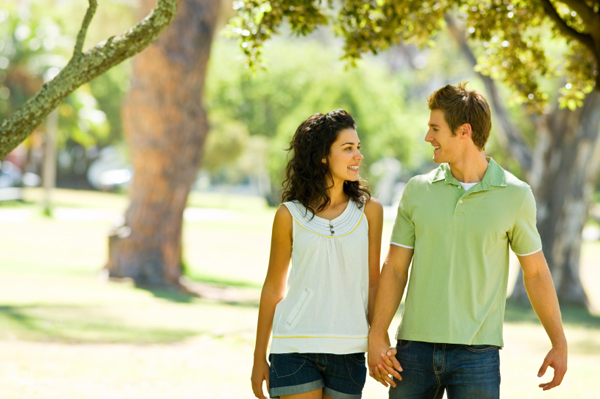 Are you almost broke and have a date lined up with your sweetheart this weekend? Are you wondering how to take her out without spending a dime and yet have the time of your life? Don't worry too much.
Here is a list of how you both can have fun without spending much:
1. Beach
The beach is the natural gift of god. You can enjoy it without shelling out money from your pocket. Simply carry a basket full of snacks to keep your tummy full when hungry, don you bathing suit and you're ready to go. You can simply sunbathe or have a picnic or take a walk on the shore. Either way you will be surprised that the setting does wonders to your relationship. Nothing can get more romantic than watching the sunset in each other's arms.
2. Museum
Are you of the opinion that the museum is only for geeks? Think again. It can be a fun place. Most museums have a few days in the months where you don't have to pay any entry fee.  Stroll through the halls and rooms filled with rich culture, history and art and get enlightened about the world we live in.
3. Park
Dining out can be expensive. So why not head out to the local park with a basket laden with snacks. For all you know, you might get to view a music performance there. Some parks host small local events which you and your partner can come to be a part of. This is a great way to meet socially in the locality that you are living it, especially if you are to introduce your special someone to the rest of the world.
4 . Tasting events
From wine and cheese tasting events, a lot of local restaurants also host tasting events where people get to taste food from all across the globe and educate their taste buds.
5. Gym
Research has proved that couples who work out together tend to stick together forever. Enjoy bonding at the gym where you both get to distress along with getting fit. Find classes at the gym like zumba, yoga or aerobics that the two of you can try out together.
6. Stay home
Recreate a romantic environment at home, probably one of your regular romantic haunts. If you don't know how to cook, then order in. If you guys want company then call in a few couples to just hang out. Create your own happy hours at home.
So if you're broke and want to make your loved one feel special, don't worry, just try to spend some quality time together at the beach or the park and be together.
Zubina
Zubina is someone who believes in "women supporting women" and women empowerment is her ultimate motto. She holds a master's degree in public health and has a firm belief that mental health is as important as physical health. She loves playing with words, therefore she started her career as a writer who comes up with blogs that can help other women who are suffering physically and mentally. Ashley loves learning about several different health issues, hence you can find solutions for almost all the problems in her blogs. Have a look at her blogs and you will love them for sure!
Related posts