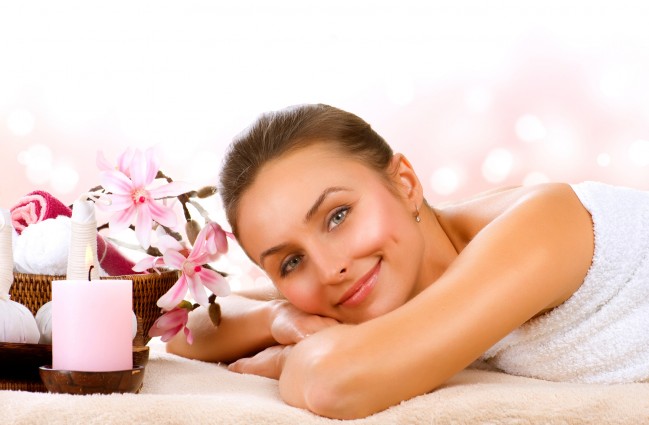 There are some products that our mothers or grandmothers swear by and they have passed on the secret to us as well.
Here are 10 old school beauty products that are still found in the market to help you look beautiful:
1. Revlon's red lipstick
Our grandmothers and mothers used Revlon's 'Cherries in the snow' to paint their lips red. It is appreciated that Revlon has still kept the same color after all these years of its first classic collection of lip color.
2. Retro hot rollers
In the past, curls were the 'in' thing. The same look keeps reemerging in similar forms.
These old fashioned rollers work well and are not as time consuming as curling irons or rods and it can be done with minimal effort, not requiring the assistance of anyone.
3. Dove moisturizing soap
Our mothers swear on the removal of makeup using Dove moisturizing bar that not only makes your skin squeaky clean but also keeps its soft and supple, locking in the moisture in your skin.
4. Maybelline's Great Lash Mascara
What started as the top selling product in the 70's has not stopped till date. Of course the brush of the mascara has changed to make its application easier.
Don't be surprised to find this mascara with a pink and green container in all bags of women belonging to different generations.
5. L'Oreal Elnett Satin hair spray
It can easily be identified by its container which is a gold can. This hair spray which holds the hair in place, reduces the effect of humidity and even gives your hair a shine is still used by a lot of people who swear that it beats all the other new age hair sprays.
6. Pond's cold cream
Pond's cold cream has been used over the years to moisturize the skin over the years. But now I recommend this product to be used as a makeup remover.
This cold cream contains mineral oil due to which is should be used as a stay on product as the mineral oil can clog the pores.'
7. Olay
Olay previously known as Oil of Olay, is not back with a new look and new varieties, with the tag line 'Olay total effects'. The new range of moisturizers and anti-aging creams are favorites of women all across the globe.
8. Vaseline
Vaseline has a million uses. It initially used to come only in natural transparent form. But now it comes in different scents and a few varieties with a little tint for the lips and even a variety especially for men.
Vaseline helps in locking in moisture and can moisturize even the driest of skins.
9. Airspun face powder
Airspun powder is a powder used by all generations for the face. It comes in neutral and other skin colored varieties to be used according to the skin tone and is ideal for setting applied makeup.
10. Nivea crème
This is a must-have for winter. As kids I'm sure most of us used to love pry open the cobalt blue tin and smear that thick cream all over our faces.
It is still a favorite among us and is here to stay. It is an indulgence for the driest of dry skins.