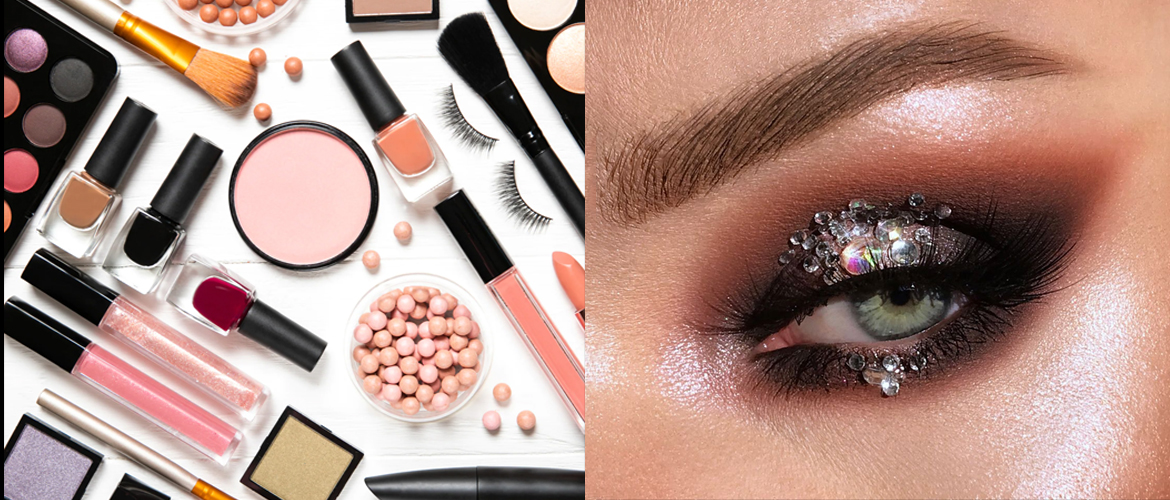 Fashion and beauty trends have changed over the years, and they represent the customs and way of life people lived in each era. From Queen Elizabeth's lead makeup to the current day's clean makeup, each has its own history. 
Currently, the year 2022 has its own latest makeup trends.
Clean beauty: The concept of natural-looking makeup and less is more with the products used, is what clean beauty is all about. A sleek hairstyle and a dewy base are the focus of clean beauty, with tinted moisturizer or concealer, blush,  mascara, and a gloss to top it all off.

The gloss is back!

Fashion and makeup take a circle and have a way of coming back. The early 2000s trend of topping lipstick with a gloss and a sheen is back in trend again pushing behind the matte lip looks.

Feathery/fluffy brows:

The trend of tracing the shape of the brows has now evolved to make them look bushier and fluffier by drawing strokes to outshine the shape of the brows.

Over-lined lips:

Plumpy and fuller lips have always had and have consistently held a place in aesthetic trends. Lip lining techniques that extend beyond the lips provide the appearance of larger lips since there is more surface area that may be covered with lipstick.

Bold Blush:

The use of color to bring liveliness to the face is no longer just a component, but makes a statement and is highlighted boldly in a look. The darker shades from the family of pink, like purple, are now used as a blush
Eye makeup trends 2022: 
Embellished eye trend:

Using matte or shimmery eye shadows as the basis is elevated by using gems or rhinestones to stick around the lid and areas of choice, which has now taken its place in the trend.

Neon liner:

With eyeshadows of different shades or without any pigment, solely the vivid and bright neon liner will amplify the entire look. The eye look will stand out as a statement to hold the entire look.

Blurry eyeliner look:

Having a sharp and precise winged eyeliner is standard, but it's 2022! Give the standard liner a twist by diffusing the edges of color with a brush and making it quite subtle, and spreading the pigment without harsh edges.

Lower lash bling:

The upper lash line has always been the focus, and now the lower lash line has its bling, with either stone, winged liner, or falsies. The focus and the bling are on the lower lash line now also.
These are some of the global cosmetic trends of 2022. The latest makeup trends will keep updating themselves, and the trendsetters will keep changing from time to time.