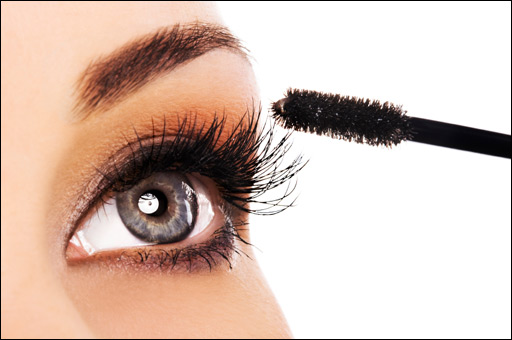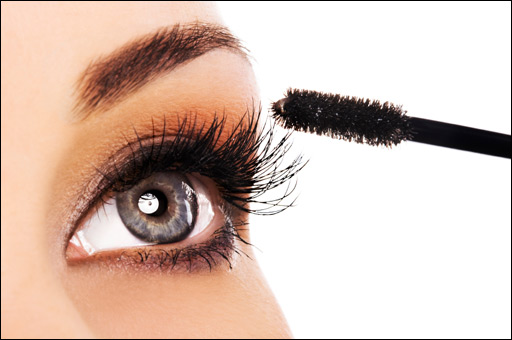 Mascara is an essential tool to highlight your eyes. It is a must have in every make up bag.Mascara can help lengthen the lashes or even thicken them. The best part is that you can get them in variety of colors.Do try out the following tricks, also recommended by the pros, to make your eyes pop out.
Here is the tips fro apply mascara like a pro:
Curl the eyelashes before you apply mascara to give the impression of longer looking lashes.
 Apply mascara starting from the root of the hair, wiggling all the way to the tips.
 Never pump the wand as it will dry out your tube of mascara.
De-clump mascara by brushing through your lashes with a clean toothbrush.
Remove mistakes made when applying only after the mascara has dried, using cotton buds.
If you feel that your mascara has started clumping, place the mascara tube in a mug of hot water. This will help liquefy it and make application easier.
For thicker lashes, coat both sides of the lashes. Look up and down for easier application on both sides.
Use the mascara wand horizontally for a thicker finish and apply vertically for a more natural look.
Bend the brush of your mascara wand to make application easier.
Wipe the brush of your mascara wand with a tissue before application so as to remove clumps.
To keep your lashes curled longer, apply a thicker coat at the base or root of the hairs.
Dust baby powder between applications of second and third coats for thicker lashes.
Add a few drops of saline solution to your mascara tube to make it less clumpy and smoother when applying.
So do apply your mascara after reading these tips and get the look es that you've been striving for.