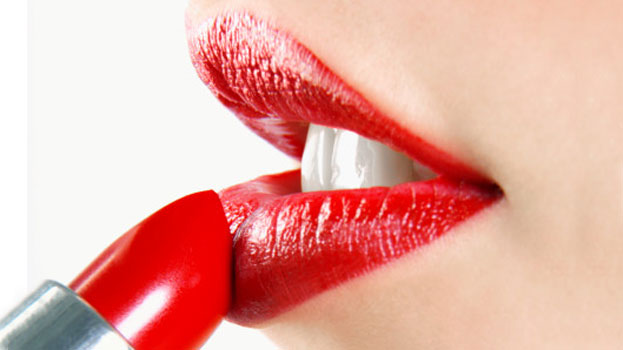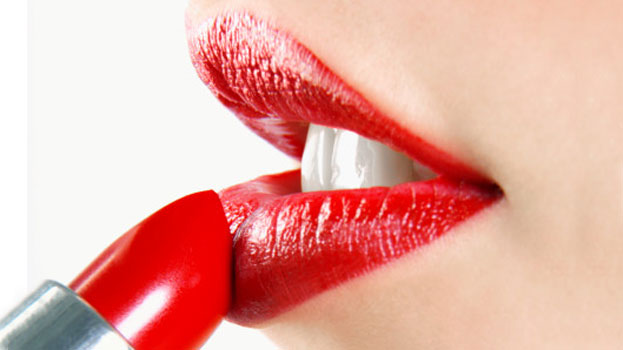 Bold Lip Colors are back in vogue. But to carry a bright red lip color one needs to care about the woes it brings along. It is but an instant turn off, if by any chance, the lipstick bleeds and forms an outer ring around the mouth, or worst even, it stains the teeth.
Does that mean it requires only a fashionista to smartly deal with a red lip color? No! Definitely not. There are umpteen ways to deal with this scary situation. And very easy ones. Models and makeup artists have given away millions of tips and tricks to carry off boldness, with style!
The Prep-Up
Before applying any makeup, even a simple one, it is very important to clean and prepare the face, so that the makeup stays longer, without caking, or chipping. The same goes for the lips as well. Scrub off the dry skin gently, with a toothbrush or a lip scrub, and wash off. This makes the surface smooth, and helps the lipstick to hold on and not feather.
Next, apply lip balm that is soothing for the skin. Vaseline or Shea butter works best, as they moisture the lips and coats them up. This step also helps protect the lips from the chemicals that may otherwise harm the skin.
The preparation won't really help if done just once. Make sure you have glossy,pink lips that are smooth and naturally beautiful. Keep them ready for any lip color, any season, to go out in style.
The Perfect Way
Now, when it comes to the application of the Red Lip Color, make sure you choose the right brand. Cheaper, glossier ones tend to dry out the lips that make the color bleed. Invest in a matte lipstick or a crayon that stays long.
Apply a bit of foundation and blend in well. This will act like a primer, and make the lipstick stay longer.
Now, line the lips with a nude lip color, or use the same color as that of the lipstick. This will not only prevent the color from wandering, but will also create a barrier. When you line the lips before applying the lipstick, you would know for sure where the lipstick would go. This is helpful in preventing smudges and bleeds.
Apply a smooth coat of the lipstick and lightly brush on a coat of loose powder. Now, apply a second coat. Once you are done, take a sponge and create a barricade with the help of a foundation powder, all around the lip line. Blend off well.
Smile and check if the lip color is left to show off in any of the corners, and also wipe out the extras.