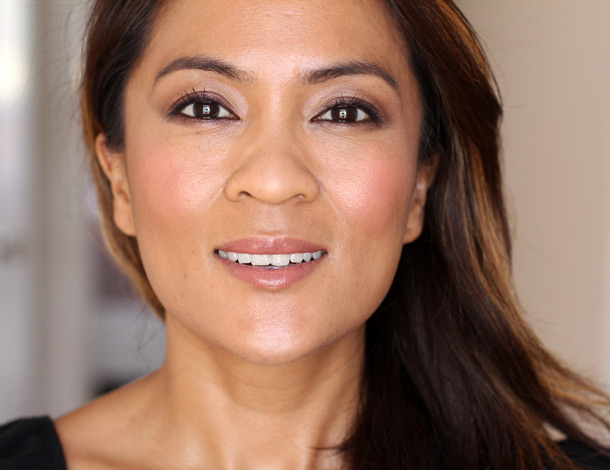 It is an art to apply makeup and still look naturally beautiful. To the get the natural look actually takes a little makeup.
Here are a few natural looks you can achieve using minimal makeup.
1. Fluttering eyelashes
Apply gel liner on the upper eye lid stopping just one centimeter away from the inner corner of the eye so that it keeps the makeup looking light.
Apply few coats of lengthening mascara.
If you are in the mood, you can even use artificial eyelashes to let the eyes stand out a bit more.
2. Thick and dark eyebrows
Darken your eyebrows using an eyebrow pencil. You can choose a shade that matches that of your eyebrows.
Brush the brows after filling it in.
Smoothen BB cream all over the face.
Apply a few coats of lengthening mascara.
3. Dewy skin
Apply a color tinted moisturizer that matches your skin tone.
Smooth on a face illuminator to add a glow to the balls of your cheek, nose, forehead and chin.
Dab on a bit of lightly tinted lip balm.
4. Nude lips
Outline the lips using a nude shade of lip pencil
Blend in using a brush.
Apply a clear balm or gloss.
Apply a single coat of mascara.
5. Rosy pink cheeks
Use a full coverage foundation all over your face, so that it looks sculpted.
Buy a baby pink shade of blush and using a blush brush spread the blush from the apple of your cheeks upwards towards the ears.
Complete the look by applying a nude or matte pink shade of lipstick.
6. The mild cat eye
Trace eyeliner across the upper lid, winging it slightly at the ends.
Apply lots of coats of mascara.
Dab on some mildly tinted lip gloss.
Do try on these simply to recreate natural looks and be the center of attraction at any party.