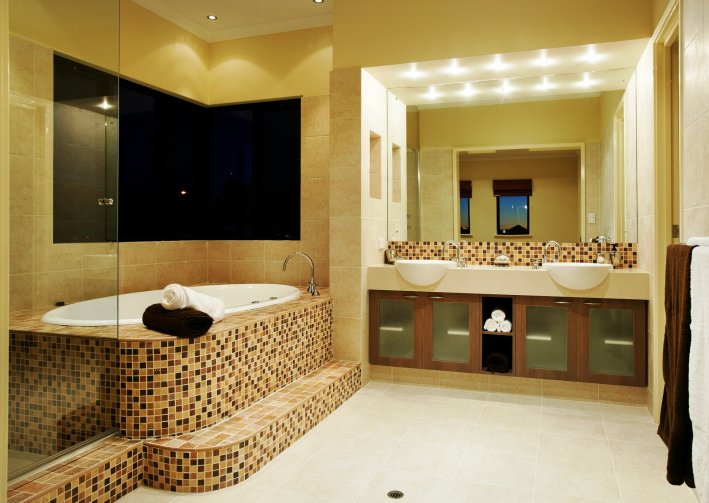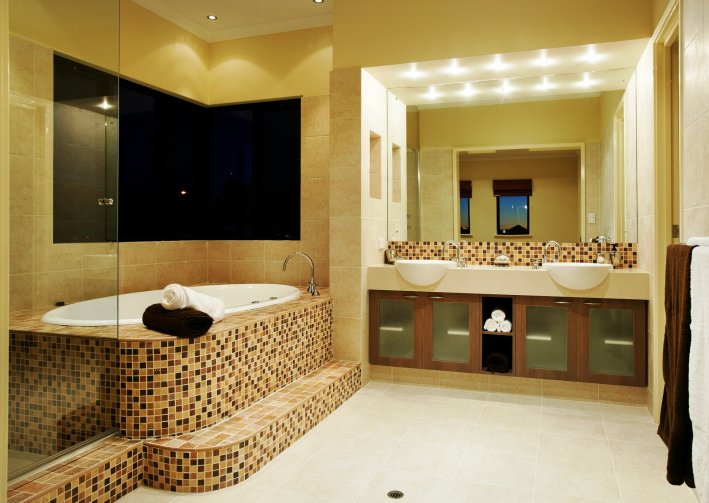 A bathroom is an important place in a home just like any other room, so when it comes to decorating it then do not overlook the fact. This is because bathroom can be decor with different budget friendly materials and accessories. If you really want to secure stylish, lavish yet colorful and exotic look for your bathing room then here are 7 simple tips that can be followed:
Firstly, the bathroom space must be fully utilized and well organized. Items such as a shower, toilet, bathroom sink, bathtub, cabinets and more must be intelligently placed to make it look spacious and have adequate mobility. You can select between conventional or modern look according to taste but make sure to accommodate every element correctly.
If you want to create contemporary, airy environment within this area then it is better to use light colors. It is also better to utilize items made with stainless steel, chrome or maple cabinets as they offer a lavish look and are highly durable. White brick tile or white wainscoting can be utilized to add sparkle to this space.
A window or ventilation area is necessary in every bathroom. It not only makes entire air fresh but also connects you to nature. You can either go for a window right above your bathtub or aside bathroom cabinets or shelves.
It is essential to have proper and enough storage space in the bathroom as it makes it easy to keep towels, toiletries and other items well. So, avoid clutter and make use of available space to best level in order to hold great stylish and elegant look. Cabinets or shelves of high quality materials can be made in order to fill empty space to have more storage and flexibility within the room.
Accessories also play imperative role in decorating the bathroom. Bathrooms can be accessorized with plastic, brass ware or glass shelves. You can even select vivid colors as well as soft hues for fixtures and walls of the bathrooms in order to generate relaxing and refreshing atmosphere all around.
You must carefully select items such as showers, washbasins, toilet seats, taps, and shelves as they create a remarkable difference in overall bathroom decor. You may go for trendy and stylish items to have rich look, as these can be conveniently changed as and when needed.
Last but not the least, if you have big bathroom then you can incorporate Jacuzzi in it to have a highly classy look. In case the bathroom size is small then it is better to use light colored tiles and mirrors as they provide larger appearance of a space.
So, these are simple yet amazing tips that you can follow in order to give your bathroom trendiest, classy and budget-friendly decor.
Related posts