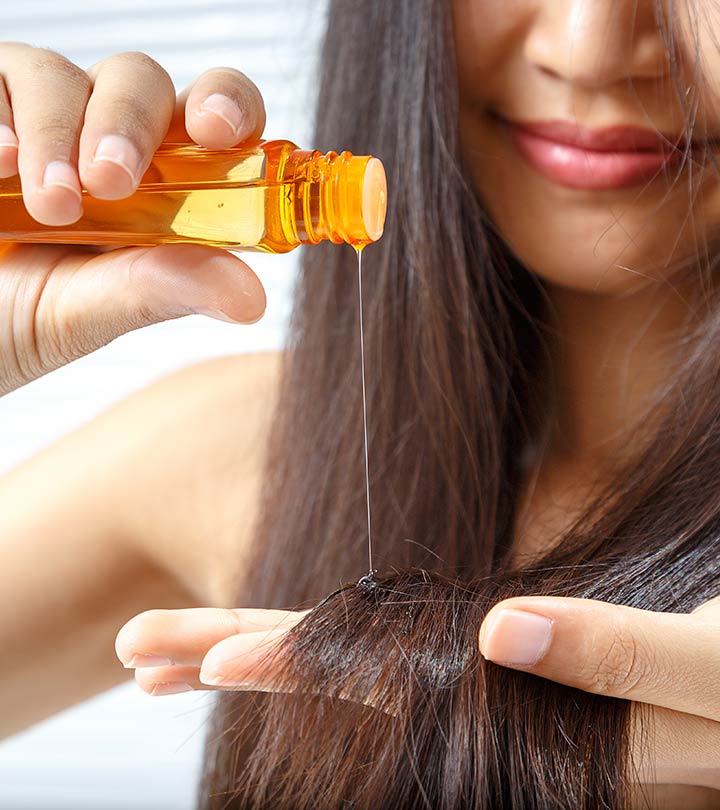 Frizzy hair is a huge mess! Your hair needs more attention besides shampooing and conditioning in this environmental pollution. Hair serum should be next in line after shampoos and conditioners in your hair-care routine. It's because hair serum protects your mane from pollution, harmful rays and gives a healthy shiny appearance to your hair.
If your hair is dull, frayed, or damaged from the use of dyes and chemicals, you can start right now to get healthier hair by using a hair serum.
The right type of hair serum can do wonders for your hair. The main ingredient to look for in a hair serum is silicone which makes your hair shine but also brittle over time. Instead of spending a whole lot of money on chemical-based serums, you can make your own DIY hair serum with natural ingredients.
In this article get to know natural hair serums to both moisturize dry locks and tame frizz and fly-aways containing simple, natural ingredients that you probably have already. All you need for our hair serum is:
1.Aloe Vera Gel
Aloe Vera gel is a great alternative for hair serum. It is non-sticky and soothes your hair on every level. It is a great leave-in conditioner as it deep conditions your hair and helps in locks in the moisturize for a long time. Just take the required amount of gel and apply it on your hair and it will act as a protective layer
2.Coconut oil
Oil, in general, protects hair from heat and damage. But many feel it gives oily look and weighs the hair down but it is the best among all when used in the right proportion. Coconut oil darkens your hair color and gives life to your frayed hair. It contains high level of Proteins which deeply nourish and works magic when used regularly.
3.Vitamin E oil
Vitamin E oil is the ideal choice for people dealing with frizzy hair. It easily gets absorbed by your hair and makes it more manageable. It also nourishes your hair and helps you strengthen the hair follicles. Apply it on the tips of your hair and you can definitely see it treat your split ends.
4.Avocado oil
Avocado oil is high in vitamin E which strengthens your hair by penetrating into the hair shaft while helping to bind the split ends. It is lighter than other oils so it does not weigh your hair down. It also prompts hair growth by increasing the blood flow on the scalp when massaged.
Apart from all these, avoiding harsh hair treatments and having a proper nutritious diet will have your hair looking healthy again in no time.
Myra
Whether Myra is searching for a new city to call home or her dream job; is saving for a ticket to travel the world or saving for a housing loan; is learning to cook or speak another language, she wants to spread some inspiration. She is financially sound, inspires women towards leading a stylish life, shares in-depth articles on fashion and living tips. Here at Womentips, she shares daily does of inspiration and guidance.
Related posts