Yes, the magic drink for soft and glowing skin has always been there at your reach. All those times you skipped that extra glass of water or made your body suffer from dehydration, your skin had been quietly suffering too. Dullness, dark circles, pimples, wrinkles, rashes, there is a whole lot of skin problem our women suffer from. Little did we know that regular consumption of water is all it takes to have gotten rid of these troubles.
3 Benefits of drinking more water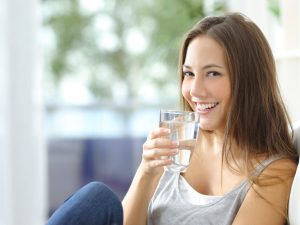 Flushing out toxins is the first and foremost remedy to get clearer skin and water does it with ease. When the blood is free from impurities, it ultimately reflects on your face.
Get rid of the moisturizers and BB creams, keeping your body hydrated will naturally moisturize your skin and hair.
Skin tissues tend to become loosened up due to aging or overexposure to external factors such as dust and pollution. Ample water consumption repairs these cells enhancing firmness and elasticity.
Ways to keep your body hydrated
It is not necessary that you need to keep drinking water the whole day to look flawless. There is a lot of difference in opinions on the right quantity of water intake. But, the most common fact is about consuming a minimum of 2 liters per day for a healthy lifestyle. Apart from taking water in the fluid form, there are other ways you can do to achieve great skin.
Diets loaded with water content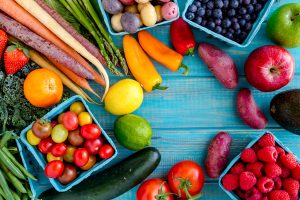 Fruits and veggies are a good supply of water molecules and the nutrients in them help enhance the overall metabolism, energy levels and detoxify the skin.
Greens such as celery and spinach are very well known for their hydrating benefits and regular inclusion in your everyday meals will surely result in blemish-free skin, healthy nails and nourished hair.
Water for a healthy lifestyle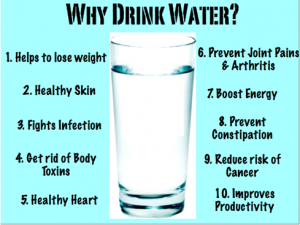 Most of the diseases that we face today could easily be overcome with the right consumption of water. Right from migraine headaches to deal with kidney stones, this miracle drink ensures it does its best to overcome any kind of health hazards. When the inner you are hale and healthy, there is no doubt about your outer self-getting brightened up.
Nithya
A proud homemaker and a freelance writer, Nithya strives to make every woman's life beautiful through her words. Her blogs are drafted in such a way as to help the gorgeous women out there with every aspect of life like introducing healthy foods, ways to relieve physical and mental stress, travel tips, makeup tutorials, self-care ideas, productive work options, etc. An author you wouldn't regret following simply because of her love for women's wellness.
Related posts