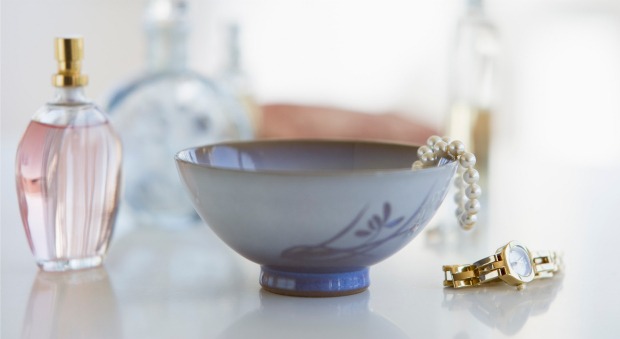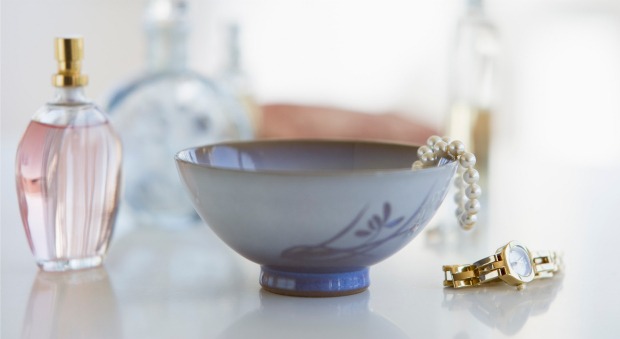 Do you have a box of unused tarnished silver jewelry lying in your drawer waiting to be polished?Do not spend money on unnecessary expensive silver polishes when you can get the same results with a few ingredients found in your own kitchen.
What you need:
Boiling Water – 1 cup
Vinegar – ½ cup
Salt – 1 tablespoon
Aluminum Foil – 1 sheet
Baking Soda – 1 tablespoon
Polishing cloth – 1
Procedure:
Line a glass dish with aluminum foil, with the shiny side up.
Sprinkle baking soda and salt all over the foil sheet.
Pour in the vinegar.
Mix well, till all the dry ingredients are dissolved.
Pour in the boiling water.
Drop the silver jewelry in the dish one by one, until fully submerged.
Allow to rest for a minute or two.
Remove from the dish and wipe clean with the polishing cloth.
In most cases the tarnish does come off. But in case it doesn'twlle, repeat the process a couple of times.
Warning:
Do not use this method to clean silver jewelry with stones in it.
Do not use this method for oxidized silver, as it will remove the antique finish.
Zubina
Zubina is someone who believes in "women supporting women" and women empowerment is her ultimate motto. She holds a master's degree in public health and has a firm belief that mental health is as important as physical health. She loves playing with words, therefore she started her career as a writer who comes up with blogs that can help other women who are suffering physically and mentally. Ashley loves learning about several different health issues, hence you can find solutions for almost all the problems in her blogs. Have a look at her blogs and you will love them for sure!
Related posts