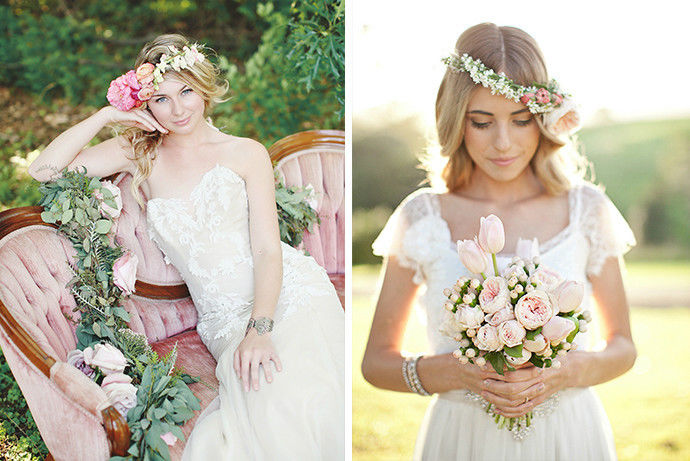 Every bride wants to look her best on her wedding day. Makeup, hair and the outfit all play an important role together in making a bride look her best.
No one wants mistakes on their wedding day. Here are few mistakes related to makeup that have been made in the past by other brides. So learn from their mistakes.
Here are 5 makeup tips that no bride should not be without:
1. Makeup and skin care for all exposed areas
Consider the dress that you are to be wearing for the wedding. For example if you are wearing an off shoulder dress, do not pamper only your face, you need to pamper yourself till the area of exposure, else you might land up with skin that looks all patchy.
Do start the skin care regime that you plan to do to your face to all the other exposed areas of skin that are visible when you wear your wedding dress.
2. Experiment
The best way to know what is best for you is to try, try and try again. Experiment with different looks, including makeup, dress styles and even hairstyles.
Do not try you experiments just few days before the wedding. You need to plan ahead and start experimenting months in advance.
Do not risk trying on new stuff that might ruin your skin or looks close to the wedding date.
3. Rehearsal
Most of us feel that the rehearsal dinner is a waste of time. But it actually is a must have if you want to be sure of your look, to make sure all the hair, makeup and clothes are properly co-ordinated.
4. Keep an emergency beauty kit handy
There is always a risk that your makeup might get smudged or you just might need a touchup. The weather also can play havoc on your hair and makeup so keep a bag ready with a bit of all the actual makeup that you will be using on the big day.
Don't forget to include a hair brush, bobby pins, safety pins, a makeup touchup brush, wipes and your perfume along with the makeup in the kit.
5. Choose to use long lasting and water proof makeup
You are likely to spend almost the entire day with friends and family on your wedding day. You don't want your set looks to vanish in a couple of hours.
Find makeup that will last the whole day and that are of course water proof.
So follow these tips and get through your wedding day with a big grin on your face.