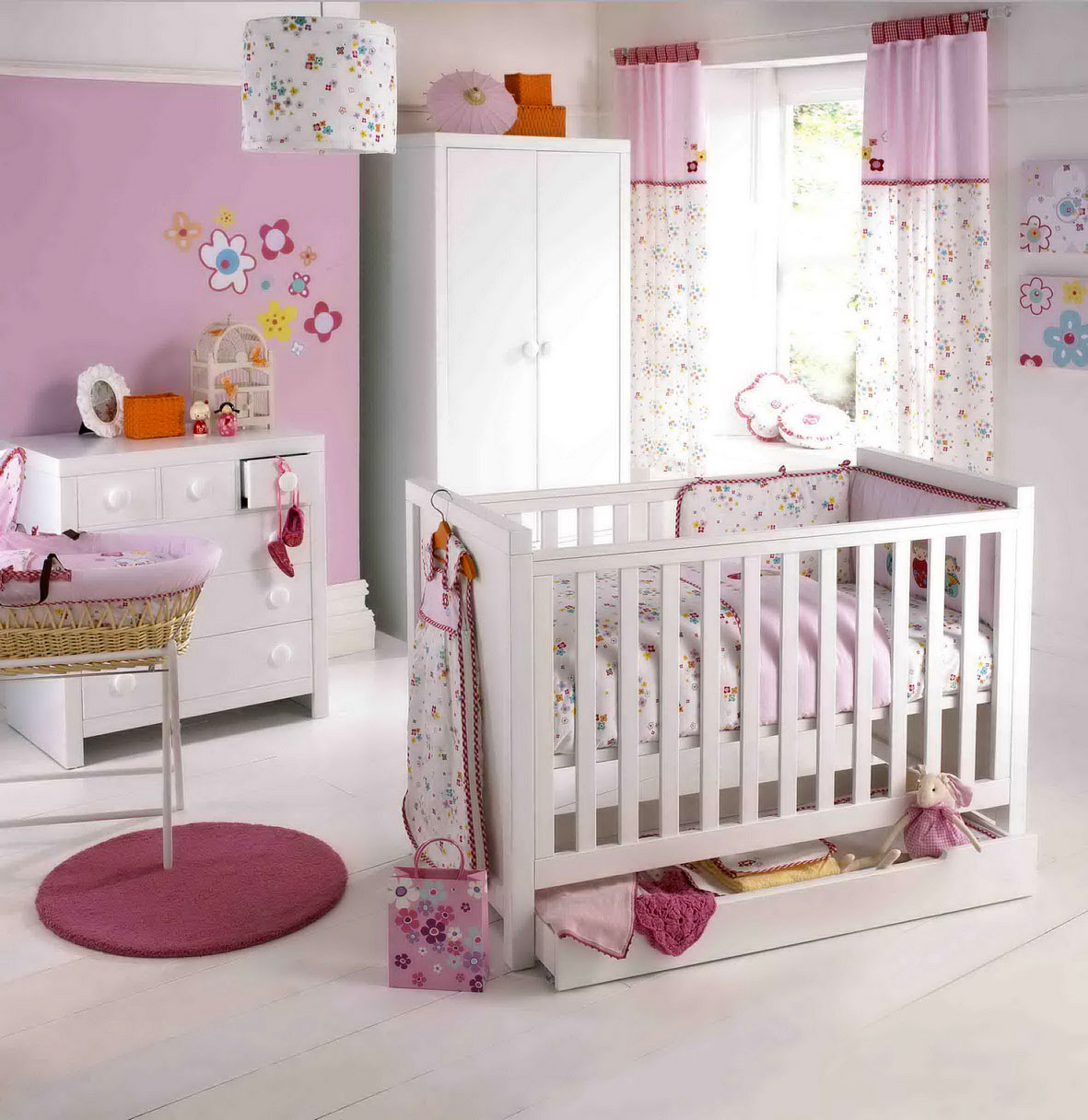 Designing a baby's room is one of the best parts of prepping for Baby. The special place that she can call her own should be warm and inviting. Definitely it is a slightly challenging task. There are so many decisions to make. However, you can design it in a fun way. Rather than making it a style statement or putting pot-loads of money, you have to keep it simple and comfortable.
Safety– Childproof the room. Safety is the most important consideration while designing the room and you should keep it in mind throughout the design process. You need to arrange furniture wisely by positioning it away from lamps, windows, cords, heaters and wall decorations. You have to be keen while choosing paints and other decorating items as well. Preferring organic linens is also an essential consideration.
Baby room's location and other practicalities-The room should be practical and easy to use. Think about size, location of the room, what the room needs to be used for, and how long it will be a baby's room. Remember, the room you choose should be well ventilated and quiet.
Budget– Fix your budget first. Certainly, every parent wants the best for the baby. However, while providing a well-coordinated, beautiful room, do not spend unnecessarily. You have to think about everything including the furniture, baby care items, colors, flooring and other products to decorate the room. Consider functionality first than aesthetics. So, think and spend wisely. Enlist the needed items and how much you are going to spend for it. Remember, spending less does not mean compromising on quality. Safety is a prime concern.
Keep it simple– The market is flooded with the gorgeous baby room furniture and accessories. Do not crowd your baby's room with too many items. Invest in quality pieces that will last long. You can go for items like a convertible wooden crib, which can be used as a toddler bed later. Further, you can make the room more comfortable and spacious by choosing necessary items like a bed or changing table that feature built-in storage.
Decor- Consider using soft and tranquil colors. Calming and nurturing colors will make both baby and mums feel relaxed. Definitely you will want a chemical-free room for your little one. Choose toxin free paints. Select key items first. You can easily match paints/wallpapers and fabrics later. Do not go for expensive artworks. You may find it interesting, but your baby might neglect it.
You will need some basic items ready to avoid rush. Remember to add essential equipment to your baby room:
Crib, crib sheet, crib skirt
Crib mattress, bumper pad, waterproof mattress pad
Changing table
Diapers, wipes, ointment, burp cloths
Sleep sack or Cotton blankets
Comfortable chair (recliner or rocking chair)
Garbage can
Nursing pillow
Infant monitor
Appropriate toys like rattles, teddy bears and mobile
Hooks, wall shelves for necessary items, decorations, stuffed animals
Window treatments
Lamp and night light
Clothes hamper
Humidifier
So, start planning early and you would enjoy designing your baby's room. All your efforts to create a lovely space will make you glad when you will bring your little one home. Get started now!