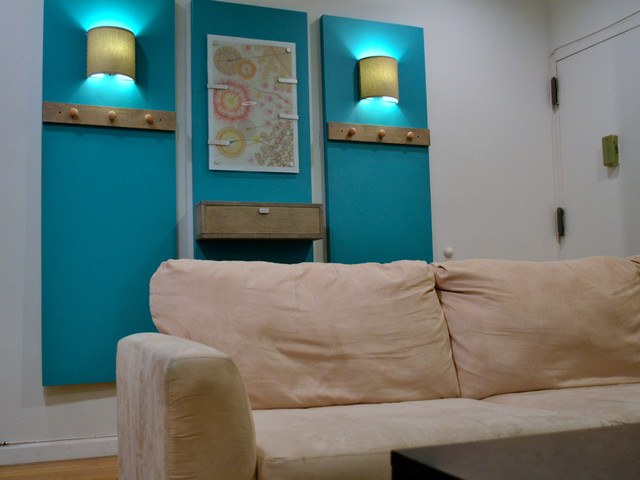 Are you tired of staring at a blank boring wall? If yes, then try out some of these fun ways to make your bare walls look more interesting:
1. Frame a few scarfs
If you have travelled anywhere and picked up any scarfs or shawls, then use them to decorate not just your neck but also your walls.
Make sure to steam press them and remove all wrinkles before you actually get them framed.
2. China
If you have beautiful pieces of china left to you from your grandmother and they have not been put to use yet, then hang then on your walls to add that unique touch.
You don't have to match all the plates or china, a mix and match pattern will look just as wonderful.
3. Hardbound covers
Do you have any interesting cover of books? You might never have thought of hanging them on your walls. But trust me; it will give your room an interesting look.
This type of framing is ideal for a study or living room.
4. Branches and leaves
Arrange branches and leaves in an interesting pattern and hang them on the walls or you can even frame them.
Don't forget to coat it in lacquer before you even attempt to hang it, else you'll have dust and debris all over the floor.
5. Wordings
Inscribe your favorite saying in a calligraphy pattern on the wall. You can use a stencil for this purpose.
6. Vintage board games
You might never have thought of hanging your old games on the wall. Be it Chinese checkers or snake and ladders; find the one that looks most interesting on the wall and glam up that wall of yours.
Do try these inexpensive ways to adorn your blank walls.