Smile and sleep are the primary factors that make you look good and have beautiful skin. Most women look for overnight beauty treatments when the time permits. Few of them don't bother about it due to laziness or hectic schedules. Nighttime is ideal for rejuvenating and repairing your skin so it's necessary to follow a skincare routine all day. There are a lot of beauty treatments for hair, lips, hands, feet, and face. If you want better beauty sleep, you can follow natural beauty tips in your home all night. What are the best overnight beauty treatments? The use of moisturizers, facials for oily skin, masks, eye treatments, face essential oils and night creams are the beauty treatments to sleep with for glowing skin. 
Best Skin Care Tips at Home before Sleep 
Enough sleep is important in our day-to-day life for better skin and avoiding health issues. Those who get good sleep show improved skin barrier infection and fewer signs of ageing with a better appearance. Are you curious to know more about the natural skin care tips? Let's have a look at these natural skin care tips for a beautiful face. 
Use Overnight Face Masks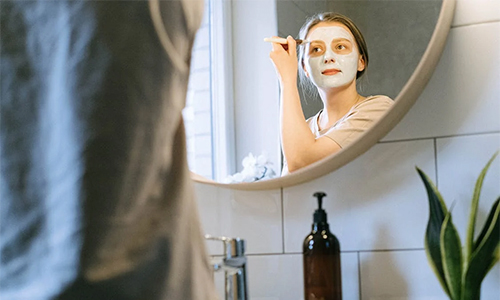 One of the best beauty sleep tips for the face is using a face mask for glowing skin at home. You can get well-hydrated and refreshed skin in the morning with the use of an overnight face mask.  If you have dry skin, this mask moisturizes your skin intensely. Tomato face mask, honey face mask, milk face mask, and aloe vera mask work well for all skin types. Apart from these, a lip mask is one of the beauty treatments for lips that gives you a fuller look and penetrates the skin. It is also the best beauty treatment for the skin to eliminate dead skin cells. 
Apply Moisturizer


Maintaining good skin can be challenging sometimes despite your hard work. Preventing dryness, slowing the signs of ageing, soothing sensitive skin, and helping fight acne are some of the benefits of using a moisturizer. You can apply the moisturizer after washing your skin at night. The skin produces less sebum at night and more in the middle of the day. So, you can use the creamy moisturizer that your skin needs most. 
Natural Face Oil

Your skin needs oil massages to soften the tired skin and make it look fresh. If you are struggling with acne or dry skin, you can use the right blend of oils that benefit your skin. Natural face oils consist of several nutrients that nourish your skin well. Coconut oil, argan oil, rosehip oil, and castor oil are the best face oils for your skin to get a better sleep. 
Petroleum Jelly for Feet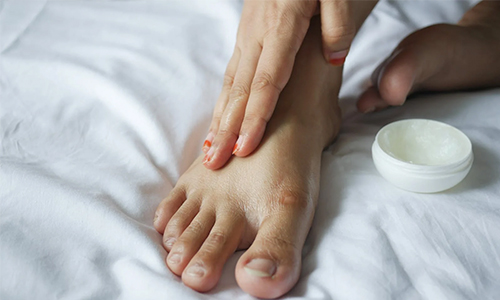 Our entire body weight is carried out in feet hence it's necessary to pamper them.  Cracked heels are another main issue faced by women due to weather changes. Using petroleum jelly is the best way to treat cracks in your feet. You can rub the jelly on your feet and wear socks over them to lock moisture. This is an efficient beauty treatment for feet before you sleep. 
Night Cream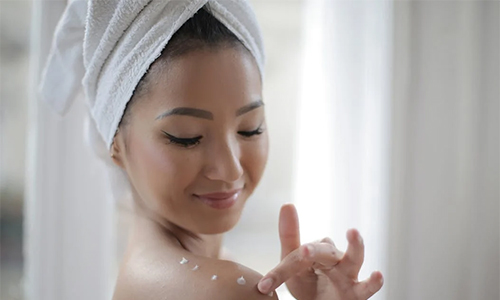 Why apply night cream before bed? Applying night cream helps soothe your skin to avoid redness or other irritation. These overnight beauty treatments help moisturize the dry parts of your skin and reduce wrinkles. You can prevent your skin from sagging, and make it soft and supple by using the night cream. 
Vitamin C Serum

Vitamin C serum is one of the overnight beauty treatments quite popular these days. It helps you prevent wrinkles, boost your circulation, damage the surface and brighten the skin. This serum should be safe to use at night time and act as a skin protective barrier. After applying the serum, you must wait for 60 to 90 seconds to penetrate it on your skin.
Massage Your Hair and Scalp

Massaging your scalp and hair daily at night is the best beauty treatment before sleep for healthy hair. You can do it for around two to five minutes to promote blood circulation and keep your scalp healthy. Following a proper hair routine ensures you prevent dandruff, hair loss, itchiness, and other hair issues. 
You can follow all these best overnight beauty treatments. After your tiresome day, just devote some time to your skincare and see the magic. Because the night skincare routine is super effective compared to the daytime. So, go to bed and wake up feeling refreshed after having overnight beauty treatments.