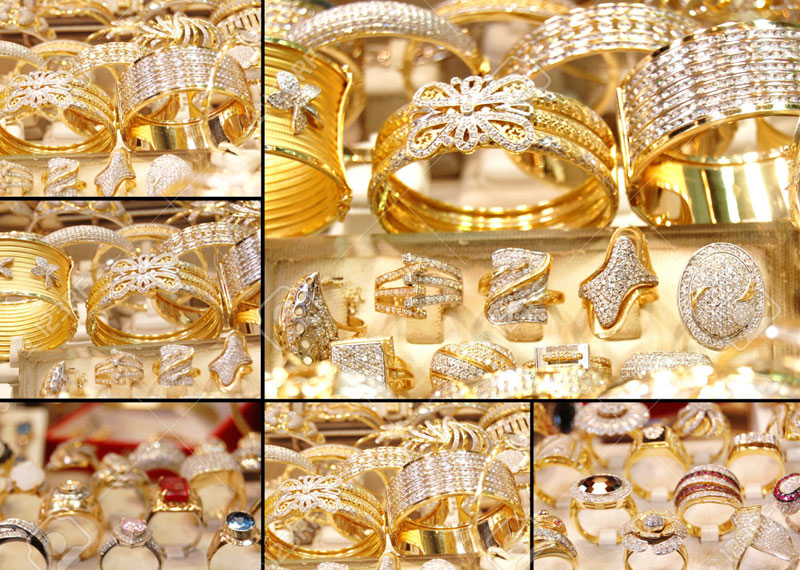 Keep it Safe
Jewellery is a woman's best friend. It is the asset which gives you security in your bad times and is an accessory for the good times. So, these precious belongings should always be kept safe.
Few Suggestions On How to Keep Jewellery Safe
Keep it away from pets.
Store in a cool dry place.
Avoid storing all types of jewellery like diamonds, pearls, gold silver, gems in one box.
Separating gold and silver will prevent spreading of tarnish. Store in a good anti-tarnish cloth.
Satin lining is the best for storing pearls. It will protect their delicate surface.
Clean the jewellery before storing.
Do not wear jewellery while cooking i.e. keep away from heat. Take out your rings while gardening or cleaning.
Basic Safety Measures to Keep Jewellery Safe At Home
Danger to your personal treasures can be from theft, animals, wear and tear or misplacement.
Here Are Some Tips To Avoid Them
Installing Security Cameras can keep a watch against robbers.
Keep your jewellery away from pets so that they don't cause any damage, swallow or run away with it.
Keep them away from harmful substances like chemicals, paint, etc.
Store it in your almirah, locker or drawer with proper security.
You can also store it in a jewellery box, CD Case, Watch or Chocolate Box.
Or invest in a high quality safe for more protection.
Insure your jewellery.
Methods of Cleaning Jewellery At Home
Diamonds – Soak for a short while with soap. Then an old toothbrush can be used to clean. Rinse and dry with a soft cloth.

Gold jewellery- when frequently used, gold develops a thin film and makes it look dull. Soak your gold ornaments in mild soapy water. Add a few drops of ammonia to remove the tarnish. Scrub with a soft bristle toothbrush. Rinse in lukewarm water then drain to dry.

Silver – Being more delicate than gold and diamond, soaking silver in water will build tarnish.

Wipe your silver jewellery with a soft wet cotton cloth. Polish the wet silver with 3/4th of baking soda and 1/4th of water.

Pearls – can also be gently washed at certain intervals, though they are soft and delicate. Soak them in liquid soap water for not more than 30 seconds. Rub them with  a soft cotton cloth after rinsing in cool water. Then dry them thoroughly before storing. Keep pearls away from sprays and cosmetics.

Maintenance – Get your jewellery checked from time to time by a professional. The jeweller will check and repair the damage and fittings accordingly.

Avoid gem stones, especially topaz, amethyst, etc. from fading and damage due to direct exposure to the sun.
So these are some extremely useful tips to safeguard your valuable possessions. Remember that a little precaution can be beneficial for years to come.