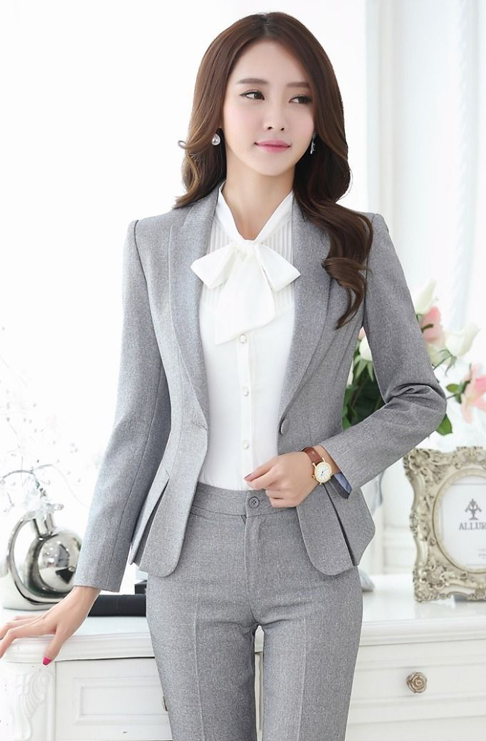 How To Look Your Best At Work
Your overall appearance does matter wherever you go. Hence, it is important to look your best, especially at work. Here is a list of suggestions that can help you look your best.
Be Well Dressed
Nowadays, many corporate houses follow the casual dress code. However, for meetings or important events, formal dress codes are recommended. You know what makes you look perfect, so wear that and look gorgeous. It's not necessary to follow the trend always.
Wear Clothes That Fit You Well
The clothes that you wear should neither be too tight nor too loose. Wearing ill-fitting clothes to work can lower your confidence level. It'll make you feel uncomfortable and look shabby. Therefore, wear something which fits you and suits you well.
Be Well Groomed
Spend some time every weekend in grooming yourself. Eyebrow tweezing, pedicures, manicures, waxing, etc. at intervals will be good. Brushing your teeth before leaving for work is mandatory. Also you could use a mouth wash to fight bad breath.
Wear Well-ironed Clothes
Wearing an expensive but crumpled outfit to work will have a negative impact on your overall look. It goes without saying that you must iron your work clothes. So, wear clothes that are ironed well. If it's difficult to manage time in the morning, keep your dress ironed and ready in the previous evening.
Ensure That You Smell Good And Fresh All Day Long
Start your day by taking a shower and scrubbing your entire body. Put on clean clothes, and spray on a little perfume or cologne before you leave the house. Freshen up with mouthwash, wet wipes, deodorant, and other items as needed throughout the day.
Make Sure That Your Shoes Match Your Outfit
As good clothes are essential when you go to work, wearing a good pair of shoes is equally important. However, your shoe colour should complement your outfit, provided you wish to wear something bright. Apparently, shoes which are a total mismatch with your attire can ruin your overall look. Your shoes should be clean and polished. Wearing black shoes, sandals, or nude pumps work best.
Keep your Accessories and Makeup Minimal
When it comes to your makeup and accessories while at work, the lesser the better. Applying loud makeup or wearing too many accessories like jewellery along with your business suit will look informal and tacky. It may spoil your complete look. Perhaps, it's advisable to wear something like nude makeup. Altogether, basics like eyeliner or kajal, a suitable face cream, light or nude colour lipstick can enhance your formal appearance.
Follow these incredible office wear ideas and mak3e others envious at your workplace.