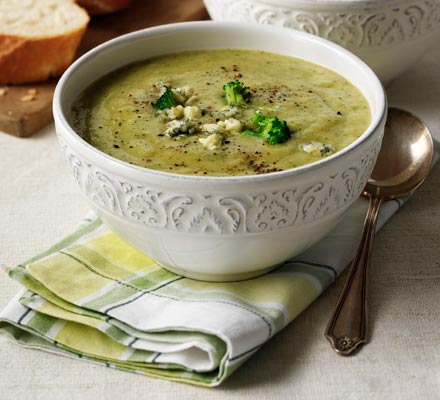 Braving winters with excellent less than 400 calorie meals!
Come winters, we find that our hunger pangs have increased in a phenomenal manner. It is also seen that food cravings for dishes and recipes that are strictly "no-no," increases with a vengeance. When it is extremely cold outside, our body automatically craves for something hot and energy giving. Many times, in order to meet our body demands, we go overboard with high calorie food consumption. This result in weight gain which is very difficult to tackle once piled on. This winters, avoid greasy and cheesy comfort food and go for filling dinners that are less in calories. Dieticians and nutritionists offer a wide range of recipes that can be enjoyed during winters and are less than 400 calories. Some of the most happening and delicious recipes are-
Split pea soup
Soups are the best and wholesome dinner meant to be consumed in chilly, winter nights. A big bowl of any soup would do but split pea soup offers something more to avid foodies. Firstly, this soup is very easy to prepare and can be made in a short time. This soup is full of proteins and it offers just 326 calories. This traditional soup is hearty and smooth and is a complete meal in itself. Following ingredients are needed to prepare this soup
Green peas (split)- 2 cups
Sliced celery stalks- 5
Chopped sweet onion- 1 large cup
Minced garlic- 1
Vegetable broth- 1 cup
Diced and peeled sweet potato- 1 medium sized
Pepper and salt – As per taste
Creamy Broccoli Soup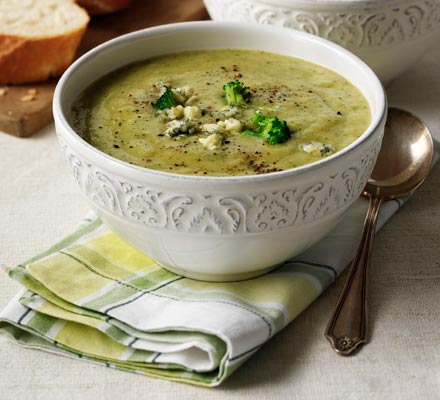 This is another soup that will help you in braving chilly winters. Following ingredients are needed to make this diet friendly soup-
Vegetable Broth- 1 quart
Chopped broccoli stalks- 4
Coconut Oil- 1 Table spoon
Chopped scallions- ½ cup
Peeled and finely chopped garlic- 1 to 2
Nutmeg (ground)- 1 tsp
Cayenne pepper- ¼ tsp
Rice milk- 1 cup
This can be made by anyone and takes just 20 minutes to prepare. Broccoli makes this soup quit nutritious and perfect for people watching their weight as it is just 125 calories.
Mushroom Pilaf spiced with turmeric
Turmeric is known for its medicinal properties. When added to this recipe, it makes it all the more beneficial for the bodies in extreme winters. Its anti inflammatory and anti oxidant properties are worth enjoying. Following ingredients are used in this recipe-
Pine nuts- ½ tbsp
Extra virgin olive oil- 1 tsp
Thinly sliced red onion- 1
Turmeric- 1 ½ tsp
Sliced brown mushrooms- 9 ounces
Rinsed brown rice- ½ cup
Raisins- 1 tsp
Vegetable stock- 1 ¼ cup
Lemon juice- ½ lemon
Chopped cilantro- 1 handful
Pepper and salt to taste.
There are only 200 calories in this recipe and is a complete meal in itself. It can also be teamed up with a light tomato soup. The above mentioned recipes help in enjoying winters with excellent recipes without taking in unnecessary calories.
For more food Paleo recipes Click Here!