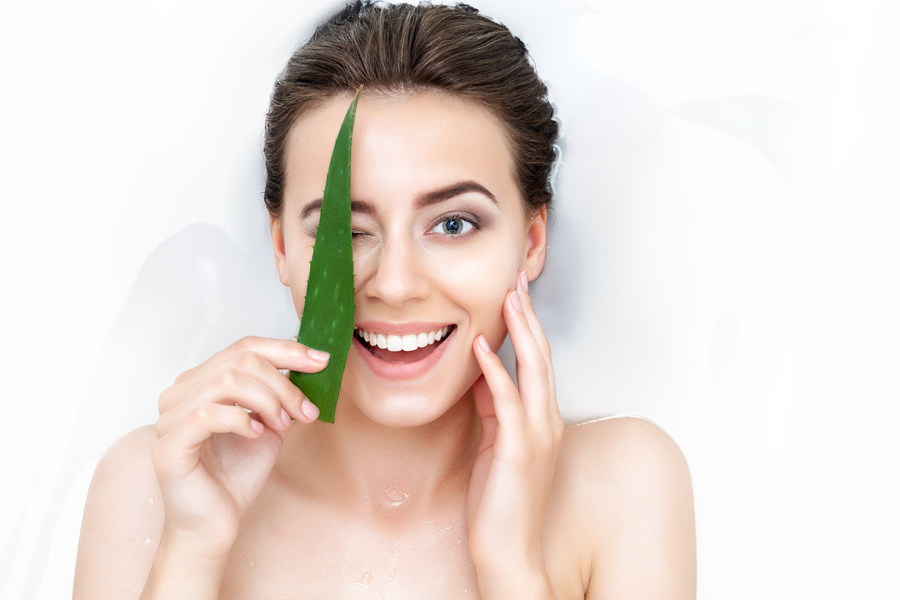 Known to the Egyptians as the plant of immortality, Aloe Vera has been used in cosmetics since the invention of skin care routine. It is easy to grow at home and has anti-inflammatory and antiseptic properties and improves the quality of air around it. But why is it so good for your skin?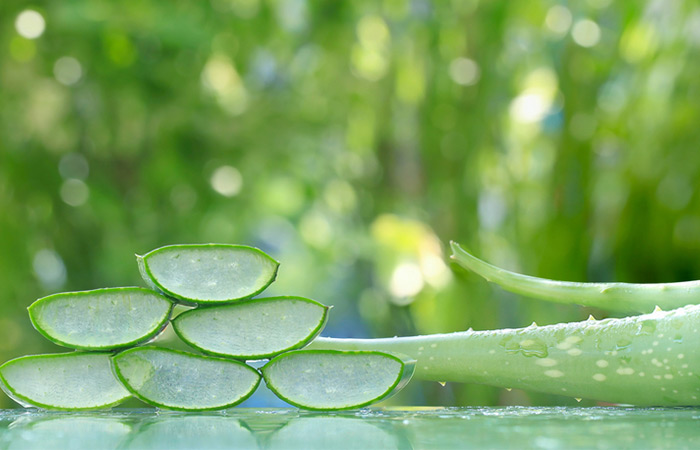 Let us explore some of the benefits that this plant can give you.
For Skin care
First of all, it contains a very impressive list of nutrients, minerals, and vitamins such as vitamin A vitamin B, C, D, E and that are hugely beneficial not only for skin but for the body as well.
Aloe Vera is one of the few plants that contain vitamin B12, you're gonna see this vitamin publicized on every kind of anti-aging product so it is great for anti-aging. You should start anti-aging quite early on in your skin care routine regime if the sight of wrinkles and the finer lines bother you.
The primary reason for wrinkles and fine lines is the loss of elasticity on your skin making the skin sag and you get the jowls and saggy eyelids. And the cause of elasticity is the loss of collagen in your skin which is controlled by procollagen gene.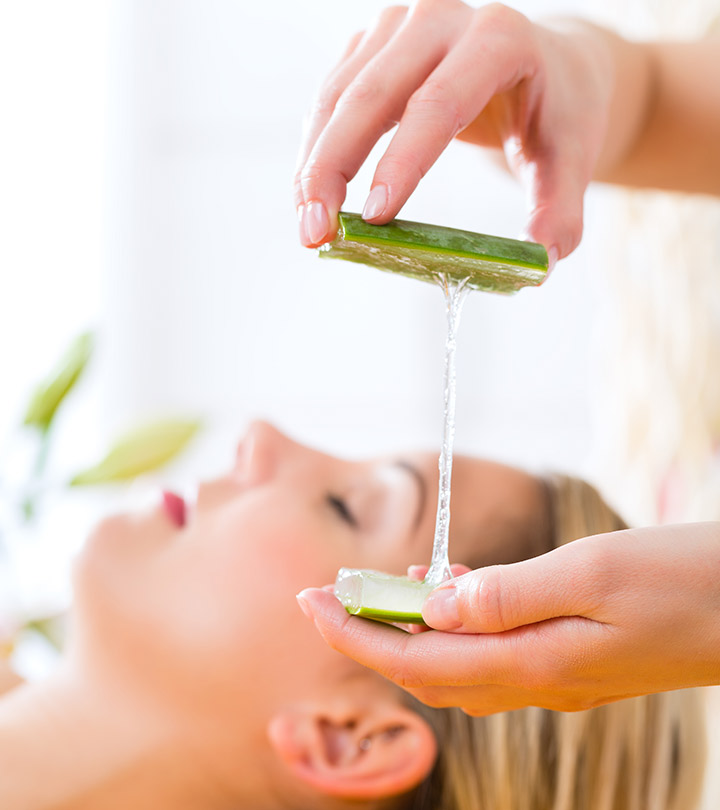 Continuous use of Aloe Vera in skin care promotes an increase of the pro-collagen gene. The more pro-collagen you have the more elasticity in your skin. So, it keeps us looking young and fresh.
Aloe Vera is known as a medicinal plant, unlike other plants, it contains chaser alpha hydroxyl acids which help increase skin's natural moisture level as it also contains its own kind of gel or moisturizing factor. Moisturizing and keeping skin as dewy as possible is one of the key to young skin.
It is a clear gel which you can squeeze out of the plant so it's exactly like a gel moisturizer which means it's perfect for all skin type.
The gel moisturizer not only feeds moisture to the skin but also locks in the moisture and helps retain it as well, without being greasy and oily. When you apply it on skin, you're not left with high shine. So it is always a go-to plant for some natural moisture for your skin.
Applying the gel on the skin can help soothe your skin, reducing the redness caused by the scorching sun.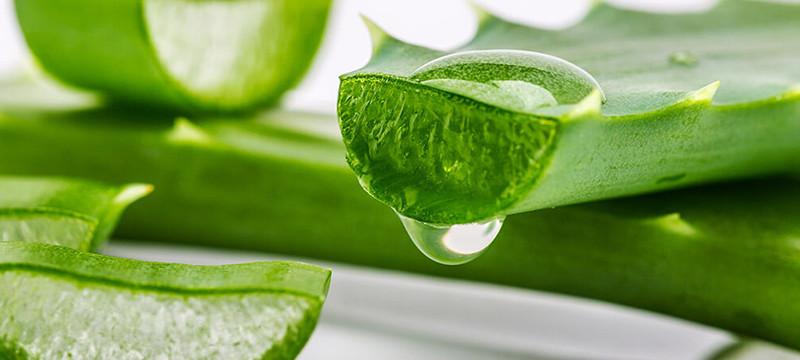 It contains a good amount of anti-bacterial and anti-fungal properties which are good for treating acne and to fight the bacteria that causes them. It also evens out the acne spot in your skin if used regularly.
For Hair Care
Another use of Aloe Vera is for an itchy and irritated scalp. The healing property soothes the irritation by getting absorbed into the skin. The gel, deeply conditions and nourishes the hair. It leaves the hair hydrated, smooth and restores its shine.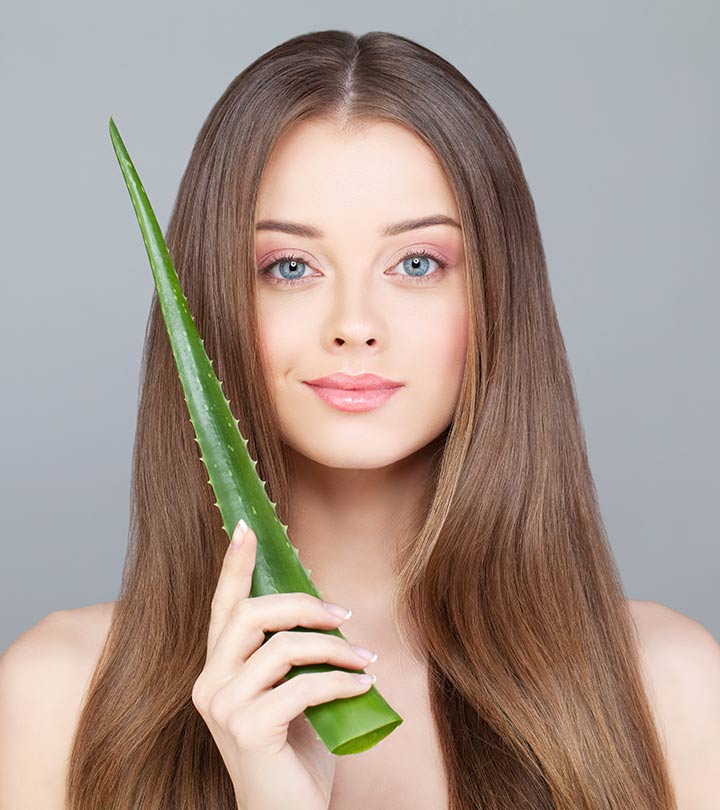 Apply the gel on the scalp and leave it for around 30 min and then rinse it with shampoo.
It prevents dandruff
The itchiness and dandruff can be very annoying, Due to its anti-inflammatory and anti-microbial properties aloe vera gel can be used to treat dandruff as well.
 Promotes hair growth
Aloe vera gel is rich in nutrients and vitamins which help promote hair growth by improving circulation and avoiding breakage.
Myra
Whether Myra is searching for a new city to call home or her dream job; is saving for a ticket to travel the world or saving for a housing loan; is learning to cook or speak another language, she wants to spread some inspiration. She is financially sound, inspires women towards leading a stylish life, shares in-depth articles on fashion and living tips. Here at Womentips, she shares daily does of inspiration and guidance.
Related posts