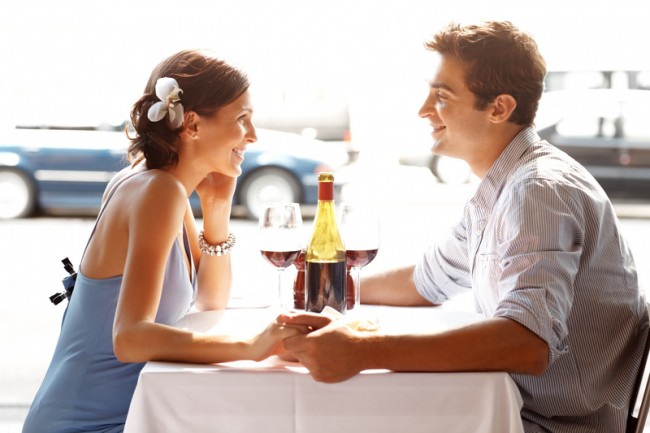 First dates are really crucial especially when you like the person and want it to be the first of many more such meetings. Of course you can counter attack my statements by saying that looks isn't everything. But let me tell you that no matter what reason you may have against dressing up, the first impression is always the best impression.
Here are some ways you should not dress so that you scare the poor guy away:
1. Wear shabby and sloppy clothes
Just because you don't want to dress up doesn't mean you show up on your date all sweaty after your workout at the gym or even immediately after work minus any makeup. Looking presentable is the key, whether you are clothed in expensive clothes or thrift store deals.
2. Skimpy clothing
Avoid wearing skimpy clothes that reveal too much of your flesh. It usually sends the wrong message to the guy. Don't be surprised to find him wanting him to lay you the moment he sets eyes on you if you're dressed up like a tart. Leave the revealing clothing for your future dates with each other. Trust me it will be worth the wait.
3. Do not experiment
First dates are crucial. It is not the time to try and see if a particular look suits you. Do not stray away from the look that you normally carry. For example if you usually wear casual clothes, then stick to something similar. Or if you never use makeup, do not attempt smoky eyes or red lips on the first date. You don't want to scare him away.
4. Try to keep away from boring blacks
All women seem to wear on their first dates are plain black. If you are so insistent on wearing black then add a dash of color in the form of a colorful scarf or belt to break the monotony.
5. Dress to suit the location
If your first date is at a coffee shop do not go all dressed up like a doll, instead opt for a dressy top paired with jeans. You should not stick out in the place you head. Remember casual does not mean sloppy and careless.
So get out there and sweep that man off his feet!