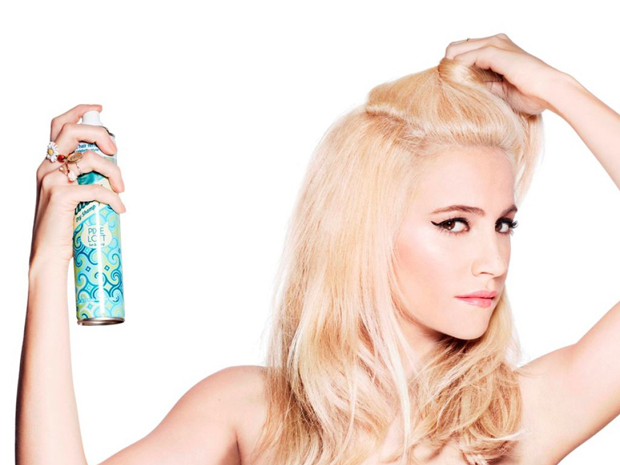 The greatest cosmetic invention of the modern era is the invention of dry shampoo. When we are rushed for time and have a dirty hair after work or a working out at the gym, using dry shampoo will leave it looking all presentable, as if you've just washed it.
So if you want to make your hair feeling and looking all great when dirty, do try dry shampoo.
Here are 10 reasons why you should give dry shampoo a shot:
1. A must-have in the gym bag
After a workout in the gym, we feel all sweaty and dirty, especially if we are to get to work directly after hitting the gym. So if you have post gym plans or workout during your lunch break at office, do keep a bottle of dry shampoo ready in your gym bag.
2. You can make your own at home
If you have run out of your favorite shampoo or you want to make use of extra ingredients at home then do try making your own dry shampoo out of simple ingredients available at home like baby talcum powder and baking soda. Find the ingredient that suits you best.
3. Its unisex
Are you fed up of the number of bottles piling up in your bathroom? Then dry shampoo is a single solution to get clean hair when you're in a rush and don't have time to wash it.
The best part is that it can be used by both men and women, so you can save up on counter space in the bathroom.
4. Overnight
If you need to have luscious locks the next morning and don't want to have to wash it then the dry shampoo is the answer to all your prayers.
Simply apply it to your hair, especially at the roots so that you wake up with hair free or dirt and oil. Leaving it on overnight allows the product to soak up all the excess oils and dirt.
5. Fights humidity
Dry shampoo will rescue your hair when it's humid. Humidity in the air can make hair go limp, flat or frizzy depending on the texture of your hair.
6. Create tousled look
To create a sexy tousled look simply apply dry shampoo on your hair and run your hands through your hair. If you want a more curled effect, use a curling wand and end the look with a finishing spray.
7. Can be used for pets
If you are out of shampoo for your pets then do consider using a dry shampoo or if your pet has the habit of getting dirty too often then dry shampoo is your answer. Simply apply the shampoo, rub in and toss off the excess and brush clean.
8. Add volume
If you have always had to suffer with thin and scanty hair, not to worry, you can simply use dry shampoo and see instantly how your hair looks voluminous.
9. You can shampoo less
If you feel that you hair gets damaged by daily shampooing or you just don't have the time then use a dry shampoo. The dry shampoo use between washes will keep the oil and dirt away from your scalp.
10. Different formulas
There are formulas for everyone. The aisles in the supermarket are filled with dry shampoos ranging from dry powdered varieties to ones that come in aerosol sprays to those that foam like shaving spray.
So here's why you should try dry shampoos and make your life a little bit simpler.
Zubina
Zubina is someone who believes in "women supporting women" and women empowerment is her ultimate motto. She holds a master's degree in public health and has a firm belief that mental health is as important as physical health. She loves playing with words, therefore she started her career as a writer who comes up with blogs that can help other women who are suffering physically and mentally. Ashley loves learning about several different health issues, hence you can find solutions for almost all the problems in her blogs. Have a look at her blogs and you will love them for sure!
Related posts