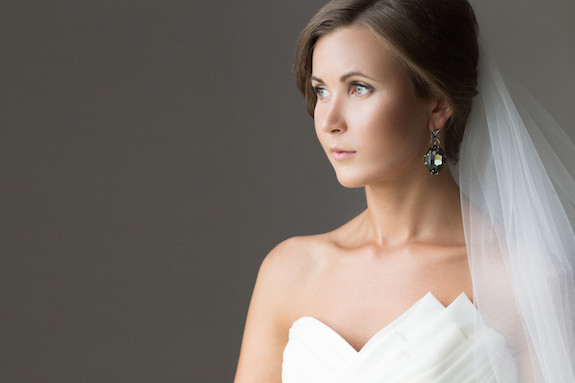 10 Makeup Tips for Brides
Rasha Ashraf
0
3 min

read
787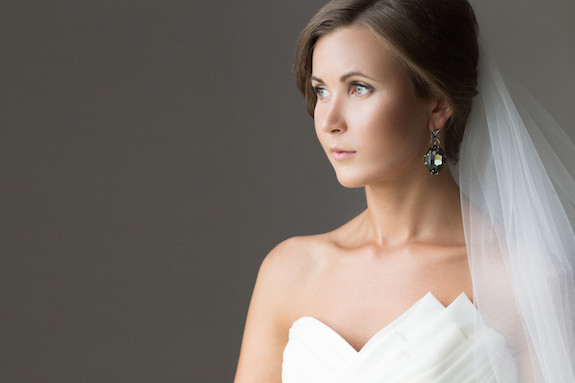 So you're getting ready for the big day and every bride wants to look her best. You scourge the market for the best dress and makeup.Whether you're getting a professional to do your makeup or whether you're doing it yourself on the big day, here are some tips that will help you apply your makeup like a pro and make it last longer.
Do forget to use a water proof makeup-The makeup that you apply on your wedding day has to last for a long time. So if you sweat or are hosting your wedding in an area with tropical climate then please consider using water proof makeup.Lot of brides become teary eyed on their wedding day. All their emotions come out in the form of uncontrolled tears that land up messing up your eye makeup.So at least opt for water proof eye makeup if not for the rest of the face and body.
 Makeup for photography-Makeup in person and makeup in photos come out differently. The lights and camera tend to downsize the actual makeup.So put on a little but more than you usually do. But be careful of not putting on too much, that can get you looking like a clown.Do try it on a few days before the actual event.
Keep a touchup bag at hand-You will need to touchup your makeup at least a few times during the actual event. So carry a few items like lipstick, blush and some eye shadow to keep you looking perfect at all times.You can even carry some oil blotting sheets to prevent your face from looking oily during the day.
Primer-Primer is a must apply for a wedding. You should apply it after cleansing and moisturizing your skin. It helps in the smooth application of makeup and also gives you a toned look. The best part is that it helps the makeup stay on for the entire day.
Lips-Coloring your lips adds that bit of excitement to your face. Do not forget to moisturize your lips before the actual event.Color your lips fully with a lip liner that matches the lipstick you are going to use. Then dab on the lipstick. This step of applying lip liner in the whole area of the lips makes it stay put in one place and prevents emphasis on a fading lip color.
Leave the new looks for later-Do not attempt to try a new look on the day or a few days before the actual wedding. So if you want to streak your hair with bold highlights or even get the much sought out after red lips, then wait till after the wedding.Save the new look for later and stick to the old usual look.
Do not use makeup with SPF-As good as makeup with SPF are, they do not go well with photography. The zinc present in SPF causes the skin to look pale in pictures.So be informed that you might look great in person, but then you might look good at the cost of your photos going wrong.
Skip the lip gloss-Glossy lips look sexy. But if you're wearing a veil, then consider skip applying the gloss as it might make a mess of your outfit.
Fake lashes-If you want your eyes to stand out, then the best way is to stick on some false eyelashes on the top of your eyelids.
Concealer and foundation-Apply your concealer after you apply your foundation and primer, as it reduces the cakey look that comes after applying a primer.
Now that you have got some wonderful tips on how to apply makeup on that big day, get out there and look your best.
Related posts