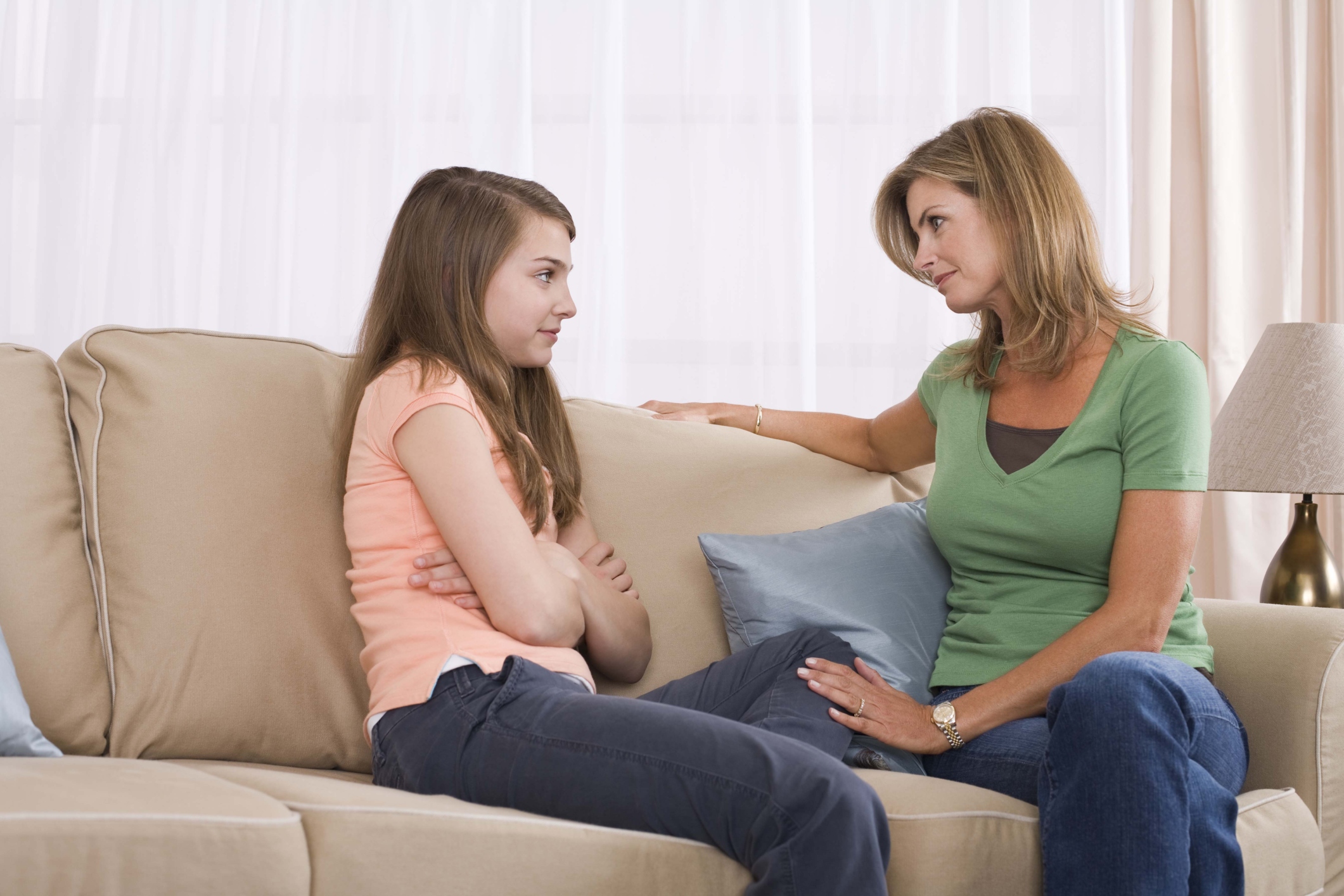 Parenting is a tricky game and it has become more critical and complex when you have teenage kids at home. They are now able to understand everything you speak and everything you do. Often parents have to be very careful when their kids grow up and need to change the way of communicating with them.
At a certain point, a few things may damage their thinking and may not be good for your family. A few things should never be said to your kids, as they may feel hurt, angry or sometimes confused also.
Don't be sad or don't cry 
Kids tend to cry or become sad when they are upset. It is the way their emotions are venting out. They don't know any other way to articulate their emotions or feelings. Parents want to protect them from all things that make them sad, but saying "don't be sad or don't cry" will make them feel that their emotions are not valid for you. It may also create an impression that it is wrong to cry, making them self concentrated.
Leave me alone 
Every parent needs a break from the babysitting and need some alone time for rejuvenating. But the problem is when you tell them regularly that "Don't bother me" or "Leave me alone".  Instead of using such language, explain them that you have to finish that particular thing in the given time and you should quietly lend her some time.
Comparison with the sibling
Sibling rivalry is an important and critical part of the kid's life. Respect that every child is different and they have different likes, hobbies and they may practice different things.  Comparing the child with the elder or younger sibling is not a good idea. Encourage them, for whatever they are doing and avoid comparisons.
"Hurry up"
You cannot hurry up your kids when they are trying to tie their laces, drink milk, finding shoes and putting socks. Do not let your child feel that they are making you late. This guilt will bother them and will make them feel bad. This hurry will not motivate them in any ways instead will make them nervous when they next time try to attempt something new.Dealing with a teenager is a bit  tricky job. Avoid saying why did you do this. Try to say everything in a positive way. Better words with right approach will make your job easier.
"Great Job"
Praises can be very effective when said at the right time. The problem is when they are vague and does not have any meanings. Words like "Great Job" can be meaningless when they are saying at every small thing. Even children can make out the difference between praise and a simple, meaningless sentence without effort.
Small things can be piled up to make the children better and responsible citizens. Small changes in our habits and behavior can affect their upbringing in a big way. Teen aged kids go through a lot of changes physically and emotionally and the best part is understanding them and motivating them in the right time and correcting them when they are wrong.
Related posts