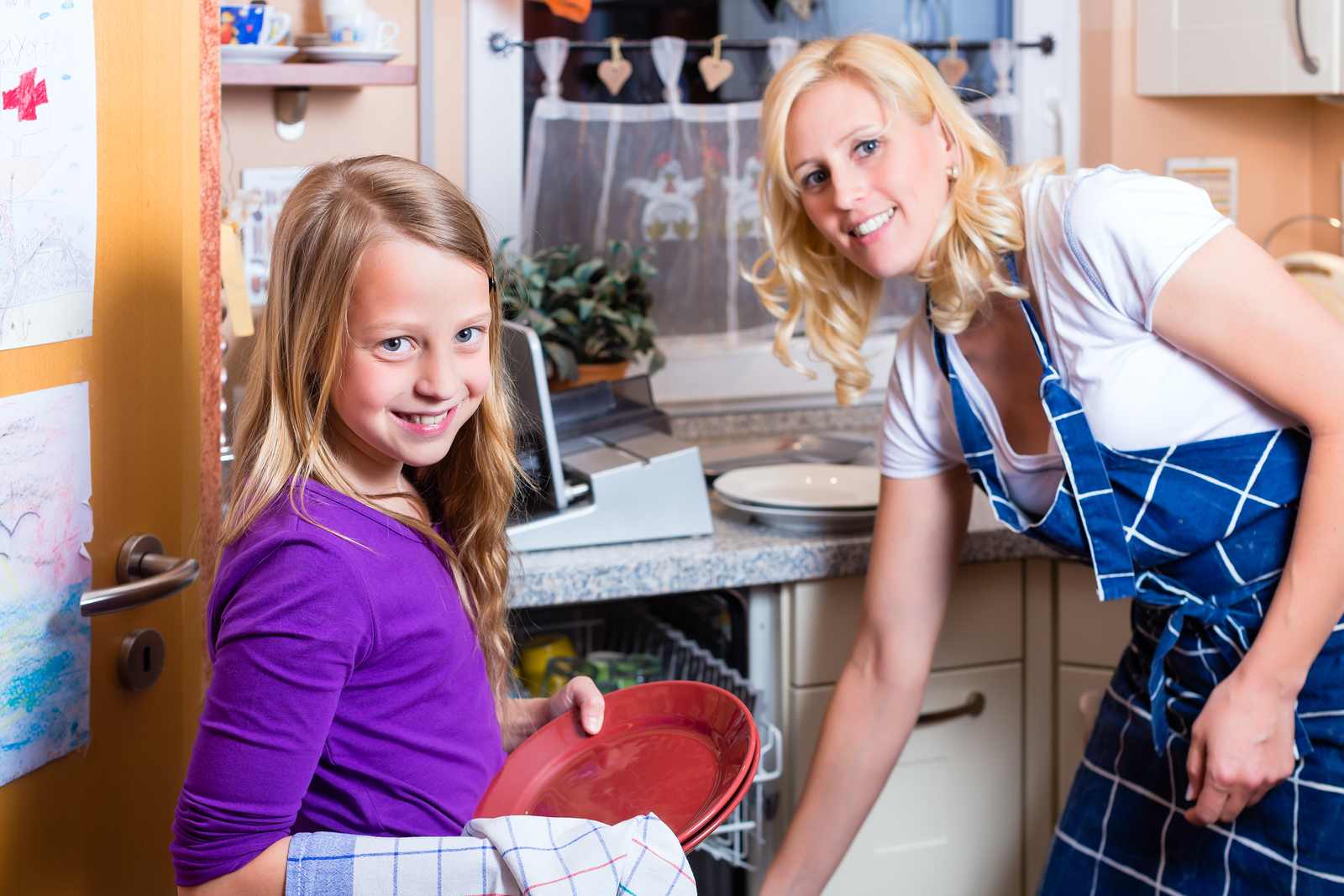 Spending a majority of time with family is full of fun and ecstasy. The essence and magic of living and sharing every moment with family members is simply great. The fun that could be felt in spending small achievements with family can never be felt by living alone. Life drastically changes when kids come in the life of parents. It not only brings immense happiness but brings a great amount of responsibility as well. Every parent desires to make his or her child grow up in the most efficient and responsible manner. Parents wait for the day when their child would become self reliant. But there is a secret key to making them efficient right from their childhood days. The secret is to involve them in daily chores at home. Kids definitely shape up the way we make them grow up. That is why it is essential to involve them with great fun and enjoyment tactics.
Post dinner chores evoke a feeling of boredom and irritation in home maker. Since parents are quite tired with full day chores, they tend to feel tired of winding up post dinner chores. But by involving kids to it, one can definitely bring in a great amount of fun and amusement. Let us understand it how?
Turn on Music: Kids get highly fascinated on playing their favorite songs. By plugging in their favorite songs and music, they automatically become happy and charged up. In lieu of a happy environment, kids can easily get involved in it and so post dinner chores especially become a great hassle free and happy experience.
Game Playing: Washing utensils and later wiping them can become fun if they are done like a game. Kids can help in passing utensils from one person to another which would automatically bring great amount of fun in the game.
Lure them with their Favorite dish in morning: Kids desire to have yummy and sumptuous breakfast in their Tiffin box. They feel a great sense of pride while opening their Tiffin with their friends. By luring them for their favorite food items, parents can indulge them in post dinner chores easily.
Give a list of chore options: Since kids are quite moody at some places, they tend to be reluctant to do post dinner chores. But by giving them a list of work options to choose from, then they would definitely help to a great extent. This would make it easy for kids as well as parents to complete post dinner chores.
Ask kids to sing nursery rhyme or poems: Parents can motivate kids to sing nursery rhyme or dance while they are helping in post dinner chores. Kids always enjoy to get noticed. Hence, they would love to present some dance or a latest poem taught by their teachers in school.
Conclusion:
Kids are the most innocent creation of God. It is essential to value every effort that they make in making life better. Motivation and appraisals really boost the inner abilities of kids and children. Hence apart from all these different ways, it is essential to always motivate them for every chore they do.
Related posts