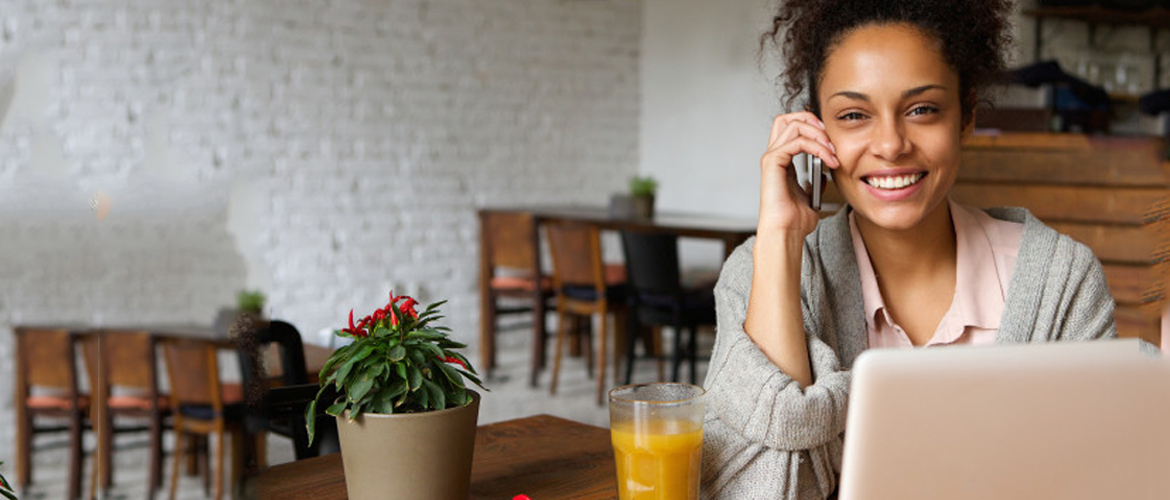 "We have to create ways to replicate the same office zone in our home."
The Covid-19 pandemic has changed many things, in the time of despair; it is hard to cope with work from home routine. Nobody knows how long this impact will last on the economy of the countries. During the lockdown, half of the industries implemented Work from Home (WFH) globally as per government mandate.
Are you one of those who had been instructed to work from home during this pandemic?
At first, you probably thought it's easy to handle the tasks at home, later you thought productively working from home is not so delightful.
We understand that there are people who are frustrated while working from home notably those who are staying with family, partner, or spouse.
Frustrated handling the work from the home atmosphere? Don't worry ladies. To help you out, we have some beneficial ideas to help you stay motivated and do your task productively including how to deal with distractions. 
Amazing Ideas for Productively Working from Home during the Pandemic
1. Embrace This Morning To-Do-List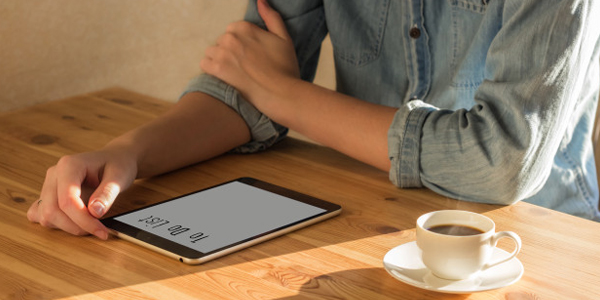 It is tempting! When you want to turn off the alarm and resume your sleep because no one is expecting you at the office. But you should realize, waking up early is useful for your work.
You must create an atmosphere or pretend you are working like normal days. You shouldn't sleep for an extra hour. Set alarm timing as per your preference.
It is quintessential to get up, get ready, and to create a work-like setting at home so that you can easily start your daily task without any obstacle.
Follow These Steps in Your Morning Routine:
If you add these routines, no-one can prevent you from working efficiently
Make your bed after you wake up.
Start morning workout at home.
Meditate or perform yoga
Taking a shower to feel fresh
Listen to news or music
Eat healthy breakfast
2. Dress up for WFH(Work From Home)
"Let your office attire boost your work mood."
Several psychologists have advised that employees dress up to create a work-like atmosphere, instead of joining a video conference in PJs.
An official look keeps you focused and allows your brain to believe that you are sitting in the office. So act like you are working in the office.
3. Schedule for Yourself
As we know, we are social animals; we are tempted to use social media during work time. You must avoid them or simply replace them with music.
Next, you must plan for every important task. Allocating time will help to finish the work more efficiently before the deadline.
In the beginning, you can experiment with a few tasks to find out what tasks demand a longer time.
In that way, you can spend a stress-free day. You feel happy and motivated all day long.
Simple Strategies to Follow-
Start using a phone/laptop with an in-built calendar. You can also use a planner, or any productivity application. Pick the one which is perfect for you.
Mark every task of the day on your calendar. Allot hours for every task and mark them on your calendar. In this way, your working hours won't clash with personal time. You can rock in both worlds.
You can reschedule tasks that you couldn't catch up on. It happens sometimes due to some emergencies or some diversions. It is okay to be generous with your calculations.
Keep a steady eye on managing the time for your daily work. At the end of the day, you must evaluate how the day went and what tasks you made it on time, whatnot. Hence you can organize the time for the next day.
4. How to Combat Distractions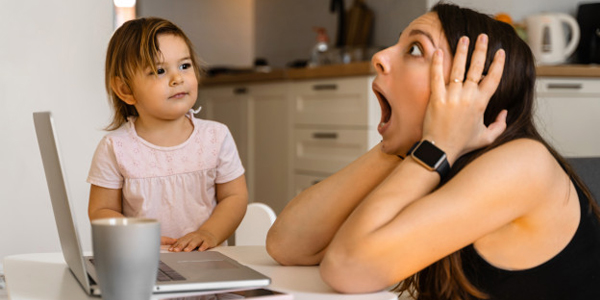 Distraction ruins your daily tasks. Every minute is valuable when you work from home. To escape from some disturbances you must follow these steps-
If you are living with family, spouse, children, or roommates, seldom you have no control over when they call you while you are attending an official meeting. Keep them informed about your working hours and request them not to disturb you unnecessarily.
You can put your mobile in silent mode to avoid notifications and unimportant calls.
Keep your door closed when you are working.
You also make sure that your pet shouldn't come inside your room while working. Later you can spend your time with your pet.
5. Stay Fit and Healthy
Stay home, stay fit, and stay healthy and do your work!
There are plenty of quarantine workout routines you can follow such as exercising on the mat or with dumbbells. You can find exercise or yoga on YouTube which you can try at home. You must adjust the time to cook healthy food or prepare food in advance; if you eat healthy you can work actively. It will reduce your stress and keep you safe from the coronavirus.
6. Connect with Your Team
Save your morning time for tasks and in midday you can have a video call with your co-workers, connecting with teammates may help to work better. You can learn how they are handling things.
Quarantine period creates a lonely atmosphere even if you sit at your work desk. For that, you must interact with your teammates through video calls, voice calls.
You may have a few favorite colleagues with whom you want to have lunch or coffee or you can have an online chat with them to refresh your mind. In that manner, you won't feel frustrated or lonely.
Conclusion
Accommodating work from home during this pandemic is daring. We hope these tips are satisfying and allow you to do your tasks successfully. Good luck ladies.
Komal
Komal is a writer, wordsmith, coffee addict, shopaholic, and fond of poems. Her soul belongs to verse and books. She loves to pen down poems, emotions, thoughts, and also what's going on around the world. She is an adventurer and a lifelong learner. She is designing a life she loves. She wishes to fill her life with romance and happiness.
Related posts