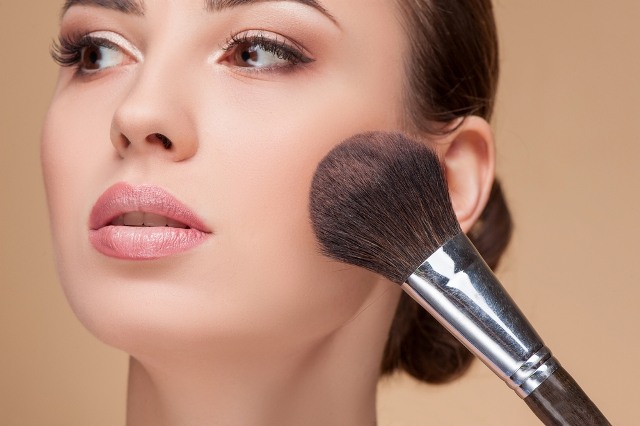 Makeup or cosmetics can be counted as one of the favourite passions of women. Some ladies have a flair for buying and collecting valuable cosmetics, whether they may actually use it or just adorn their dressing tables. Some are very fond of makeup and are game for touch ups even upto three to four times a day! Many of us must have transformed our cosmetic items into multi-functional stuff; lipstick to eyeshadow and blush, eyeliner to nailpolish and bindis, and so on. But whatever it is, it should be worth the investment. Meaning, you should apply them correctly even if you are a beginner.
Here are some awesome makeup tips and tricks to bring out your perfect look
Foundation – While applying the foundation, a brush will be better for full coverage, whereas for lighter coverage your fingers can do the needful.
Primer – It's important that your primer and foundation blend properly so that they share the same base. You can get rid of crow's feet by patting a small amount of primer around your eyes.
Concealer – A conical pattern of applying a concealer is more preferable than the common semi-circular pattern, for easy blending and contouring your nose sides. If you are in a hurry, quickly dab the concealer with a brush in the areas of your face you feel necessary.
Face Powder – Face powders are available in two types; loose and pressed, with matte and dewy finishes. For long-lasting makeup, loose powder can be used. For touch-ups, pressed powder is more suitable. And yes, the brush for applying the powder should be fluffy enough.
Blush Hacks – Applying blush before foundation can give you a natural glow. Rather than powder, tissue paper is a better option for blotting your blush. Shimmery blushes can be avoided by those with skin problems like pimples, acne, large pores, etc.
Eyebrows – While colouring the eyebrows with a pencil, light feathery rubs will give a more natural look. A highlighter can define your eyebrows clearly if applied just on top of the arch.
Eyeliner – For that soft and summery look, applying an eyeshadow in place of eyeliner with an angular brush will give best results. For beginners or those who never get the lines straight on the lashes, make dots with the eyeliner and join them. If you want to keep the liner in place, use the same colour eyeshadow. In case of a kajal, lock it from smudging with an eyeshadow or eyeliner over it.
Lipstick – For that flawless lip, apply your lipstick starting from the middle and then progress outwards. It might sound lame, but it's better to apply the lip liner after the lipstick so as to get a proper outline. Puff a colourless, shimmery eyeshadow or some translucent powder over your lips for a long-lasting coloured pout.
So these are some implausible yet simple makeup hacks which we can incorporate into our daily routines. We need to apply cosmetics or any other style accessory according to our skin tone, shapes and features. The consequence of course, nothing less than making heads turn.