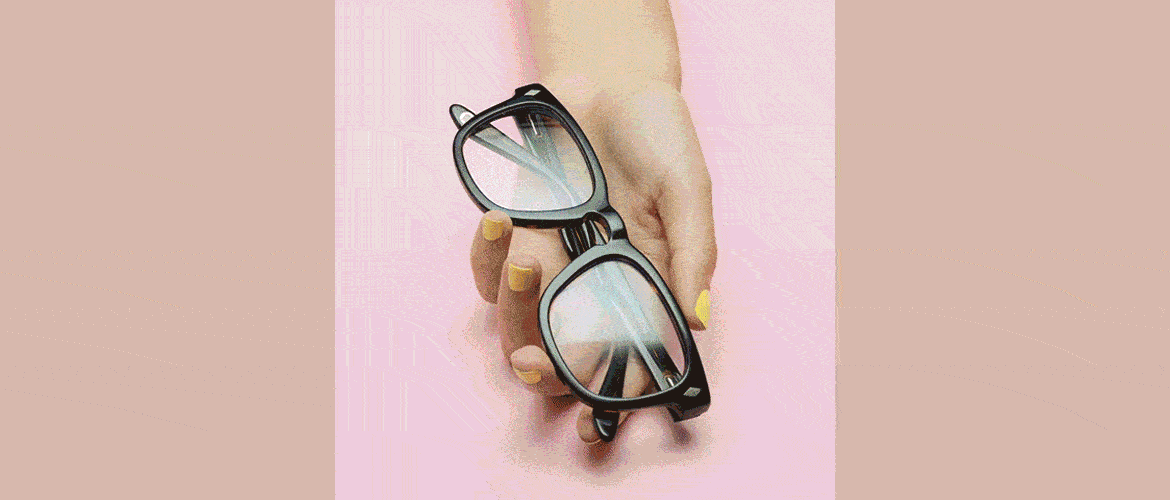 People with eyesight problems dread several factors, from "Will my glasses break or fall if I do this?" to "Will these glasses even suit my face?"
Above all, one would get so overwhelmed with the hundreds of collections, overshadowing the factors they need to consider before choosing the right glasses. Make sure to pick the right frame that provides comfort and enhances your look. Some of the important factors to consider while choosing the right pair of glasses are, 
The shape and size of your face –

There's a common saying that some glasses tend to suit best for certain faces, well it is true. There are some glasses for face shapes that would enhance their looks and also give comfort.  

Your style –

One's preference stands first when it comes to choosing glasses, and it is safe to say—with the endless collection—you can choose the best glasses suiting your style.

The type of lenses –

One's eyesight plays an important role in choosing the glasses as the weight and thickness of the lens have an impact on the way the glasses look on you. 

Your hair and skin colour –

In the fashion world, hair and skin tones are classified as cool and warm. Each hair and skin tone has a frame colour that best fits you. It is also great to try different colours and determine which suits you best.
How do I know my face shape for glasses?
Despite having an affinity towards a particular frame, it is important to consider if it would suit your face shape. It might as well be confusing for one to know your face shape, given the numerous features to determine the same. The main face shapes are:
Square:

Square faces have wide and strong jawlines and cheekbones, like a square.  

Round:

Round faces are commonly asymmetrical, with wide cheekbones, giving the appearance of an uneven round face.

Heart:

Heart-shaped faces look like an inverted triangle, having wide foreheads and carved cheekbones.

Triangle:

Triangle shaped-faces, or pear-shaped faces, have narrow foreheads and wide jawlines. Triangle shaped-face is quite a unique face structure. 

Oval:

Oval faces are greater in length than in width, with a rounded jaw and a longer forehead.
How to determine your face shape?
Finding out your face shape is a simple task and helps you get the glasses for face shape. Pull back and tie your hair and examine your face in the mirror. Notice these facial features to determine your face shape: 
Length of the face

Width of the forehead

Width of the cheekbones

The jawline
Examine the widest and longest part of your face carefully, and compare the features with the description provided for each face shape. 
The best glasses shape for face 
After determining your face shape, opting for the perfect frame for your glasses would be a piece of cake. In case, if you don't find the glasses for your face-shape satisfactory, it is okay to indulge in some experimentation. 
Best glasses for square face shape
Round and oval frames can blend well with sharp facial features and give a balanced look. Also, opting for a thin, wider frame than your cheekbones can do the trick.
Best glasses for round face shape
Bold, angular frames, such as rectangular and cat-eyed frames suit best for these face shapes. These frames help to give the required spotlight to the eyes and cheeks.
Best glasses for heart face shape
 Aviator and D-frames suit best for heart-shaped faces as these frames provide a winged-out appearance, giving a balanced appearance. 
Best glasses for triangle face shape
Bold-top frames help to shift the focus from your forehead and provide equal attention to your facial features. Some of the best bold-top frames are cat-eye, aviator, and D-frames.