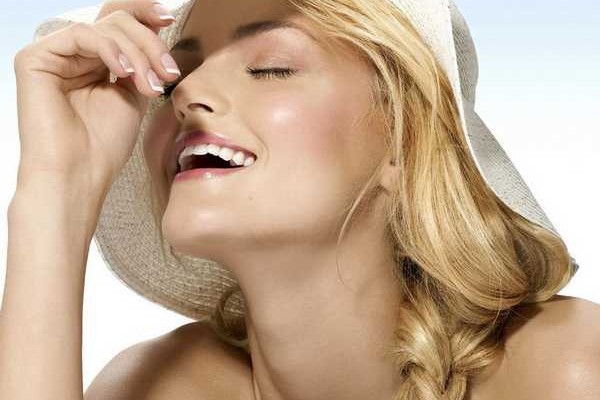 Summer is the season when we really want to flaunt our hair. But the season does not support this. Not only does our hair become frizzy, it also becomes dry and brittle due to the heat.
Here are some secrets to keep your tresses beautiful all through the summer season:
1. Sport short hair or get layers
It is easier to maintain short hair. So get a short summer haircut that you have always wanted to sport.
If you are not brave enough to sport a bob or any other short hair style, choose to give layers to your long locks of hair.
2. Use anti-frizz products
The humidity in summer is the main cause of frizzes in our hair. It does not look cool when we have a head full of hair that stands at odd angles, not matter how hard we comb them in place.
Purchase anti-frizz products like anti-frizz shampoos, conditioners and serums that will prevent your hair from frizzing up in the heat of the summer.
One important piece of advice: Apply serum that contains the frizz on wet or slightly damp hair for it to be more effective.
3. Choose hairstyles that do not have the hair all completely down
Do not allow your hair to sit on your neck or shoulders unless you want to feel the heat and sweat. Choose a style that revolves around a high ponytail or a bun. For example it will be fun to sport a messy side bun or a bouncy high ponytail with side locks.
4. Do not forget to condition
The heat dries our hair. So it becomes important to moisturize the hair and also to get that moisture locked in the hair shaft. Use a conditioner that will nourish your hair and also lock the moisture, thereby preventing it to remain dry.
5. Hair products also change with the season
Just like we change products for our skin as the season changes, we should change the products for our hair too.
Some products come off more easily or don't stay put due to the heat. So you need to buy products that will stay on and protect your hair from the heat and also reduce the frizz caused by the heat.
6. Protect your hair from the sun and heat
Just as your skin needs sun protection products, so does your hair. Choose to spray your hair with UV protecting sprays and ones that prevent frizz and the hair from drying out.
7. Style and blow-dry damp hair with styling and protecting products
You can style your hair in the summer season. Just make sure you use the right heat protection products for your hair that include sprays and serums that protect and hydrate your hair before your get it styled.
So be proud of your tresses and take good care of them this summer.