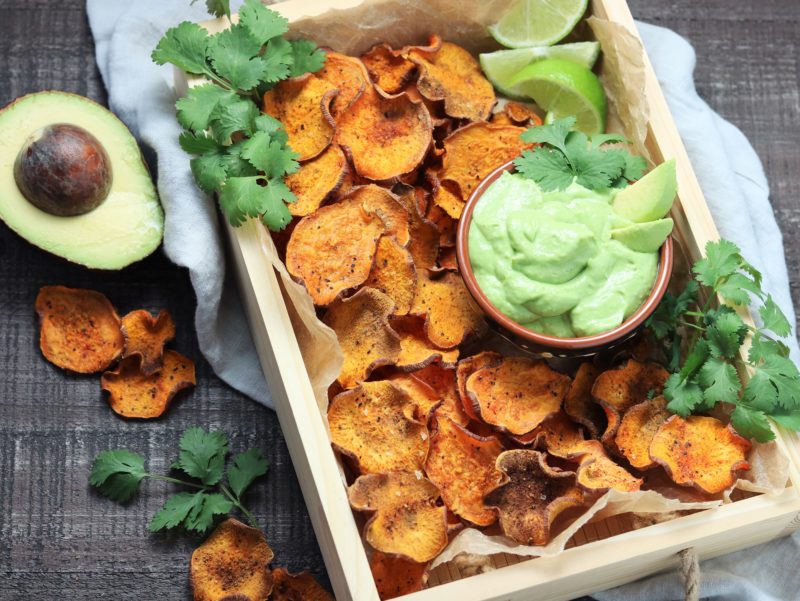 Have you been to fancy restaurants or star hotels and come home with taste buds drenched in those delicious tastes. Why visit them when you can make appetising starters in your own kitchen. Bring a tasty twist to your parties, picnics, lunch boxes or snacking with these easy starters.
TASTY DIPS
Pea hummus
Peas are rich antioxidants and help control blood sugar. Turn green peas into healthy snack or starter. Let's get to the recipe…Take 1 cup of thawed peas and make a puree. Make a paste by blending 2 tablespoons of sesame seeds and a little olive oil and 2 table spoons of lemon juice to the puree. Blend in the food processor until smooth. Then garnish with peas and little olive oil. Enjoy the dip with Nachos!
Spinach dip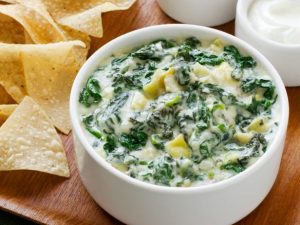 All you need is sour cream, mayonnaise, cream cheese, Parmesan cheese, spinach and artichoke hearts (you can use chopped cauliflower), a large mixing bowl. Use a mixer to mix these well. Transfer the mixture to baking bowl and sprinkle some cheese of your choice on top .Now bake it for 20 minutes. Tip: you can use frozen spinach to make it more delicious. Ready to serve!
Hummus stuffed eggs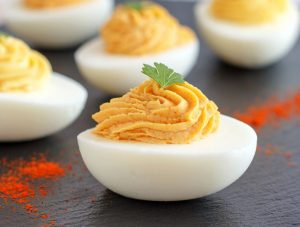 Simple yet tasty. Take 5 or more half boiled eggs. Scoop the yolks and add 1 cup of hummus( creamy, chickpea dip), mix well. Now pipe these mix into eggs. Garnish with chilli flakes.
CRUNCHY MUNCHIES
  Popcorn with butter and thyme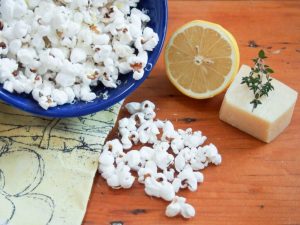 When its movie time, popcorn shouldn't be a miss out .You can add flavours to your popcorn .Heat butter or olive oil in a large pot. Once oil is hot add popcorn and toss well until it's coated with oil. Take pan melt butter and stir in lemon juice and thyme (family of mint leaves). Pour over the popcorn and stir well to coat. Tip: use caramel for coating if you are not a butter person.
Roasted chickpeas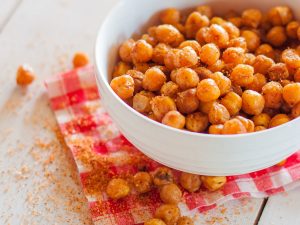 The grainy texture of chickpeas adds good taste. You can have it anytime just lying back in your couch. Take the required quantity of chickpeas. First toss the peas with olive oil and season it with salt, pepper and spices. Roast for 30-40 minutes at 204 C, unit it's slightly brown and crunchy.
CHEESE LOVERS
Creamy celery sticks
Celery, coriander all belong to same family yet carries different texture and aroma. Often we use the leaves and throw the stem .There's a tasty way to use these stems now. Cut dried celery sticks and keep them aside. In a bowl, mix cream cheese and milk using an electric mixer for creamier stuffing. Stuff the mix in celery sticks and sprinkle some crunchy toppings like walnuts, dried fruits.
When there is party around the corner you try new recipes to spice up your dining. Try these simple starter recipes to give a delicious delight before the main course. If you are not an expert in cooking still these quick bites will help crown you a white hat!
Sheetal
An extrovert with a lot of sense of humor and a feminist who wants to smash down patriarchy! Sheetal is an open book and she speaks and writes her heart out no matter what. God created her with a pinch of spice and a lot of yum. Get to know this hardcore fun-filled human being!
Related posts