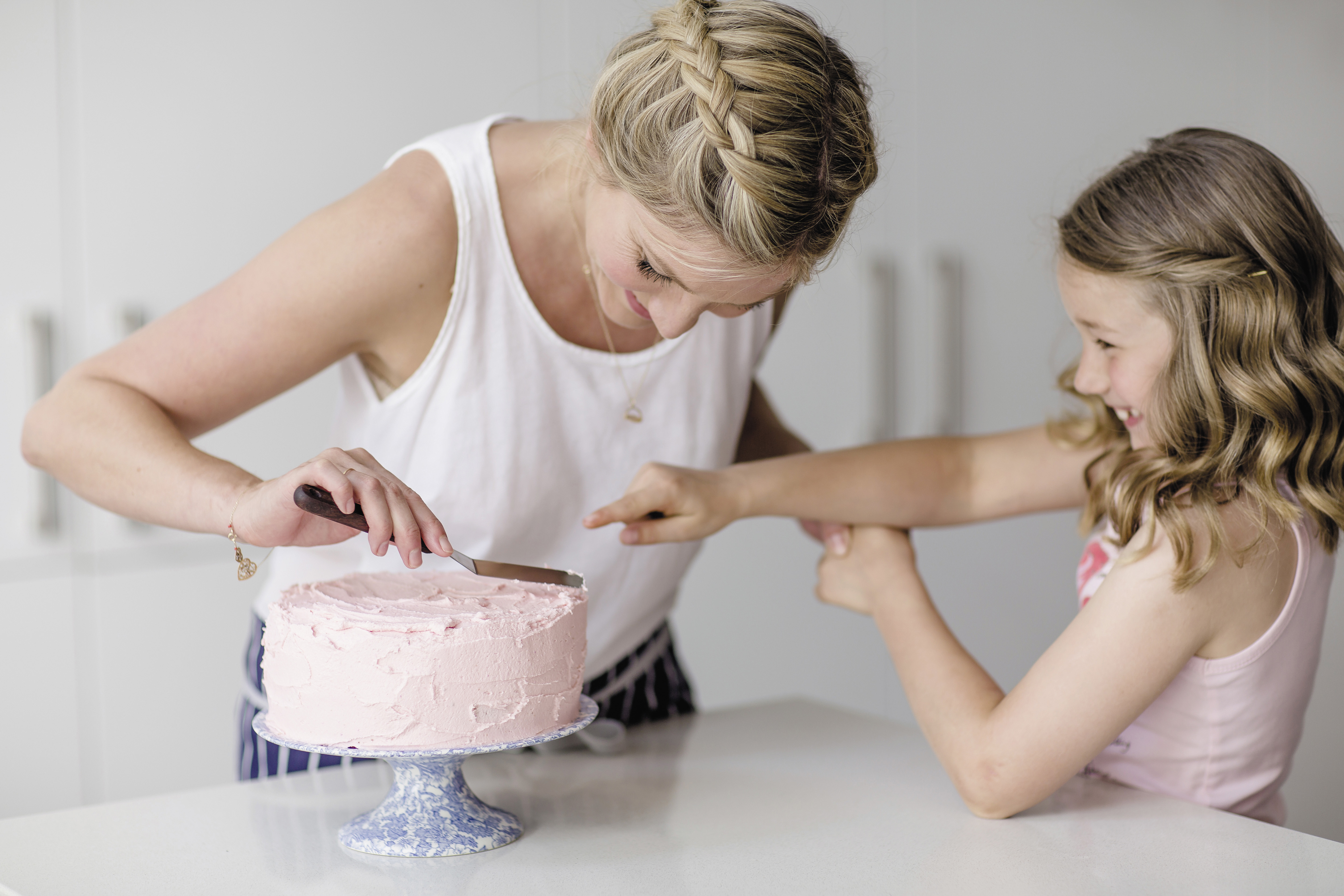 Apart from the eating aspect, a cake appears deliciously mouth watering when the icing is done right. It is not only fun to relish the buttery cream but also to let your creativity run wild with the frosting. Moreover, it is also a chirpy way to spend time with your little one in between your hectic work schedules.
Once you are done baking the cake, it is time that you blend some good amount of butter and powdered sugar into a bowl and ready the buttercream to get into action. Colors are optional but when added would do great justice to lighten up your cake. Alongside your icing knife, keep a few nozzles handy to work on the patterns.
Rose it is!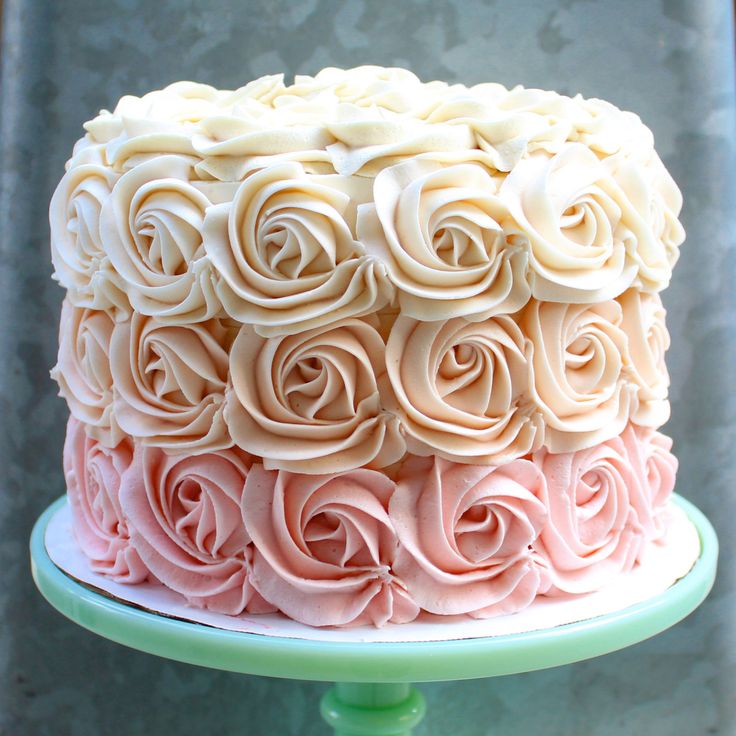 A frosting idea that has become a recent favorite of all the bakers around the world, rose icing is the most appetizing as well as easy décor for your cake. Simply by making swirls, the rose icing is perfected. Choose slightly differing shades to ooze some wow factor. These are often chosen for weddings and special occasions for its luxe look. 
Some messy choco love!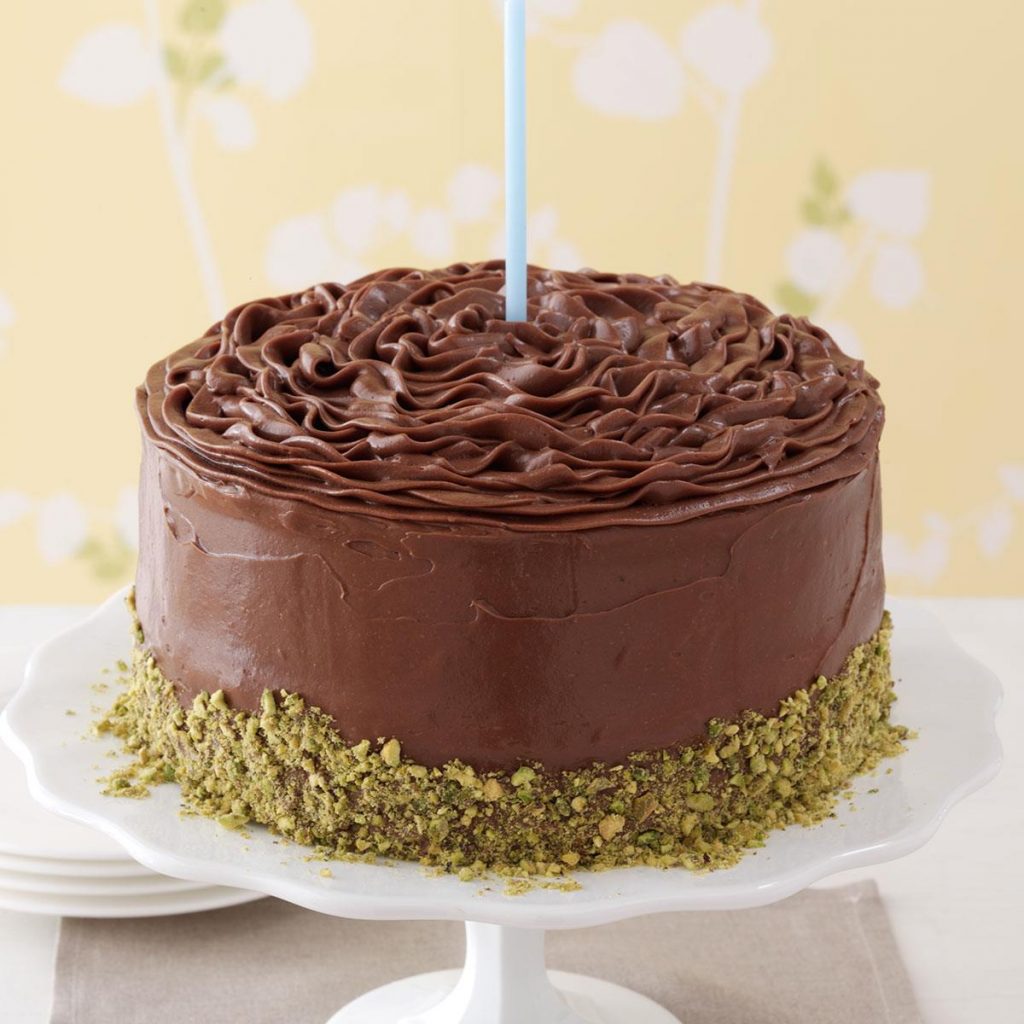 Chocolate never goes out of style. Especially, when you can mess around and still create a wavy icing pattern, there is nothing better than to spend a Sunday evening doing this. Use a curvy nozzle and keep going round and round on the cake to master the choco art. A birthday favorite and your friends would love this for sure.
Freshly Yours!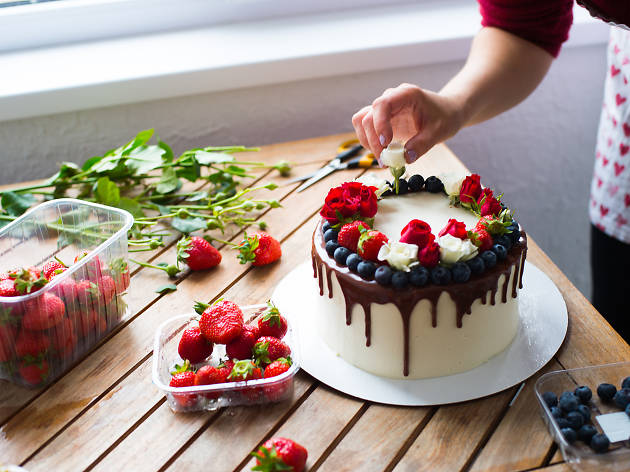 For all the fruit lovers out there who prefer nature's share in anything and everything, this is the perfect treat to begin your weekly dessert. Get a coat of buttercream coating and start garnishing with exotic fruits of your choice. Want more healthy reasons to relish this delicacy, huh?
As Sweet as Rainbow Sugar!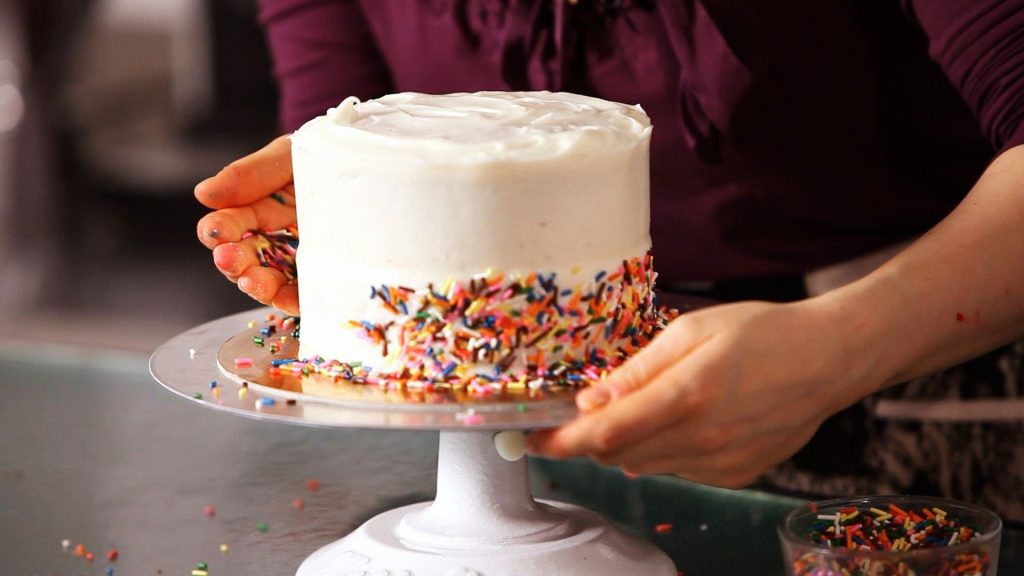 It is something your kids will drool over. Trust me; I never knew something like this existed until my niece told the ice cream guy to sprinkle some extra rainbow sugar. Kids these days are so up-to-date, aren't they? Well, let your little one help you out with this activity and you are all set to turn into a kid yourself.
Glazing done right!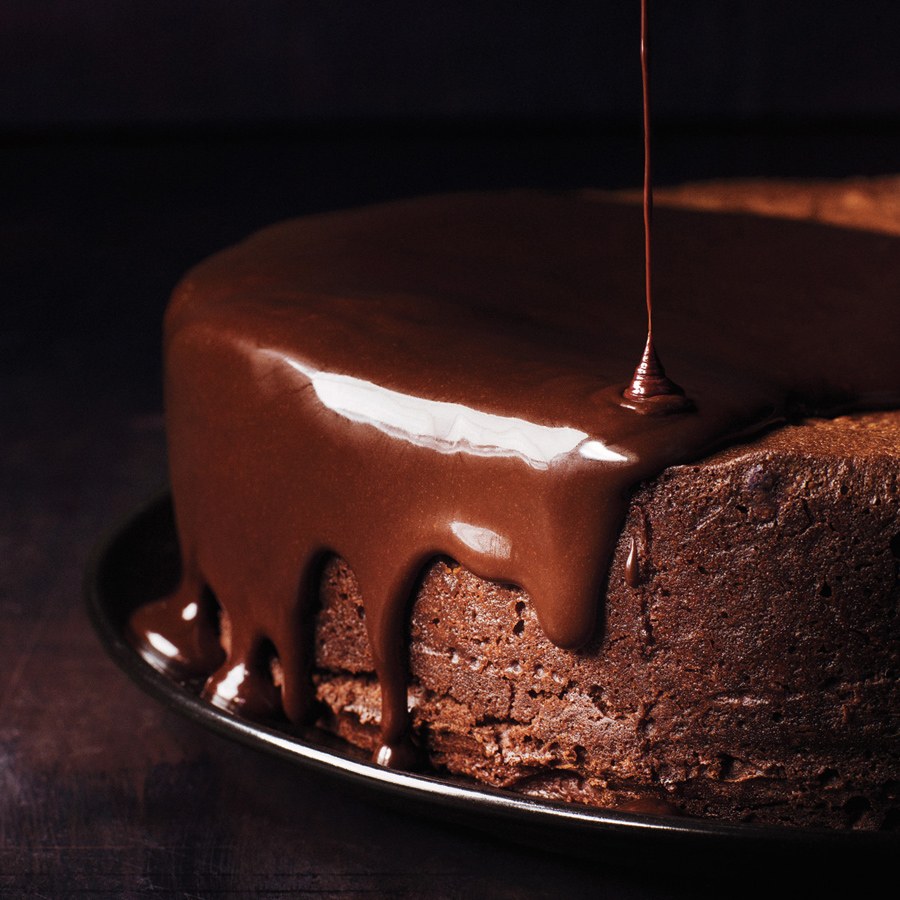 Finally, coming to my personal favorite, glazing the cake is the simplest way to bring on some magic. Add some gelatin your batter and bring it to a pouring consistency. The super-shiny effect it gives will make your cake an irresistible one.
At times, it is best to take some time off from our busy routines and indulge in fun activities like these. At the end of the day, it is simple stuff like these that would bring some inner joy and liveliness to the tiresome soul.
Nithya
A proud homemaker and a freelance writer, Nithya strives to make every woman's life beautiful through her words. Her blogs are drafted in such a way as to help the gorgeous women out there with every aspect of life like introducing healthy foods, ways to relieve physical and mental stress, travel tips, makeup tutorials, self-care ideas, productive work options, etc. An author you wouldn't regret following simply because of her love for women's wellness.
Related posts