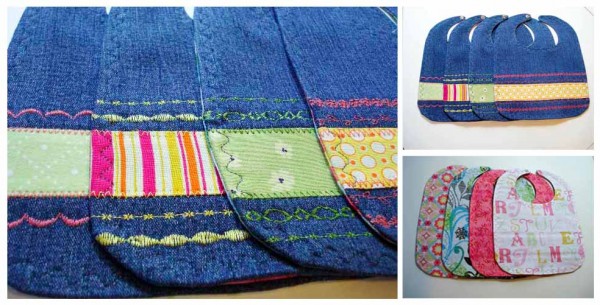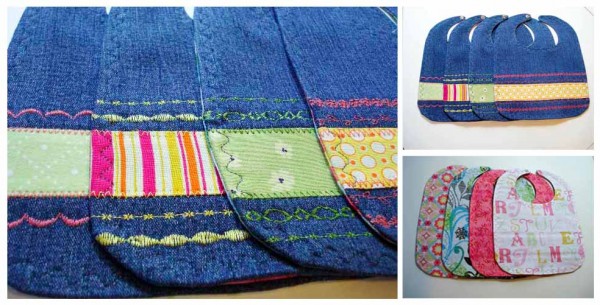 Are you going to toss your old pair of jeans in the bin? Stop right there. The fabric of jeans looks better as they age. But then if you don't like the fitting don't just throw them away. Jeans are so popular because of their versatility and durability that they are a 'must have' for every closet on planet earth.
Here are a few ways to transform your old pair of jeans into something use worthy:
Patchwork Quilt-Sure in the olden days, we used scrap bits of cloth to patch together interesting combinations on our quilts. Let's make our quilts more interesting by mixing various scraps of denim fabric from our old pairs of jeans.
Sure it takes a lot of hard work to make a patchwork quilt. But the result at the end is well worth the trouble.
Bows-Bows make a fun accessory. You can attach them to clothes, shoes or even hair accessories.Make little bows out of the fabric of your old jeans. Decorate these bows with sequins and other fancy stuff like lace etc… Attach a metal clip or a rubber band and you're ready to use these bows.
Sling Bag-Make a handy bag using just the leg portions of your old pair of jeans. It can be used to carry your snacks or other knick knacks. You are sure to find the step by step procedure to make the same online.
Hair band-Make strips out of the denim fabric of your jeans and sew the ends together to fit your head. You can make the band more glam by sticking on some beads or sequins.
 Gadget covers-Make covers for your phone of iPad with the denim fabric. They are sure to come out looking funky and one of a kind.
Coasters-You can make your own coasters to cutting out circles out of old denim fabric and sticking two of them together, and then attaching a lace or piping around the edges.
Woven rugs-Make strips of your old pair of denims and weave them together to create a beautiful rug.
Bunting-Cut small even squares or semis circles out of your old jeans and attach them to a thick ribbon or string, and there you have a fabulous bunting that can be used to celebrate any occasion. You can make them more interesting by affixing lace or ribbons.
Patchwork rug-Have fun combining various fabrics along with the fabric of your old jeans to create a funky rug. The mix and match of different colors on contrast to the faded denim will look fab.
Stuffed toys-No fabric can be as durable as denim to make stuffed toys. Use strips of denim to stitch your child a stuffed toy. Use your imagination and of course needle power.
Christmas decorations-Make cute ornaments stitched of your used denims and hand them on your Christmas tree. They are sure to be a hit and to be copied by others. Better to recycle than waste, especially in the season of giving.
 Napkins-Of course the fabric will not be enough to make long napkins, but you can definitely make small cocktail napkins out of the denim fabric of jeans.
 Pencil pouches-Make pencil pouches for your kids to take to school out of old jeans. Just stitch one end together of half a leg and attach a button to the other end and presto you've got a pencil pouch.
Footwear-Download patterns from the internet to create your own pair of shoes. It will take some effort, but the end result is sure worth the trouble.
Zubina
Zubina is someone who believes in "women supporting women" and women empowerment is her ultimate motto. She holds a master's degree in public health and has a firm belief that mental health is as important as physical health. She loves playing with words, therefore she started her career as a writer who comes up with blogs that can help other women who are suffering physically and mentally. Ashley loves learning about several different health issues, hence you can find solutions for almost all the problems in her blogs. Have a look at her blogs and you will love them for sure!
Related posts