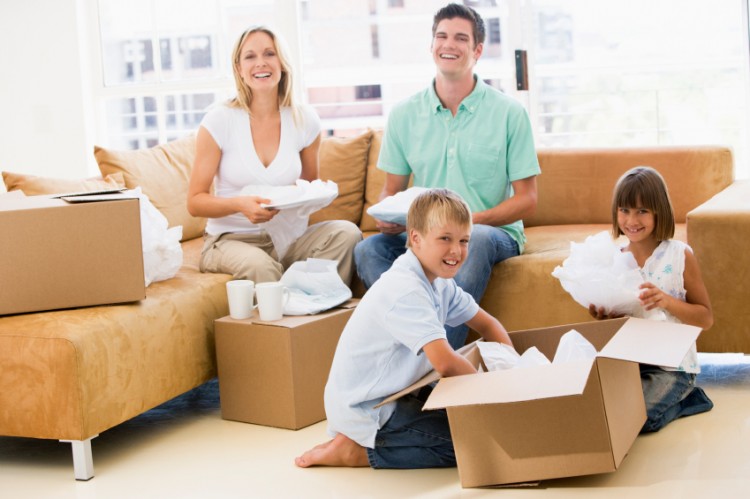 Shifting can be quiet a hassle. You have to shift all your stuff to the new place without forgetting anything and you also have to make sure the new place is ready for you to move in, especially if you have kids.
Here are 5 things that can make the act of moving to a new place easier:
Pack Ahead-Do not wait till the last minute to pack all your stuff. Instead 2 weeks before the shift, pack at least one box every day. Start by packing the stuff that you don't need or use much.
Move the essentials a few days before-If you're moving to the new place with your kids you might to set up things a day before at your new place. For example if you have fridge, do stick it with milk and eggs. Fill one shelf in the cupboards with two sets of clothing and other essentials for a day.
Skip the cardboard boxes-You might be wondering how on earth you would pack your stuff without cardboard bags. There are some agencies now that help you pack and move without using cardboard boxes. These agencies will drop off reusable boxes with lids that you can pack your stuff into them. You not only contribute to the environment you also save money in the process.
Shift of utilities-You would have planned your moving date so now you can give notice to the utility agencies when to stop these utilities at your old place and also look into the availability of utilities at your new one.
Meet your neighbors and discover the local resources-Walk around the new neighborhood, look around, and introduce yourself to the people you meet. Keep an eye out for shops that sell the things you need. Knock on the doors of your next door neighbors. To make the entry into a new neighborhood more fun host parties where you can let your neighbors paint or scribble on the walls before you can paint them or you can even host a barbeque party.
The key to moving is to not lose your cool and more importantly organize.
Zubina
Zubina is someone who believes in "women supporting women" and women empowerment is her ultimate motto. She holds a master's degree in public health and has a firm belief that mental health is as important as physical health. She loves playing with words, therefore she started her career as a writer who comes up with blogs that can help other women who are suffering physically and mentally. Ashley loves learning about several different health issues, hence you can find solutions for almost all the problems in her blogs. Have a look at her blogs and you will love them for sure!
Related posts